Video games are massive, but games altogether are even more popular. Somehow, one can get as much enjoyment out of a game of Hangman as they would from a multi-billion dollar video game – if played under the right circumstances of course (i.e. be 10 years old in school). But, because of our affinity towards winning, status, and achievement, we can be drawn into other seemingly unrelated processes.
Gamification is essentially turning something into a game. This means introducing rules, goals, competitiveness, and perhaps a leaderboard. Other giveaway indicators that an ordinary activity is being gamified is that it includes points, timers, and badges. We have seen parents using such techniques to get their children to brush their teeth for centuries, but seemingly it's only now that gamification is taking over multiple industries.
Four industries that became gamified:
Video Games
This may sound confusing, because surely video games are games? Well, not really – many video games are simply experiences, escapism, and indulging. Think about free-roaming on a large map, exploring different places and taking advantage of the game's physics, and indulging in an interesting story. Even if there's some element of a game there, such as progressing through a story and facing challenges, it doesn't mean it's as gamified as it can be.
It seems that the masses are being attracted towards competitive online games, like Warzone, and thus gamification has become more profitable for video game developers. Whilst there are many large games that are not gamified, it seems that gamification is the profitable route to take that many games are milking for all its worth.
One example of this is with battle passes which now plague online shooters. Sure, they were already competitive games in the first place, but levelling up, making you grind to unlock new gun metas, and putting more meaning on XP are all ways to increase engagement and retention among a player base.
Casinos
Casinos, whilst historically have been about a simple, short, and repetitive mini-game involving luck is now becoming so much more. The digitisation of casinos, partly driven by the pandemic, is driving innovation and design. Like with video games, online casino developers can see that customers will become more engaged if there are more complex rules, levels, and stories.
So, instead of playing a simple fruit machine, you now have fully-fledged stories, characters and themes within a slot game on websites like this South Afircan Casino. Even beyond this, there are levels, leaderboards, and competition being brought into some games, where skill now weighs in on the equation.
Whilst it's unlikely that they will ever be 100% skill, unless it's relative to other players and zero-sum, we can see the casino industry merging with the video game industry. Already, there are VR casino games too, which are amplifying the experience.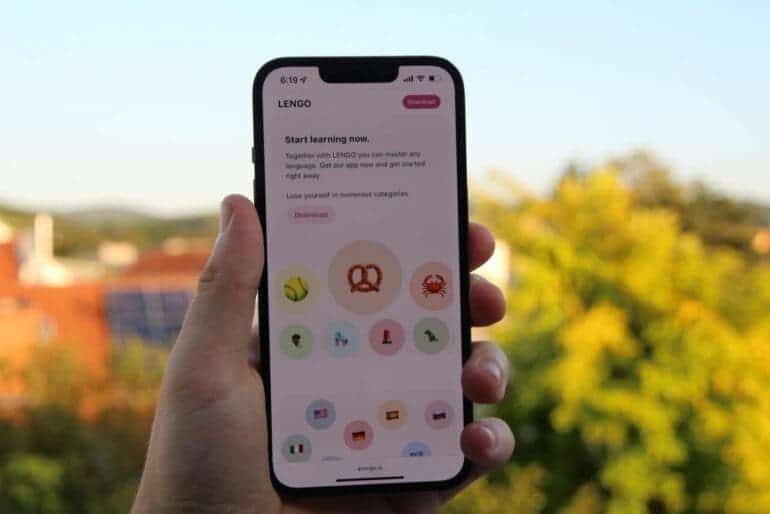 Language Learning
Long gone are the days of reading a Spanish dictionary whilst ordering a textbook on the internet. Reading and answering simple questions, whilst effective, isn't as engaging as some of the newer techniques that are being taken over by mobile game developers.
Apps like Duolingo use gamification to draw users into competing for who has the longest day streak, who can progress the fastest up the course path, as well as a general fun, gamey experience of answering questions. It's actually difficult to find a language learning app that isn't a game. It has been shown to increase the retention of vocabulary if the game is successful in how it forces the user to recall words intermittently and fight for their progression. It's also become a fantastic supplement that can increase retention of a new language.
In fact, it's happening with education more generally. If you think back to what a 1960s classroom would be like, it was a lot less fun than today. Thanks to technology, young children can do their homework from home using a tablet that hosts a bunch of educational games, for example, such as what PBS Kids and National Geographic Kids are offering. Characters, dilemmas, and paths to success using questions and answers are a common strategy. Having said that, we would expect the gold star system in school to go back a long way.
Health & Wellness
Finally, no good innovation escapes the vice of the health and wellness industry. We saw the first major move towards gamification of fitness with the Wii console and its release of Wii Sports. Many games encouraged not only different sports, but workout routines, through playing competitive fun games against the AI or one another.
Furthermore, like Duolingo, many fitness apps have created fun ways to run. One app, Zombies, Run! Is a stunning example of this. Within the game on your mobile, there are zombies surrounding you with different missions to complete. However, these zombies and missions are placed on your real-life map using GPS, and thus real-life running is the only way to navigate through these missions.