Fortnite has shared a teaser trailer showcasing the game's brand new Kratos skin. The clip gives fans their first look at what the God Of War will look like during game-play. The skin can be purchased from the Fortnite item shop individually or as part of the Oathbreaker set.
The set includes the Guardian Shield Glider, the Mimir Back Bling and the Leviathan Axe Pickaxe – which activates the Freezing Burst Emote.
Fortunately, the character is not exclusive to Sony platforms, even though Kratos belongs to them. Fortnite players will be able to buy and use the skin on any platform where the game is available. But there is one Sony-specific perk. If you play a match as Kratos on the PlayStation 5 you will unlock the Armored Kratos Style skin.
To mark the occasion the trailer put together by Sony and Epic Games features Kratos saving a fellow fighter from a wolf, while showing off the full range of his awesome gear.
"The best hunters across all realities," you say? We might know a guy. ?

Kratos arrives in Fortnite with Guardian Shield Glider, Mimir Back Bling, and Leviathan Axe Pickaxe: https://t.co/cKF8pDJLDl pic.twitter.com/ZNX4H6MzEd

— PlayStation (@PlayStation) December 4, 2020
In a statement about the God Of War's inclusion in Fortnite, PlayStation's Cory Barlog said…
"Having Kratos in Fortnite is a mashup that we've been talking about for a long time, so it's especially gratifying to see the collaboration come to fruition. The first thing I'll do with Kratos in the game is hold hands or maybe go for a moonlit stroll with Mancake. I'm most excited about the Guardian Shield glider, that thing is awesome."
"I want to give a big thanks to all the devs over at Epic for the incredible job they did realising Kratos in Fortnite. I'm truly in awe of their talent and passion."
In addition to the Kratos skin, Fortnite Chapter 2 – Season 5 also features updated game-play with new weapons and locations. As a hunter, you can take on quests and bounties from the Island's characters, get intel from them, purchase their exotic weapons, or hire them to be on your side. And if you don't want to negotiate, you can challenge them to a duel and reap the rewards.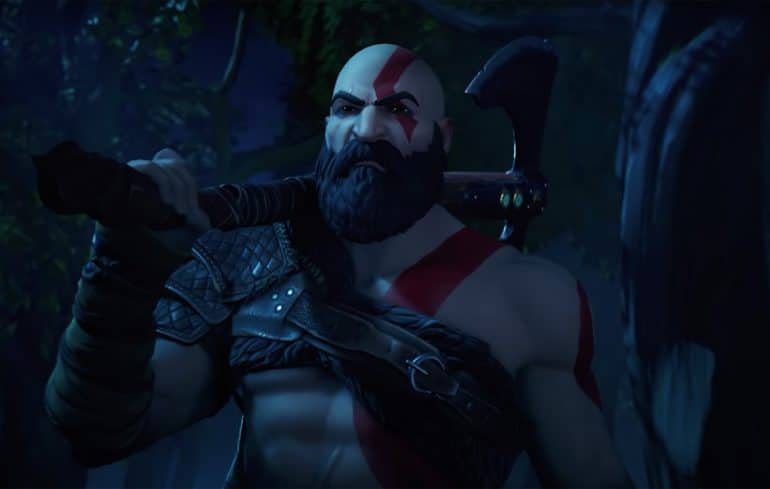 Kratos is a fitting addition to the lineup, but he may not be the only video game crossover coming to Fortnite this season. Rumours suggest that Microsoft icon, Master Chief could be joining the game in the near future.
Are you excited about God of War's Kratos joining Fortnite?