Will he or won't he? That's the question DC fans are asking as they ponder if Henry Cavill's Superman will return in the DCEU. If he doesn't, he might very well be the perfect actor to portray the MCU's Scott Summers/Cyclops.
Digital artist Britedit shared an edit on Instagram of Cavill as the X-Men's master blaster. It's a convincing pic and you can easily see why The Witcher actor would make a fantastic Cyke.
Looks aside, Cavill has the gravitas and star presence to convince as the iconic mutant. Also, the casting might not be too far outside of the realm of possibility…
According to reports, the actor and his team met with Marvel Studios in London, England, to discuss the possibility of him joining the MCU soon. Many Hollywood insiders predict Henry Cavill's Superman will not return at all, as Warner Bros. and DC push forward with a new Superman and a focus on Supergirl, who'll be introduced in the upcoming Flash film.
The fact that no new DC projects with Cavill have been announced since 2017 should ring the alarm bells as well.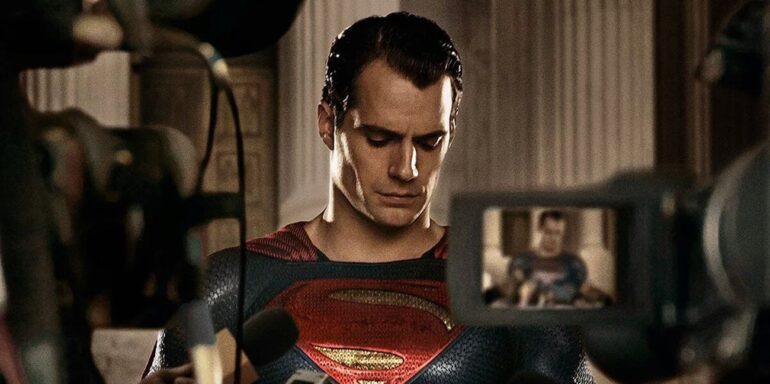 Recently, Cavill revealed to Insider why he didn't win the role of James Bond for Casino Royale, as he was told he wasn't lean enough for the part.
"It was his tough love way of saying, 'Look, mate, you're in a Bond screen test. Next time you come to a screen test, really focus hard on making sure you lean up if it's for something like Bond,'" he said. "And I wasn't by any means chubby, but I was probably overweight for taking my shirt off on camera."
Judging by his current freakish workout routine, this certainly wouldn't be an issue if he auditioned for the part of Cyclops now. Though, it remains to be seen if the British actor jumps ship from DC to Marvel in the near future.
Tell us, do you think Henry Cavill's Superman has taken flight for the last time? And should he play Cyclops in an X-Men film? Let us know in the comments section.