We're getting a live-action He-Man reboot movie. Will a She-Ra live-action movie follow? Personally, I would love to see Florence Pugh as She-Ra.
One of the most promising actresses in the realm of modern action flicks is, without a doubt, Florence Pugh (Midsommar, Black Widow). The actress has more than exceeded the critics' expectations with her excellent showcase of acting skills, in a collection of films that range from classic dramas to over-the-top, surreal horror masterpieces.
If there's a decade that simply refuses to die, that would be the dazzling eighties. Pop culture from the era is still alive and well, and it could even be argued that some franchises are even more popular now than they were in the decade when they were originally released.
That's mostly the case with the frequent revivals of the Masters of the Universe franchise. It seems like every decade has seen a He-Man revival of sorts — with at least three different shows being produced by Netflix in recent years.
One of such shows was a She-Ra revival series. Though this version of the character deviated from the original's design and mythos, it's safe to say that it at least reignited the public interest in He-Man's twin sister (cousin, whatever it is nowadays). Considering this, and the upcoming release of yet another Masters of the Universe live-action film, it would be the perfect chance to release a live-action adaptation of the iconic Princess of Power — and who better to play She-Ra than Florence Pugh?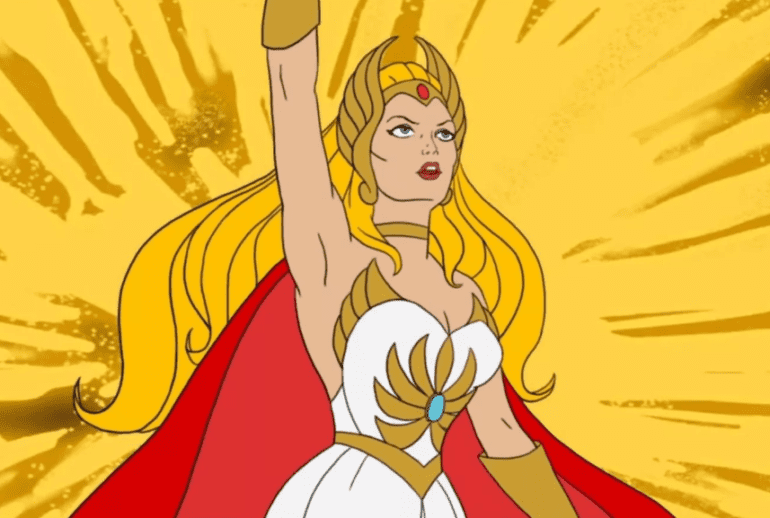 Even if the version of She-Ra that most modern fans know is not the same that eighties fans grew up with, that doesn't mean that a live-action movie involving one of the most emblematic characters in the Masters of the Universe franchise can't develop its own revised origin story, independent from both previous versions.
Of course, coming up with ideas or justifications to make a new movie based on a beloved eighties franchise is the easy part — the hardest part would be convincing audiences that Florence Pugh is the right woman for She-Ra.
Film buffs might be more acquainted with Pugh through her work in independent drama roles. The English actress made her debut in the 2014 film, The Falling. Through her eight years in the acting business, Pugh has shown an impressive acting range, starring in movies like Ari Aster's Midsommar and the wrestling biopic, Fighting with My Family, where she played the physically-demanding role of female WWE wrestler, Paige.
Perhaps it was because of her physical prowess that Pugh was given one of the leading roles in Marvel's Black Widow, where she plays Yelena Belova, a character that might eventually become Scarlett Johansson's replacement in the Marvel Cinematic Universe.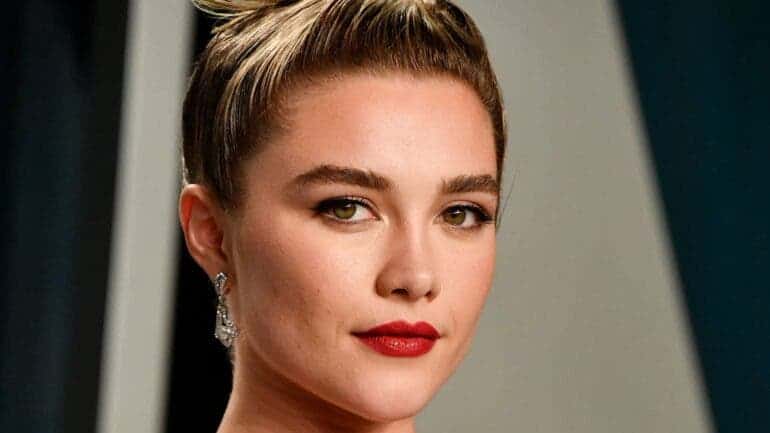 With a history of starring in both drama and action films, Florence Pugh would be the perfect pick to play a character like She-Ra that not only is a skilled warrior, but also an expert diplomat. Florence Pugh would give She-Ra the warrior princess characterisation that she deserves, painting the character in a positive light for a whole new generation of fans.
The fact that the actress has already appeared in the MCU also gives her a considerable boost in popularity in the eyes of younger fans. The same thing happened with Tom Hiddleston and Benedict Cumberbatch: two actors who were prominently known for their drama performances and had their careers completely changed once they joined the ranks of the MCU.
One thing is for sure: her future looks bright. Not only is she one of the youngest stars in the MCU, but her acting in some of the most iconic period pieces of recent memory, and her outstanding range, means that Florence Pugh would be more than qualified to play a character like She-Ra.
Tell us, would you like to see Florence Pugh as She-Ra in a live-action movie?