Puzzle/matching games have always been part of our family gaming nights. There's just something magical about figuring out a puzzle before your opponent is able to and rubbing it in their face (we're a competitive family!). The problem is that most puzzle/matching games tend to be more on the dull side, especially considering we live in an age where everything tends to make a noise or light up. Well, if you are looking for a puzzle game that spices things up a bit then Flipslide, a toy that combines elements from fidget toys, Rubix cubes and even electronic games like Simon Says, might just be for you.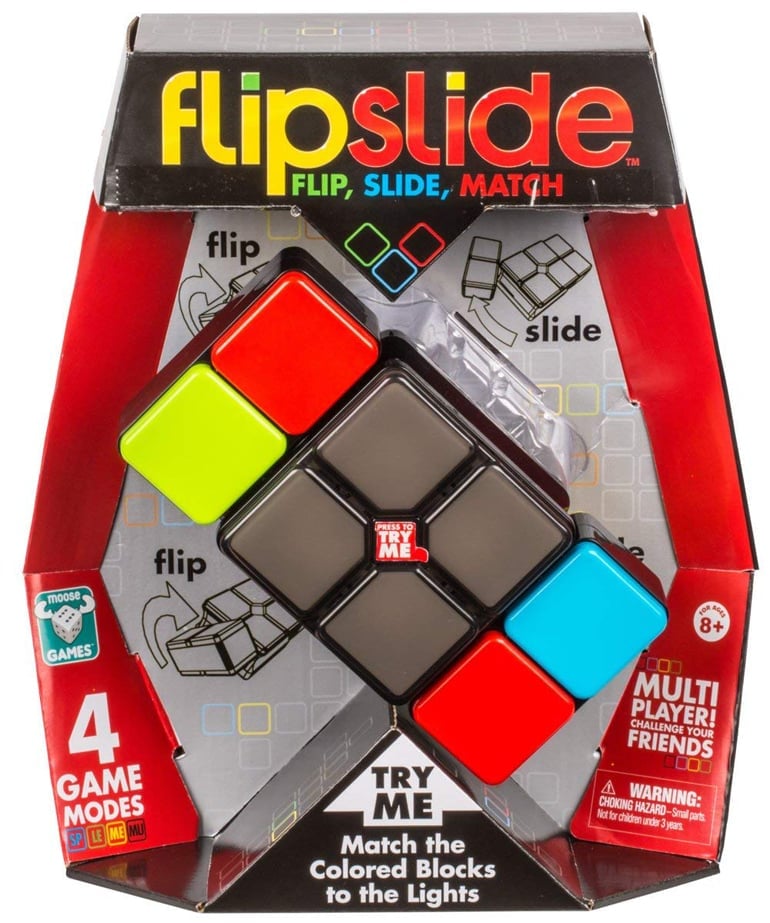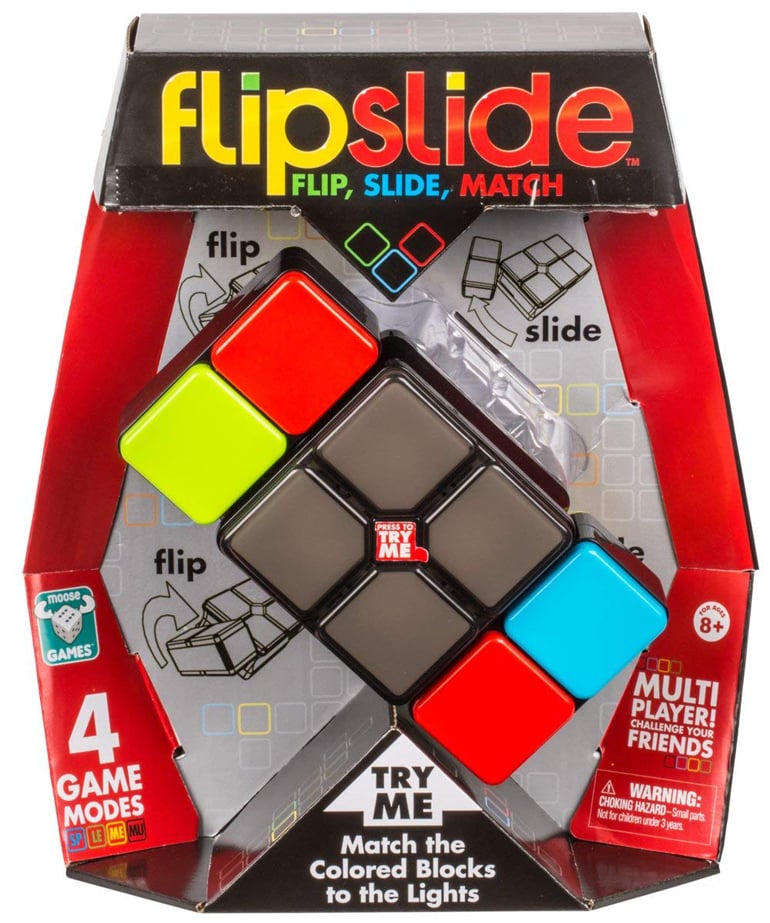 What's It About?
Flipslide might seem like an unassuming toy when you first see it but, make no mistake, this little electronic puzzle game will soon have you, your family and friends battling it out to see who will be crowned the champion. Basically, the game consists of a centrepiece with four light up squares and two double-sided side pieces which can be slid and flipped around the centrepiece, hence the name. The aim of the game is to match the colour of the side pieces to the colours that appear on the centrepiece within a certain amount of time (depending on the game mode).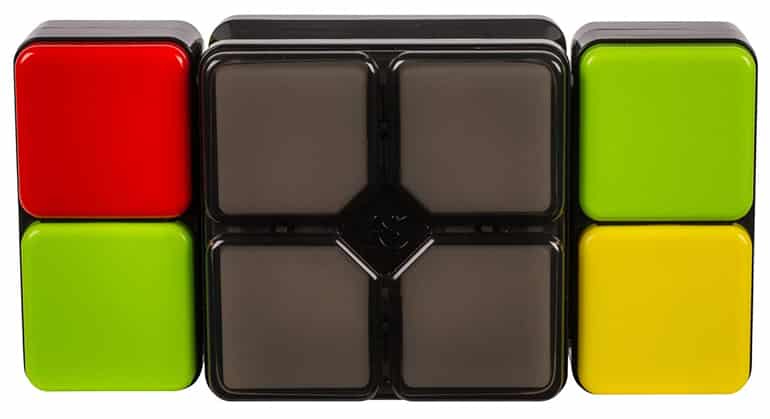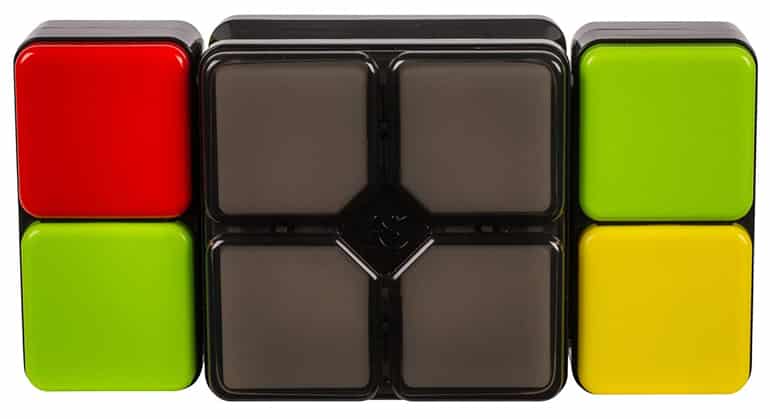 How Does It Play?
As mentioned, Flipslide sees you flipping and sliding the two side pieces of the game to match the colours that appear on the centrepiece. In theory, this sounds quite simple, and dare I say it, easy. This was my first thought, but I soon found out that not only is the game really addictive, but things can get quite tense when the pressure is on.
Flipslide has four unique game modes. The first of these is the run-of-the-mill (but oh so challenging) Speed Mode. Basically, this mode tasks you with matching the colours as quickly as possible within ten rounds. This became our favourite mode as we frantically tried to beat each other's time with my 7-year-old even starting to show her more competitive side.
Next up is the Level Mode, where you have to complete each level as quickly as possible. Each of these levels consists of five moves.
Then there is the Memory Mode, which proved to be the most challenging. This mode requires you to remember the flashing light sequences in order to complete each of the eleven levels. I quickly realised that age hasn't been very kind to my ability to recall stuff as both my daughter and my wife continually crushed me in this mode.
Lastly, there is the Multiplayer Mode which plays sort of like a game of hot potato. Each player gets a move and then passes the game on when it says "pass". The player holding the game when the time passes loses.
What Did We Think?
Flipslide is an addicting game mainly for two reasons: the first being that you continually find yourself wanting to beat your own time (depending on the mode you are playing) and, secondly, competing against others for the best time is just so much fun.
I found Flipslide to be challenging yet always enjoyable. The game can be frustrating to some younger players, although even my 3-year-old started to slowly figure out the game's mechanics. I can easily see how time spend with Flipslide can improve your memory and reaction time as, even though my memory tends to range from "what colour was that block again" to "I just completely forgot everything I have to remember", I eventually started to win one or two games in memory mode (which made me feel like the king of the world).
The saying "practice makes perfect" rings true in this case as the more we played the better we became at the game and each of its modes.
I also have to mention that the game unit is surprisingly sturdy. Of course, it has to be, as we quickly found out that once the pressure was on we tended to be a bit rougher with the game than we probably should have been. Still, nothing broke, which is a huge bonus for someone with kids who have the talents to break just about anything.
Although Flipslide is one of those games that have flickering lights and makes all kinds of sounds, it's still very much a puzzle/matching game at heart. Flipslide is a game that has ensured hours of competitive fun for both me and my family and has made a worthy addition to our gaming nights.