As we approach the end of the first month of 2021, it's also approaching near three months with the Fitbit Versa 3 as my primary tracker. Having previously reviewed the tracker back in early December, there was still a lot to unpack. This follow-up post will focus on two aspects of the Fitbit Versa 3, the firmware upgrade that went live in South Africa just prior to completing the review, as well as more on its daily health tracking and benefits.
The Upgrade
Having received the media notification of the pending firmware update in mid-November, I was eagerly anticipating new features prior to posting the review. However, that wasn't to be the case. After a few extra weeks of waiting, I finally received the notification via the Fitbit app installed on my phone.
The firmware upgrade was one of the easiest I've completed throughout my five years in the ecosystem. There was a large button that appeared on the front page of the app, which I then clicked, provided my approval and off it went. And after a few minutes copying and installing the upgrade, as well as a reboot, I was back in the game. And I was eager to play around with new features immediately.
1. Google Assistant is Here
One of the more anticipated inclusions for the firmware upgrade is the addition of Google Assistant. Having not had the greatest of experiences with Alexa Assistance. Setting up Google Assistant was another simple task, having already familiarised myself with the process setting up Alexa.
In order to activate Google Assistant, however, you need to change the language to US English, as South African English is not yet supported.
Once completed, you're not able to issue some basic commands to your Fitbit Versa 3. These include asking about the weather or even dictate quick texts to it and send. If you have the Google Home with connected devices, you will also be able to issue commands to it. This includes the likes of turning lights on and off, playing music and more.
There aren't any voice responses as yet, however. You're simply presented with the information or responses in text form on the watch. There is a plan to upgrade this with another upgrade early this year, so something to look forward to.
2. Alexa Improved
While the Google Assistant provides more flexibility in its use, Alexa has received an upgrade that has a slight advantage over it. It now presents responses back to you with a voice. Previously, this was also only text-based. This is a welcome update, especially when busy with an activity, and you find it difficult to read the screen at the time.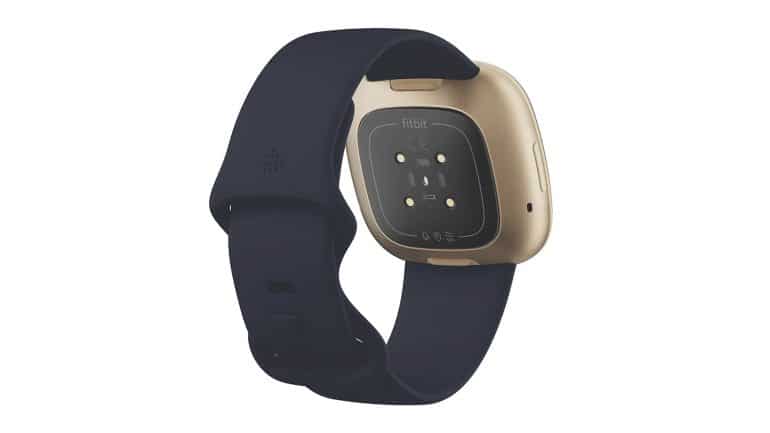 3. Bluetooth Calls Enhancements
Bluetooth calling previously only meant you could answer a call on your watch, which would then answer on your phone where you'd need to continue the conversation. This has now been improved, allowing you to answer and respond on the Fitbit Versa 3 directly.
A new Bluetooth connection has been added. Instead of just seeing the "Versa 3" option in the Bluetooth setting, you now have the option to connect to the "Versa 3 Controls" option as well. This, effectively, grants permissions for the calling and other controls.
Through either of the two assistants, you can also request to make a call, which then initiates via the watch. This means you can make and receive calls, as well as send texts, simply by using Google Assistant or Alexa and never touch your phone. It still has to be within the 10m range, however.
4. SpO2 Sleep Tracking
Initially, when wanting to track your SpO2 levels during your sleep, you'd need to set it on the Fitbit Versa 3 by means of leaving selecting the correct clockface. Only then would you wake and calculate the stats in the morning.
The firmware upgrade brings a welcome change and you no longer need to do so. The SpO2 tracking now automatically records if you've selected one of the SpO2 clockfaces. Speaking of which, the upgrade also brought with it new clockfaces for SpO2 tracking, compared to just the one when launched.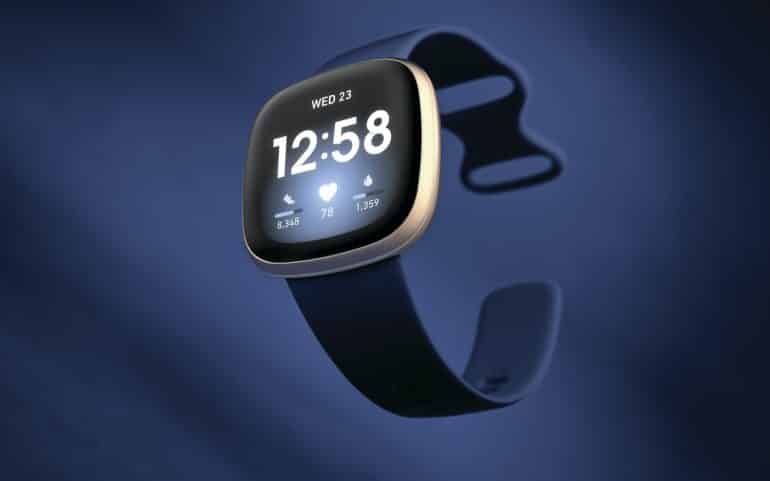 Life with the Fitbit Versa 3
During the initial review period, the first month of use, I spent more time focused on its activity tracking capabilities. I played around with the health options, but this was more along the lines of manual intervention.
Even before the upgrade, the health features were available. It's just much easier now. I spent some time selecting more of the settings and fine-tuning the overall experience. The health options provided most of these settings.
These would come in handy over the next month or two. Via the Fitbit Versa 3, the app prompts a number of health stats or suggestions throughout the day. This includes eating and hydrating prompts, as well as taking the time to breathe or reflect. It may seem as simple and unnecessary, but in high-stress working environments, one can easily lose track of time. Suggesting some time away from the screen, having a glass of water after or before eating or waking, etc. Is useful information.
During the course of the holidays, due to circumstances, I wasn't able to proceed with my weekly fitness activities. The Fitbit Versa 3 was well aware of this. Although it didn't do much in the way of prompting me to go run, as I usually do, there were a few suggestions on Active Zone Minutes. These could be achieved even through walking, which it suggests from time to time.
Fitbit's push for better mental health is also well-noted. There are quite a number of articles on the Fitbit forums in this regard. Many of these will ask users to create lists, make the time and the likes. Via the Fitbit app, as well as the Fitbit Versa 3, you're able to do some guided breathing exercises to calm or relax. But that's about where it ends. It would be great if you're able to, via the app, set a schedule or suggestions on prompting you at certain times of the day to take a break or do some breathing exercises to destress.
Irrespective of not being able to be more hands-on via the app itself, there's still a lot that it does accomplish. Based on your daily activities, sleep patterns and responsive (via heart rate), Fitbit can build
quite a detailed stress score via a report. The algorithm uses about 12 different tracking inputs from the three categories mentioned to build this score. It will then provide advice on how to improve the score such as more exercise, better sleeping or taking more time to destress during the day.
The firmware upgrade along with Fitbit's health features, allow users to be more in control. The aim is to create a more balanced lifestyle, which affects your overall health. This is both physically and mentally healthy. Fitbit has prioritised this in recent months, especially as we're more susceptible to challenges in the current COVID-19 pandemic. People are more aware of their stress and mental status, and this is where Fitbit aims to assist us as users.