Over the past two days, the DCEU fandom has broken out into song after it was noticed that Nightwing director, Chris McKay, started following American Horror Story: Freak Show actor Finn Wittrock. Wittrock himself fanned the flames by liking and RTing some fan art posts that showed what he'd look like as Dick Grayson/Nightwing.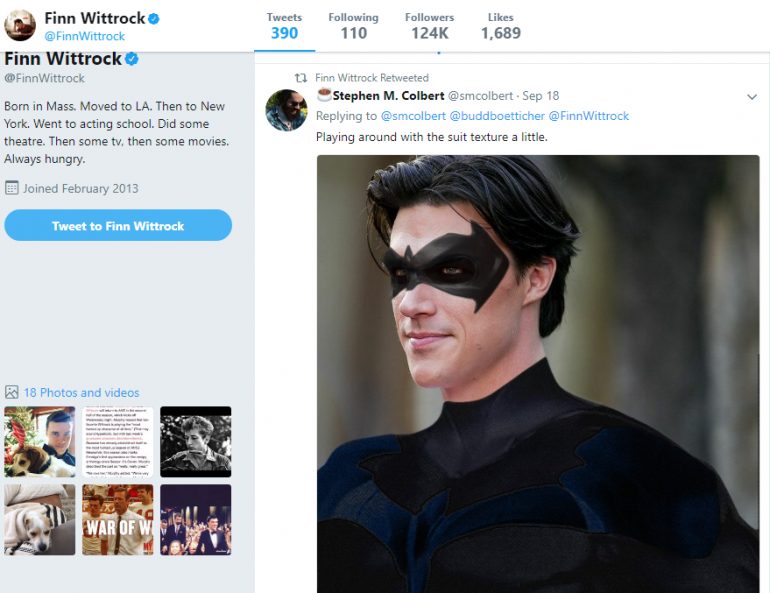 Now, we must warn you that this could be purely nothing – since film-makers following others within the industry is an entirely normal thing and Armie Hammer showed us how much fun it is to troll the fandom – however, the screenshot below may mean something more.
While there's no indication that this is the official Nightwing movie account, Chris McKay did follow it back and the account only seems to follow the people within the DCEU – and Wittrock. Does this mean what we think it does? At the moment, all of this makes for a good ol' Internet chinwag, so until we get official confirmation from the people involved, let's treat this with a pinch of salt, please.
But what do you think? Do you think Finn Wittrock would make a good Nightwing in the DCEU? Let us know in the comments section.