In life, there are three certainties; death, taxes and a new iteration of FIFA in the fourth quarter of each year. As the cornerstone of EA Sports, each new release of the top-selling title promises an annual update to the winning formula or a revolution of the football simulation experience. With FIFA 22, which has been billed as "football's most realistic and immersive gameplay experience", EA takes to the pitch with its second next-gen release on the PlayStation 5 and Xbox Series X and promises even more evolution for the highly acclaimed franchise.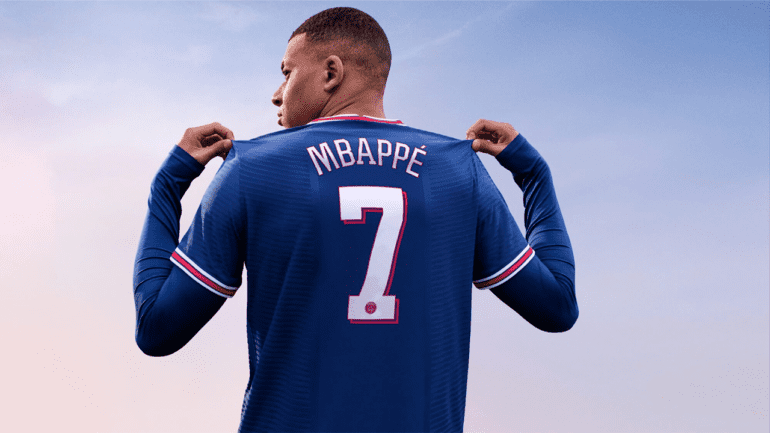 The real question, as always, is whether or not the latest instalment (which features Paris Saint-Germain attacker Kylian Mbappe as the cover star) offers enough improvements to convince consumers to rush out and grab it off the shelves on day 1 or if this will be another year of marginal updates and refinements?
The answer is a little more complicated with FIFA 22. While a lot of the mechanics and the gameplay sees subtle refinements to last year's release, there is also quite a lot to celebrate about EA's footballing juggernaut.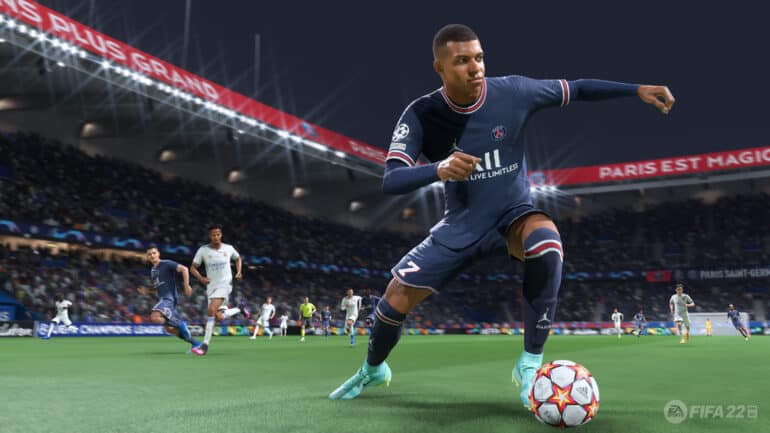 Firstly, FIFA 22 remains a crowd-pleaser and is easily the most believable simulation of soccer to date. The presentation and the gameplay are top-notch. In fact, you'll be hard-pressed to find a more polished experience. From the gameplay (which has slowed down considerably) and the UI to the music, the commentary and the cut scenes, the King of Football manages to capture everything dedicated fans love about the sport.
But, to be honest, so did FIFA 21 and FIFA 20 before it. However, where this instalment shines most is the glossy visuals.
From the moment you kick off, it's clear that EA has been working hard to make FIFA 22 look good. The graphics are a lot more realistic and the animations are a lot smoother too. Personally, I've always drawn comparisons between FIFA and some of the popular NBA titles available, and sadly the football simulation has never felt on par. However, in FIFA 22, the movements of players feel a lot more fluid and the cutscenes are life-like, even in the extreme close-ups.
In fact, the developers have gone a long way to ensure the game actually mimics real-life soccer. Players fumble the ball more often, their speeds have been toned down and their reactions are a lot less predictable. This is thanks to the HyperMotion technology in FIFA 22, which uses advanced motion capture of 22 professional players at high intensity.
So, essentially, this means the ridiculous skills-focused gameplay which resulted in high scores in FIFA 21 is completely gone. And rightfully so. FIFA was never meant to play like an arcade title. It's meant to be a realistic and authentic depiction of the beautiful game.
And with that in mind, the AI in FIFA 22 has also been improved considerably. Goalkeepers are smarter and harder to beat. Defenders are stronger and wiser too. In fact, you'll find that your passes might be intercepted far more often here as these players finally react adequately in the different scenarios. All of this means that winning a game requires a lot more patience and skill rather than just button mashing or using the same technique over and over again to score.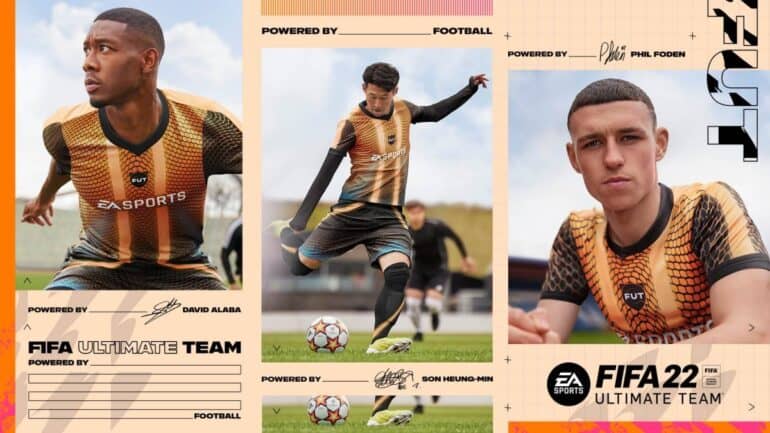 It isn't so much a requirement to relearn the gameplay in FIFA 22 as it is about realising that everything you're accustomed to doing in previous titles might not work here. You'll need to calculate each move you make!
Then there's the usual stuff. FIFA 22 will also feature 17,000 players across 700 teams, multiple football events (including UEFA Champions League and UEFA Europa League) and more than 90 stadiums. These are the numbers we've come to expect with releases. FIFA has always been packed full of fully licenced content and features. Career, Player Career, Ultimate Team, Volta, and Pro Clubs all get a facelift, but they need no introduction or explanation here.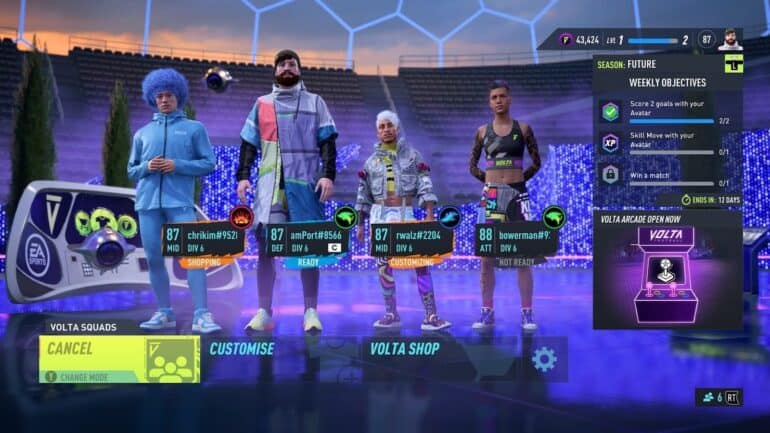 The same can be said for Volta. It's a great distraction or side mission from the main game, but it's pretty much everything we loved about it in FIFA 21. In fact, the only upgrade worth mentioning about here is Volta Arcade, which is essentially special four-player party games that include Dodgeball, Foot Tennis, Team Keepaway and Disco Lava.
Even seeing David Beckham, Thierry Henry, and Eric Cantona show up in cameos isn't really surprising anymore. Sure, it's fun and cool but it's definitely expected.
That said, FIFA cannot be faulted for offering fans more of what they love. It's the nature of creating a title annually. All you can really hope to do is offer enough changes to the game to make it worth the while for dedicated fans. And EA has done that with FIFA 22. Improving the gimmicks would have been great, but improving the on-field gameplay will be the reason it will be successful yet again.
FIFA 22 will be available worldwide on the PlayStation 5, Xbox Series X|S, PC via Origin and Steam, Stadia, PlayStation 4 and Xbox One from 1 October 2021.
The Review
FIFA 22
As usual, FIFA 22 is packed with all the usual modes you'd expect. Thankfully, the developers have spent most of the time doing significant improvements to the on-field action. And it shows. This is the most realistic football game to date.
PROS
Graphics have improved
Gameplay is more realistic
There's a ton of content and different modes
CONS
No big surprises
A lot of same same but different
Review Breakdown
Gameplay

0%

Graphics

0%

Replay Value

0%

Sound and Music

0%

Story

0%