Well, well, well. It's that time of the year to dive into EA Sports' FIFA series and see if the football simulator has done anything new or stayed relatively the same. Funny enough, FIFA 21 makes its biggest changes on the pitch and not off of it.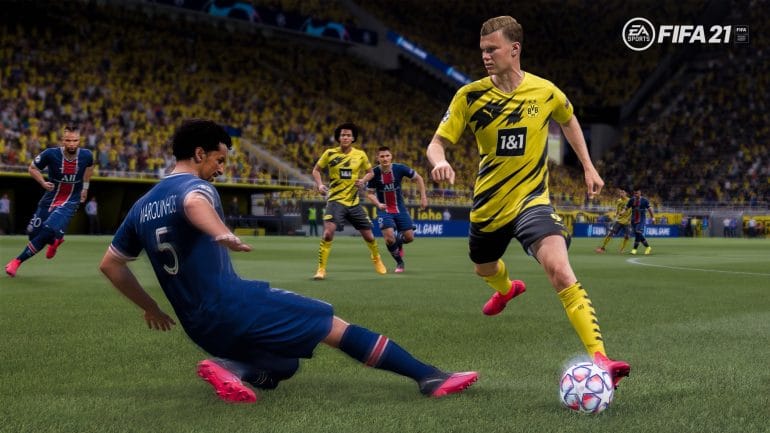 Not quite a new coat of paint
From an aesthetic point-of-view, you're unlikely to be able to tell the difference between FIFA 20 and FIFA 21. The series has reached its graphical peak on the current gen, and you'd expect more substantial enhancements to happen with the arrival of the PlayStation 5 and Xbox Series X. The stadiums look magnificent and as accurate as you'd expect, the crowds appear invested in the action without overpowering the action on the field, and the player and manager models are generally OK – apart from the shockers such as Mason Greenwood and Carlo Ancelotti.
At the same time, the graphics aren't quite as polished or visually captivating as eFootball Pro Evolution Soccer. There's an opportunity for EA Sports to overhaul its graphics engine for the next gen and really up the game here, because there's no reason for licensed players to look worse on FIFA than they do in PES.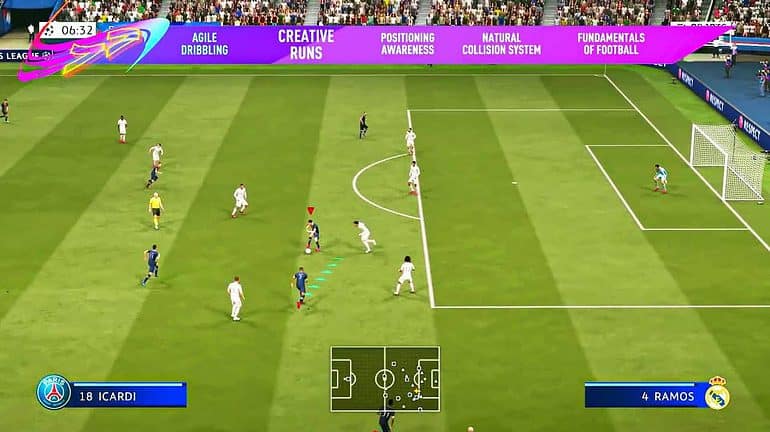 Mourinho will love this type of gameplay
Unquestionably, the most noticeable improvement in FIFA 21 is in the gameplay. There's a focus on skill moves to beat opponents, as well as controlling player runs for incisive attacking plays. More importantly, FIFA has taken a look at the players in real life, so don't expect to see the likes of Harry Maguire keep up with Kylian Mbappé in a foot race or the skills department.
At the same time, this renewed attack-minded approach means one thing: Your defence needs to be up to scratch because FIFA 21's defensive mechanics are harder than ever but rewarding, nonetheless. In other words, you'll need to play some serious Mourinho ball if you plan on winning games. While a regular FIFA match is a typically high-scoring affair, the defence requires a lot more manual intervention now. If your defenders and defensive midfielders are drawn out of position or you mistime your challenges, you'll be destroyed by double-figure scores. You need to maintain a defensive shape and be patient in your approach throughout, because this game's attacking options are unforgiving.
The upgrades to the game's mechanics certainly make it far more challenging than before. While the scores might feel slightly unrealistic, keeping a clean sheet will feel far more rewarding than scoring 10 in a game. Speaking of the net's custodians, yikes! Let's hope there's a patch coming along that makes the goalkeepers a little smarter and more helpful than they are right now. Seriously, it feels like every keeper was modelled on Massimo Taibi or Loris Karius.
New voices in FIFA 21
One of the biggest surprises of FIFA 21 is hearing Derek Rae and Lee Dixon providing the commentary instead of Martin Tyler and Alan Smith. While the diehards might be disappointed by this change, it's long overdue. The game needed a fresh injection of commentary and the developers listened. Now, you won't feel the need to mute the commentary, because there's something new to hear in the background. Hopefully, it's a start of a rotational trend to keep the commentary novel and innovative.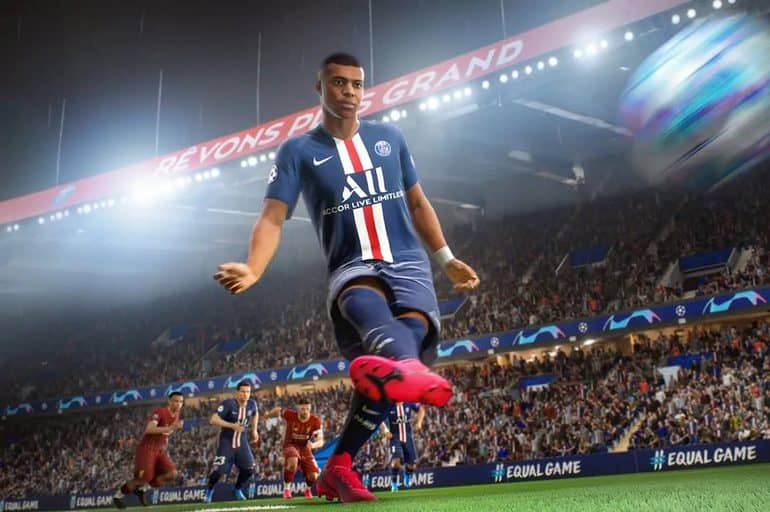 The modes you want to know about
While all the expected modes from last year are present, most gamers want to know about three in specific: Volta, Career, and FUT.
Let's start with Volta. For street football enthusiasts, you'll know what to expect here. It's a more fast-paced version of the game and a fantastic way to test out all your skill moves. This year, though, the "big" addition is a short single-player campaign that takes you around the globe to play in the different arenas available. You'll also come face-to-face with notable names such as Kaka, so it's a nice, quick "story" mode to sharpen your techniques and abilities.
On the Career side, it's relatively unchanged despite the initial promises. Yes, there's an interactive match sim mode and some training and player development options, but it feels slightly off here. If I want to play Football Manager, I'll pick it up for those reasons. I never asked for it to be present in FIFA, because ultimately, it's a different experience and not everything needs to be the same.
Naturally, FUT remains FIFA's core focus. It's largely a winning formula and what you'd expect from it, so there's no massive upgrades or drastic changes – just minor tweaks such as the ability to customise stadiums with unique sounds and the removal of those stupid fitness items. So, hallelujah!
Verdict
Previously, I've criticised FIFA for releasing the same game as last year with a new coat of paint; however, the opposite is true here. FIFA 21 takes its eye off the bells and whistles and focuses on what truly matters: the gameplay. It's gruelling and punishing, but it keeps you coming back for more, as you promise yourself you will get better.
Fortress of Solitude was provided with a PlayStation 4 code for the purposes of this review.
The Review
FIFA 21
For the first time in forever, EA Sports' football sim feels challenging and rewarding, proving that 2020 is the year of surprises.
PROS
New gameplay mechanics
Removal of fitness items in FUT
Review Breakdown
Gameplay

0%

Graphics

0%

Replay Value

0%

Sound and Music

0%