Everyone knows the pain of casually walking through your home barefoot and enjoying the soft carpets when a piece of sharp plastic pokes into your foot out of nowhere, and you're suddenly down on the ground. The pain level of unexpectedly stepping on a LEGO brick can sometimes be about the same as kicking your little toe against a chair leg, though usually, there's less checking to see if your foot is broken. Of course, some people think this means that it would be a brilliant idea to turn intentionally stepping on LEGO while barefoot into a contest, and Jon Gagnillo used Midjourney to show how that might turn out.
RELATED: LEGO 2K Drive: Is This The New Mario Kart?
Midjourney Understands the Pain of LEGO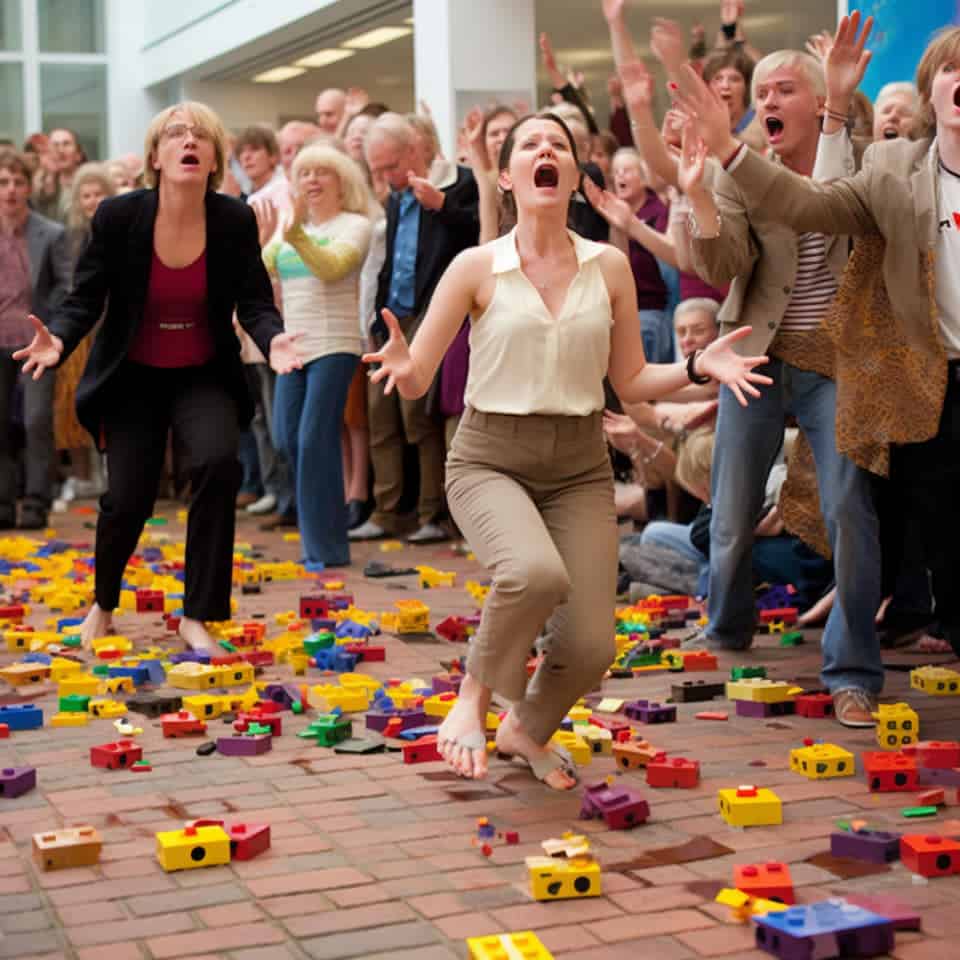 The generated images are hilarious, especially given the size of the blocks lying around. In every photo, people are screaming overdramatically as they run through the piles of LEGO. Some are jumping to alleviate the pain in both their feet, but they may live to regret that, as LEGO is significantly more painful when you land on a piece with more force.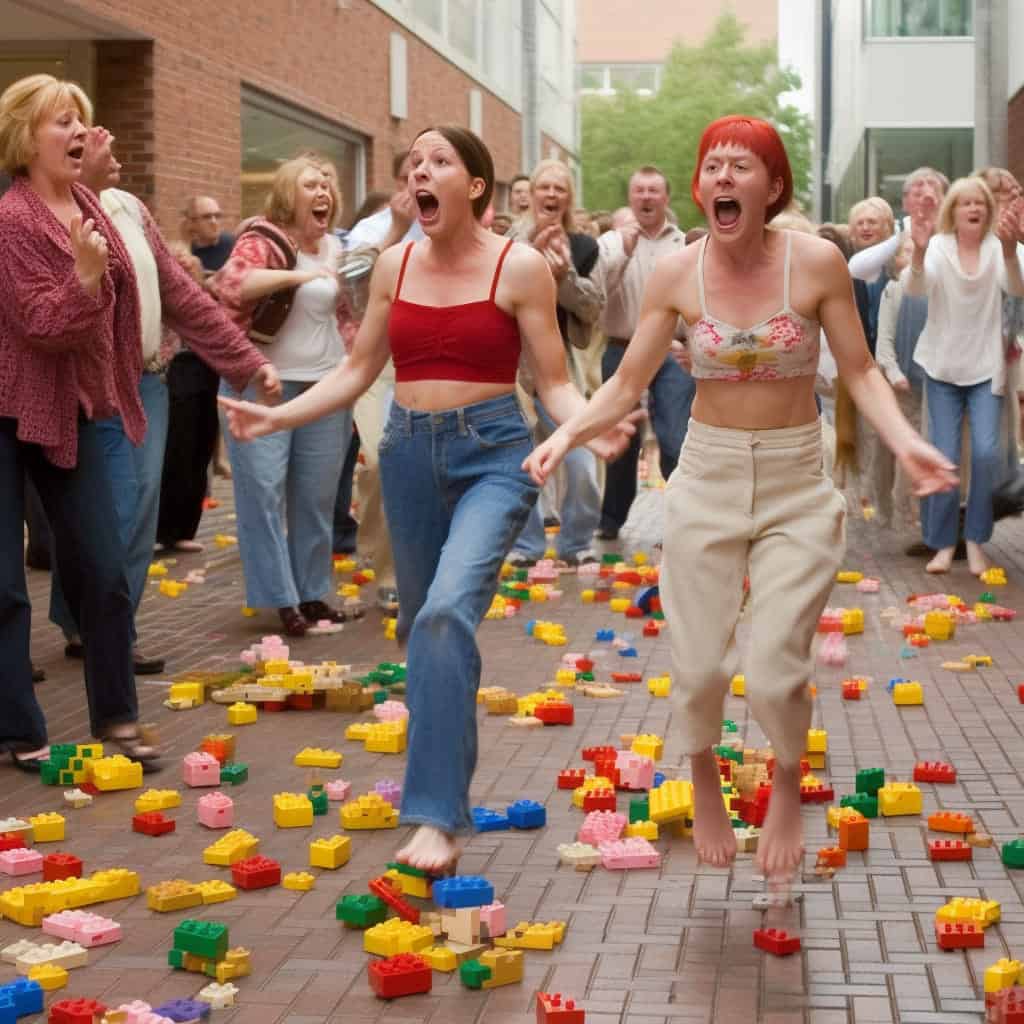 Other AI-generated competitors are on their knees in agony while people celebrate around them or are just beginning their fall as people throw the offending brick at them. Whether these people have won or lost the contest is unclear, but the women in the images are not having the best day.
The funniest of the images is what looks like a beginner/elders rendition of the race. Massive LEGO bricks decorate the floor as the elderly in the foreground try to make their way through it. The central woman is in so much pain that it has stayed with her even when she's not standing on the bricks.
RELATED: What Would Mario Kart Characters Look Like In The Lego Movie?
Viewer Response
A barefoot Lego contest would be hilarious, and many who saw the images had their own thoughts on the logistics of such a competition and who would win. Many agreed that such a contest should be a thing but pointed out that the bricks used in the images were too large and wouldn't be nearly as painful as the regular-sized ones we've all stepped on.
Others wondered what the winner of such a competition would win, and they suggested everything from "$50 Trillion" to an annual time supply of LEGO.
Kristie Matteau believes, "Parents would win, we have years of experience. Out feet have calloused."
A few were more focused on the background faces and posted zoomed-in images of specific faces in the comments while admiring Midjourney's love for wide-mouthed screaming.
Others thought that such a competition was unrealistic without several kids running around. However, children would be less focused on participating in the contest and more on building awesome structures with many LEGO bricks around them.
There's nothing like the universal pain of stepping on a LEGO brick to unite people.
RELATED: Ancient Aliens vs Predator Movie: Midjourney Has Created Beautiful Concept Art
TL;DR
A Midjourney user used the AI to see how a barefoot LEGO contest might play out.
The AI-generated people are experiencing the appropriate amount of agony.
Viewers began discussing those most likely to win such a competition and the prize.
Would you participate in a barefoot LEGO contest?