There's something truly special about comic book villains. We're supposed to be rooting for the "good guys" all the way, but let's be honest – we all have a little love-hate relationship with the most iconic of villains. Whether you like the difficult grey-area characters who could have done better if life had just been kinder or prefer your out-and-out maniacal bad guys, here's a look at the top DC villains we can't help but love, even while we hate them.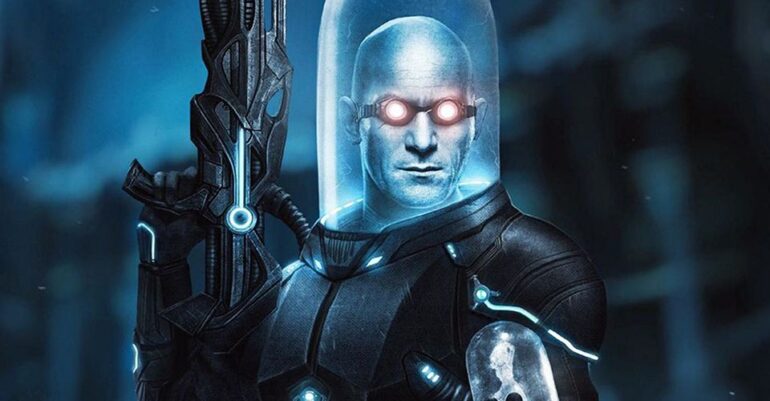 Mr. Freeze
DC's villain universe is heavily influenced by Batman's many rogues, so if you need to brush up, try this infographic on Batman's villains to refresh yourself. Mr. Freeze is a compelling villain for many. All he wanted to do is save his dying wife, but a nasty cryogenic accident turns him into a bitter bad guy instead. All while simply trying to keep his beloved alive. You can't help but feel a lot of empathy for Mr. Freeze, and he's a great example of how even the good guys can go bad if life is too tough on them.
Harley Quinn
Ah, Harley. No list of loveable DC villains would be complete without her. Dr. Harleen Quinze was meant to be merely another Joker sidekick, but she's become a lot more. Starting out with a severe (and twisted) case of Stockholm Syndrome, she has branched out to become a villain and anti-hero of her own, easily as beloved as the Joker himself. Sometimes, it's fun to be morally ambiguous and a bit deranged.
Catwoman
Another compelling Batman villain we can't help but love, Selina Kyle is probably more of an antihero than a villain at this point, but we couldn't leave her off the list. Evolving from mere cat burglar in a titillatingly tight suit, she's sometimes lover, sometimes ally, and always compelling. If you have Batman and her in the same story, you know it's going to be a good one.
Black Adam
This villainous foil to Shazam is about to get his turn in a solo movie, so we're sure it's no shock to see him make the list. Wielding the same powers as Shazam, he uses his powers to defend his country and people, so it's easy to see why we love him as much as loathe him. He's even taken his turn as the hero in some interpretations. All in all, it's a complex and compelling character you simply can't ignore.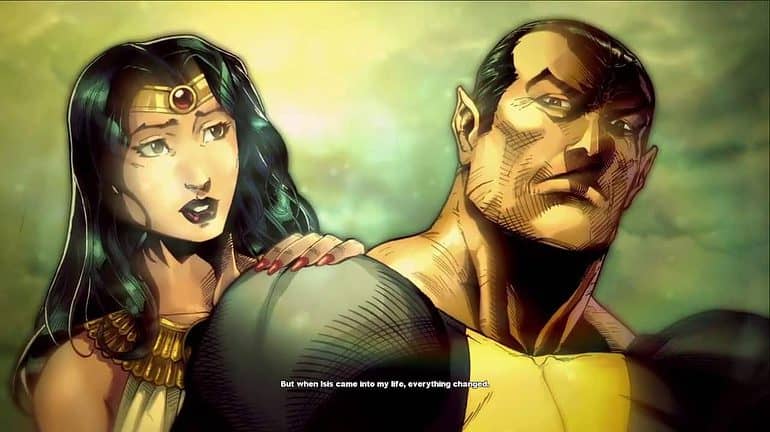 Reverse Flash
Villainous copy-cats are typically pretty boring. With the same powers as their heroic counterparts, but used in the service of evil, it's a trope that goes wrong as much as it goes right. Reverse Flash manages to stand out from that crowd, however. He manages to be fun, while showcasing how easily his misuse of the powers could have dragged the Real Flash down but didn't, and he manages to make his heroic opposite better for it.
Darkseid
Stepping away from tortured antiheroes for a moment, we have someone who's just a DC Universe Big Bad, the closest thing they have to a devil. A bad guy from the stars who brutalises and terrifies the people of Apokolips, he's the perfect foil to do-good Superman, Green Lantern Corps, the Justice League, and everyone else. A rogue New God, a member of s super-powered race that has no urge to do good with those powers, he's simply evil with a capital E. And sometimes, you gotta admire that dedication to wrongdoing.
Cheetah
Cheetah is the nemesis of Wonder Woman, packed full of feline powers like strength, speed, and great reflexes. Plus sharp claws, of course! Long since over her original urge to claim the Lasso of truth for her own, she now just wants to see Wonder Woman fall for its own sake. Ambitious, but selfish, she's a look at what Wonder Woman could have been if she cared a little less- and what we all wish we could sometimes let out of the cage to play.
Sinestro
Originally Hal Jordan's mentor, he's now the villainous other half of the Green Lantern. Once something Hal yearned to be, he fell from grace once power and selfishness became his priorities. He's an object lesson in what happens when our will is submerged under fear, and a mirror to our dark sides, so there's little wonder he keeps a place in our hearts as a remarkable DC villain.
Amanda Waller
We usually like our supervillains to have the superpowers and skills of their heroes. Amanda Waller stands out as someone who's just a person, misusing their power in ways we all recognize. Manipulating governments, sending out the Suicide Squad, and generally giving a great portrayal of the low-grade evil in us all, it's a delight to hate her- but her appearance always means fascinating schemes are afoot.
Deathstroke
Expert tactician and master assassin. Who among us hasn't dreamed of those kinds of skills at least once? Effortlessly kicking butt in melee combat, taking on the Outsiders, Teen Titans, and even Batman, he's a challenging fight that needs the heroes to bring their A-game to the table. He's also usually a sign that there's another Big Bad lurking in the shadows to cause trouble as soon as he's done for. He's a fun, traditional villain, and we love him for it.
The Joker
Any list of love-hate DC villains wouldn't be complete without the Joker. Infinitely adaptable, he's been reused and recycled throughout the wider DC-verse to great effect. There's little to admire in the character, but we find him compelling anyway. It's probably his playful desire to test the rules and just let loose. Plus, it's hard not to feel some empathy for out-of-control mental illness and its horrifying results on the unlucky soul with it.
Lex Luthor
Superman's arch-nemesis operates from fear that humanity will become too weak, always needing a hero to save them. Misusing his genius and wealth to this end, he's a fantastic example of ego and concern gone wrong, with a delicious Machiavellian twist.
Who's your favourite DC villain on the list? Be sure to let us know who you love to hate below!