Like the cinematic universe it's based on, Fast And Furious Crossroads is promising gadgets, death-defying heists and iconic vehicles.
Fast and The Furious fans have been requesting a licensed racing game for a long time. While we got tastes of what a game based on the franchise would look like with the Need For Speed games, without the characters it just isn't quite the same thing. We need to see Vin Diesel's Don in his muscle cars pulling off the impossible. And that's exactly what developer Slightly Mad Studios (Project CARS creator) is promising with Fast & Furious Crossroads, a full-fledged game that bares the franchise name.
Reprising their movie roles, Vin Diesel (Dominic "Dom" Toretto), Michelle Rodriguez (Letty) and Tyrese Gibson (Roman) headline the cast, adding an extra layer of authenticity to a brand new story set in the film universe.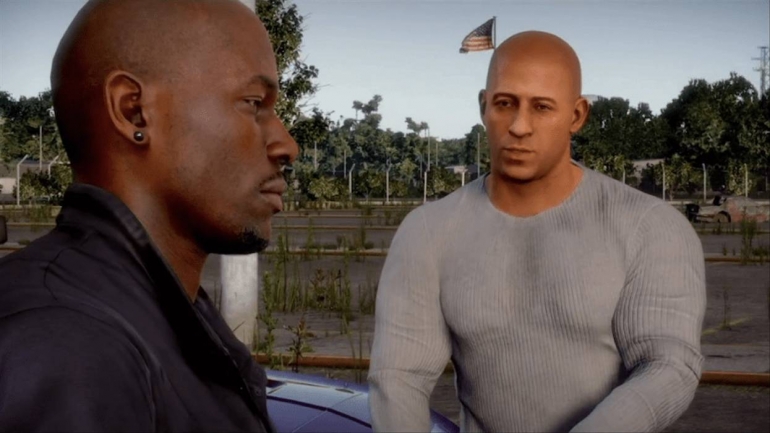 As you would expect, the gameplay trailer focuses on the fast cars, giant explosions, big jumps, and gun-blasting action that fans have come to associate with the blockbuster movies. Players will be tasked with taking down enemies while completing high-speed heists and showing off ridiculous car stunts.
Like the ninth Fast & Furious film, which has been delayed to 2021, Fast And Furious Crossroads has also shifted its release date from May to August 7th. Hopefully those who can't wait for the next instalment in the film franchise will be kept busy until then.
The game has been described as a "team-based vehicular-heist action game" and will have a single-player campaign and multiplayer mode.
Movie tie-in game titles are never really great. You could probably count the good ones with one hand. Let's hope this racer breaks the curse and delivers on all its objectives. Given Slightly Mad Studios' track record with racers, it's very possible.
Fast And Furious Crossroads is coming to PC, PS4 and Xbox One on August 7th.