Universal released a thrilling new trailer for Fast & Furious 9 at the Super Bowl, and although fans are certainly excited to see all the action the upcoming movie has in store, there seems to be an unexpected character appearance that has everybody talking.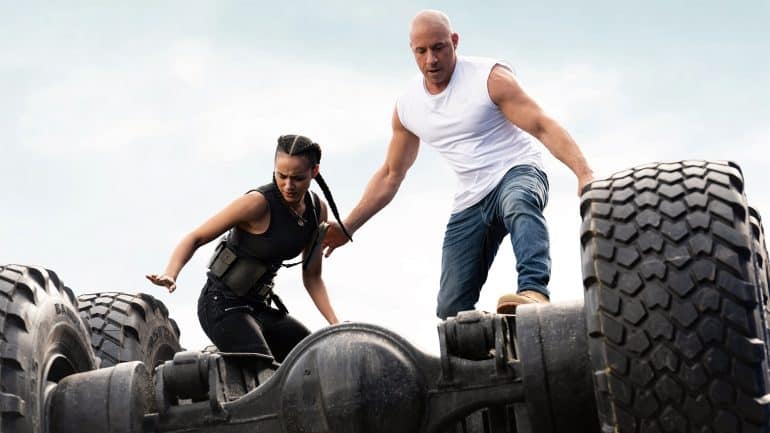 The new F9 trailer includes an extremely brief cameo appearance by Tokyo Drift's Twinkie (Bow Wow). The cameo appearance is so brief, in fact, that many are sure to miss it the first time around – I certainly did. However, if you watch attentively, Twinkie can vaguely be seen sitting at an outdoor dining table, next to fellow Tokyo Drift characters Han Seoul-Oh (Sung Kang) and Sean Boswell (Lucas Black), with Dom and the rest of his crew.
For those who cannot remember, Twinkie was Sean's first friend in Tokyo and introduced him to the world of drift street racing and the wider Fast & Furious world. Twinkie is also the one who put Sean on Dom's radar at the end of Tokyo Drift.
Twinkie's role in the Fast 9 movie is unknown, however. With both Han and Sean back for the franchises latest venture, it stands to reason that they would bring Twinkie along for the ride.
This time around, Dom and his crew face off against Dom's brother Jakob (John Cena), a dangerous assassin and driver, who has teamed up with returning criminal mastermind Cypher (Charlize Theron). The synopsis for the upcoming Fast and Furious movie reads:
Vin Diesel's Dom Toretto is leading a quiet life off the grid with Letty and his son, little Brian, but they know that danger always lurks just over their peaceful horizon. This time, that threat will force Dom to confront the sins of his past if he's going to save those he loves most.
His crew joins together to stop a world-shattering plot led by the most skilled assassin and high-performance driver they've ever encountered: a man who also happens to be Dom's forsaken brother, Jakob (John Cena). Fast and Furious 9 sees the return of Justin Lin as director, who helmed the third, fourth, fifth, and sixth chapters of the series when it transformed into a global blockbuster.
The action hurtles around the globe—from London to Tokyo, from Central America to Edinburgh, and from a secret bunker in Azerbaijan to the teeming streets of Tbilisi. Along the way, old friends will be resurrected, old foes will return, history will be rewritten, and the true meaning of family will be tested like never before.
After being delayed for over a year due to the Covid-19 pandemic, the latest chapter in the Fast & Furious saga is set to release in cinemas at the end of May, but fans will be happy to know that it is not goodbye just yet. Fast and Furious will have a tenth instalment in the saga. The tenth movie is said to tie into upcoming events of the Fast and Furious 9 film and promises to be an epic ending to what has become a beloved franchise.