The Fast and Furious is one of the biggest, most successful movie franchises on the planet. Going strong after almost twenty years, fans can now look forward to a new instalment in 2021 which just might see Dom Toretto and his cohorts heading into space.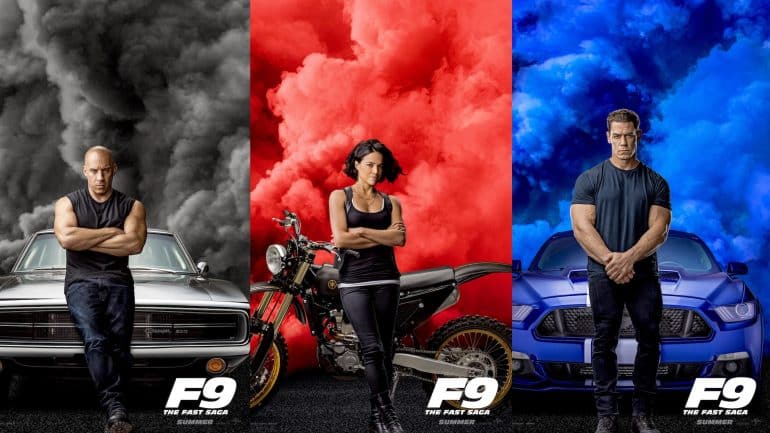 It might seem a little out there but this is the Fast and Furious franchise after all, and fans seem really into the idea. The idea is so popular that digital artist Boss Logic decided to create a fan poster with his interpretation of what a space-themed Fast and Furious movie could look like.
The image features Vin Diesel's Dominic Toretto a standing next to his car, looking up at a space shuttle with clouds gathering in the sky behind.
Destination – Space @TheFastSaga @vindiesel pic.twitter.com/Eb293knhSi

— BossLogic (@Bosslogic) September 11, 2020
While there has been no official confirmation about a space story angle for F9, two of the movie's stars Ludacris and Michelle Rodriguez have hinted at the possibility during separate appearances on popular radio talk show, SiriusXM.
What we do know is that F9 takes place after the events of 2017's The Fate of the Furious. The story follows Dominic Toretto and his family who must face his younger brother Jakob, a deadly assassin, who is working with their old enemy Cipher. He also holds a personal vendetta against Dominic.
The movie will be the ninth main instalment in the franchise and the tenth full-length film released overall.
Directed by Justin Lin from a script by Daniel Casey, the movie will star Vin Diesel, John Cena, Michelle Rodriguez, Tyrese Gibson, Chris "Ludacris" Bridges, Jordana Brewster, Nathalie Emmanuel, Sung Kang, Helen Mirren, and Charlize Theron.
F9 is currently scheduled for release on April 2, 2021.