I must be honest, the popularity of Farming Simulator is a bit of an enigma to me. I understand that it is without a doubt the best way to experience farming from the comfort of your own couch. I even understand that there may be a desire for those living in apartment blocks, one on top of another, in 150 square meters, to be able to experience the great outdoors. But, this game sells over 4 million copies per release.
There are Farming Simulator specific peripherals, like tractor steering wheels, combine harvester controls and a community that produces more mods than just about any other.
I went looking for a few forums to get some other people's opinions and really thought that, if I found any, they would be links to sketchy East European fetish sites on the dark web. There are literally thousands of communities, forums and YouTube channels dedicated to this game. The people who contribute are not weirdo outcasts or freaks. These people are seemingly very intelligent, with a profound love for farming.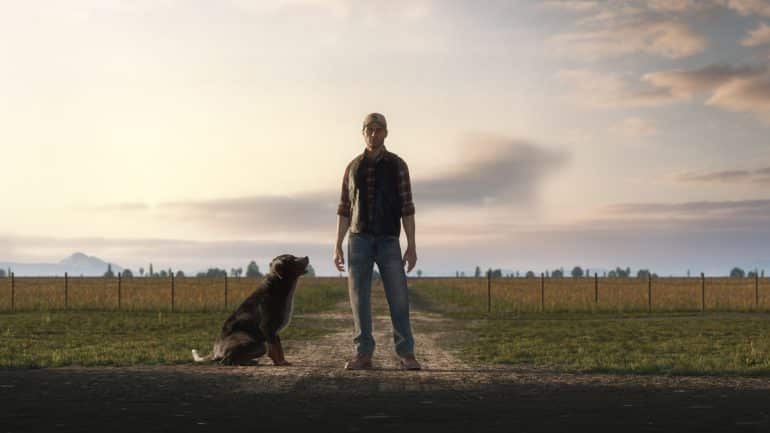 Farming Simulator is not exactly an annual release like WWE 2k20 (thank goodness). That's not what the community wants. Starting a game, if you take it seriously, is a commitment of years. In Career Mode, to build up a profitable farm with everything you need will take you 12 months of playing. You can add another year to that if you take part in the challenges. So the life cycle of this title has traditionally been 24 months, so Farming Simulator 19 Platinum Expansion is a middle of life refresh.
Undoubtedly, there are a few things they are trying out that may or may not make it into the next release, let's assume that will be called Farming Simulator 2021. So what are the new things you can expect for your R700 – R800 layout? The brand of farming equipment called Claas. That is it. As far as I can tell, it is the only new addition to the game and one that should have been a DLC as it is, at best, a purely cosmetic upgrade.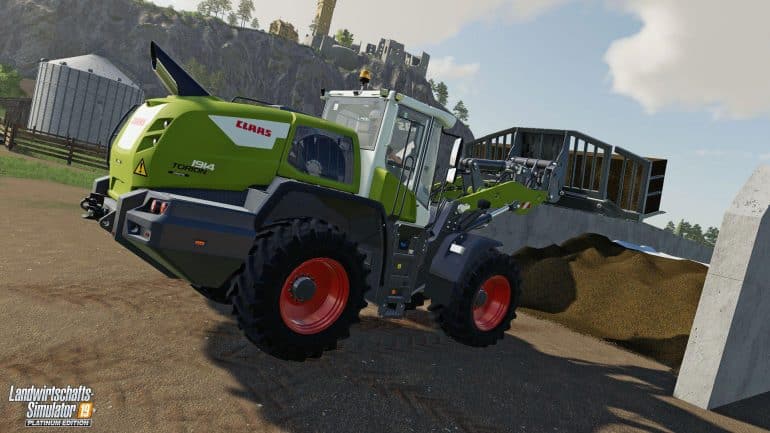 Sure, the Claas equipment it aesthetically very pleasing, kind of like the Porsche of farming equipment. Maybe saying it is more like the Lexus of farming equipment is more apt, as they make a very wide range of vehicles. However, in a game with over 380 different pieces of equipment available, was this even necessary? According to the thriving community, the answer is yes.
I watched a 15-minute video on the Claas 1914 with articulating mower attachments. In the video, I learned that the deployment of said mower attachment, from vertical to horizontal, takes the exact amount of time it would in the real world. Say what you want about it, that level of detail is impressive. Even so, the original Farming Simulator 2019 had John Deere for the first time and that was a pretty big deal. I just think the Platinum release could have been a DLC. Make us pay for it even. But to expect people to pay R700 for the privilege? I find that hard to motivate.
So what would have made it worth that kind of money? I have a few suggestions for things I would have liked to see in Farming Simulator 19 Platinum Expansion:
Cannabis farming, both legal and illegal. Producing high-quality CBD oil for both medical and recreational use, as well as building an underground empire, moving product all over the country and the world. Evading sniffer dogs and bribing officials in 29 countries around the world. That number can grow with DLC packs over the life of the game. Building a farm that is land-grab proof. That would include a wider selection of dogs and be able to train them to either heard sheep or kill on command. Weapons and weapon training, including land mines, flamethrowers and hand to hand combat. Hostile Takeover, where you plant GMO crops and when your neighbour's crops get fertilized by said crops, you bring in an army of high powered lawyers who sue them into bankruptcy and you can take over their farm for a fraction of market value. High-performance upgrades to farm equipment so you can strip a patch of land and hold Tractor Pull races. This would work well with the new online multiplayer function. Climate Change Alarmist would be great. Any time you do anything other than walking around and eating sticks, Greta Thunberg's face pops up and accuses you of stealing her childhood.
GIANTS Software, please consider any or all of the above modes for 2021, I believe this will widen the appeal of the game, but as for Farming Simulator 19 Platinum Expansion, I just do not see the appeal. As I said, the root game has more than enough gear to choose from and the games engine is brilliant, just as is.
The Review
Farming Simulator 19 Platinum Expansion
It looks fantastic and will keep you busy up until the release of 2021. But, I am sorry, I just do not see the point of Farming Simulator 19 Platinum Expansion.
Review Breakdown
Storyline

0%

Gameplay

0%

Graphics

0%

Replay Value

0%

Sound and Music

0%