The 3rd and final scheduled DLC for Far Cry 5, Dead Living Zombies is finally here!
There are a few games that just change everything. For me, it was games like System Shock 2, Return to Castle Wolfenstein, Doom 3 and now, Far Cry 5. The game itself has been enough for me, the DLC's have just been a bonus and, to be honest, even Lost on Mars was fun to play because I knew the source game was waiting when I was done reassembling Hurk and being screwed over by ANNE, so it's really difficult to be disappointed.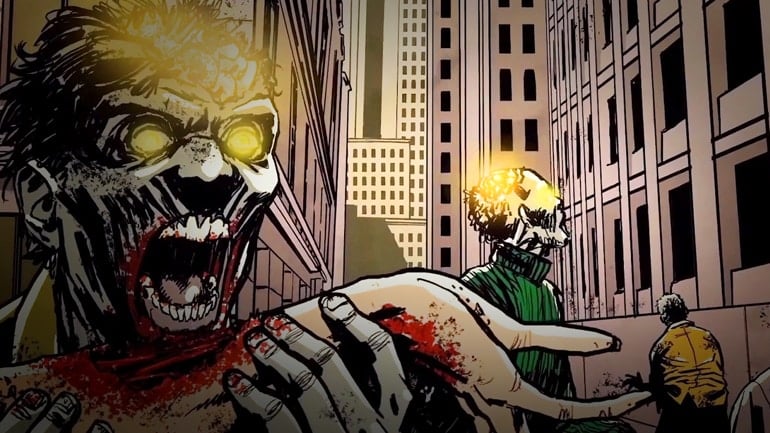 It's easy to feel this way when you get the game with the season pass, but I should imagine when you have to pay for these DLC's the stakes go up, so I understand that it is actually important that Ubisoft deliver. And did they deliver with Hours of Darkness. It was more fun for me (initially) that the source game, just because it was Far Cry 5 Lite, free from the clutter of the main game that just allowed you to focus on being MF Sylvester Stallone in Rambo 1. Lost on Mars, however, was lacking in substance but made up for it with some brilliant humour that could be turned into an MP3 so folks can just listen to Hurk run his mouth with red-neck-isms that almost become poetry.
So where does that leave Dead Living Zombies? I'll be honest, this is the one I have been waiting for the most. I love the zombie genre and I love the Dunia engine Far Cry is built on, so this has to be brilliant, right? Well, yes and no.
It all starts off with the now familiar 2D animation intro cut scene where we are introduced to a bit character from the main game called Guy Marvel, a B-movie director. A little bit Hurk-ish, but without the endearing charm. Guy is more manic and, personally, I think, a touch unstable. He has written 7 zombie movie scripts that he is now pitching to producers in Hollywood.
The 7 scripts form the 7 maps of the game and you play as the hero of the movies as Guy is pitching them.
It's a great concept and it takes care of the need to give a reason why you jump from location to location. Many of the locations are obviously just recycled from the main game, very recognisable as Hope County Montana with its mountains, swamps and forests. However, there are a few new additions like cities and very specific locations but, at its core, it's a wave combat game where you need to get from point A to point B while killing hordes and hordes of zombies. And it's great fun!
Sure there is very little variation, some of the Boss battles mix things up a bit, but killing hundreds of the undead with the now very familiar weapons from the source game is its own reward.
I know I'm coming from the perspective of getting the game "for free" with the Season Pass, so I need to ask the question, would I pay for this DLC? I would have paid for Hours of Darkness. I wouldn't have paid for Lost on Mars. But Dead Living Zombies? Yes. Dead Living Zombies has the same immersive quality of the first DLC and the humour of the second. And zombies.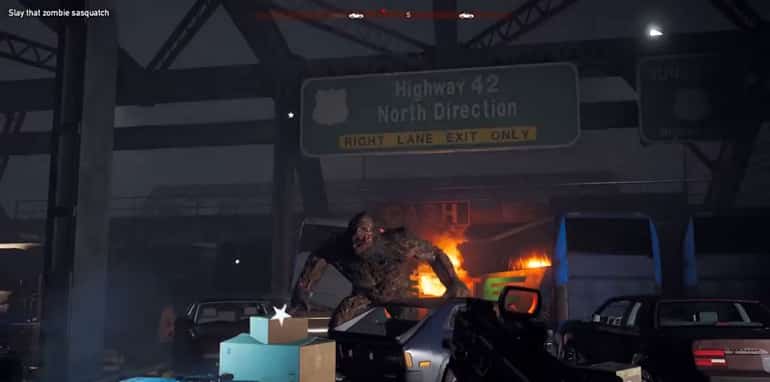 There's very little that's new, but that's okay because what it borrows from the source game is exactly right. You basically run around killing zombies and destroying Mutation Stations, exactly the same as Lost on Mars, where the zombies are arachnids and the Mutation Stations are the Control Towers, but this just works better somehow. Probably because there is more familiar here. The weapons are straight out of the source game and locations will be recognisable to anyone who has played Far Cry 5 for an hour or more.
Don't get me wrong, there are new things here; like the atmospheric cities, the ghoulish church graveyards and the misty bridge, all as well executed as the well established Montana countryside, combined with the insane Guy Marvels ramblings, makes Dead Living Zombies feel like it's own game.
If you want serious zombie suspense, play Resident Evil. If you want balls to the wall zombie carnage where you have to wipe zombie goo from your eye and spit out the little that got in your mouth, Dead Living Zombies is for you. I give it a rotting thumbs up!