Harry Potter fans can rejoice: there is just one week left until the third instalment of the spin-off Fantastic Beasts series releases. And based on the trailers (and the early ticket sales), it's easy to see that Fantastic Beasts: The Secrets of Dumbledore (the newest adventure in the Wizarding World) is shaping up to be one of the most exciting entries in the franchise.
The first two films (also based on JK Rowling's work) have been incredibly popular, raking in close to $1.5bn at the box office between them. It is no wonder that the franchise has managed to draw an impressive ensemble cast that includes Oscar-winner Eddie Redmayne, Jude Law, Ezra Miller, Dan Fogler, Alison Sudol, William Nadylam, Callum Turner, Jessica Williams, Victoria Yeates, Poppy Corby-Tuech, Fiona Glascott, Katherine Waterston, Maria Fernanda Cândido, Richard Coyle, Oliver Masucci, Valerie Pachner, and Mads Mikkelsen.
Here's your chance to win tickets to an early screening of Fantastic Beasts: The Secrets of Dumbledore.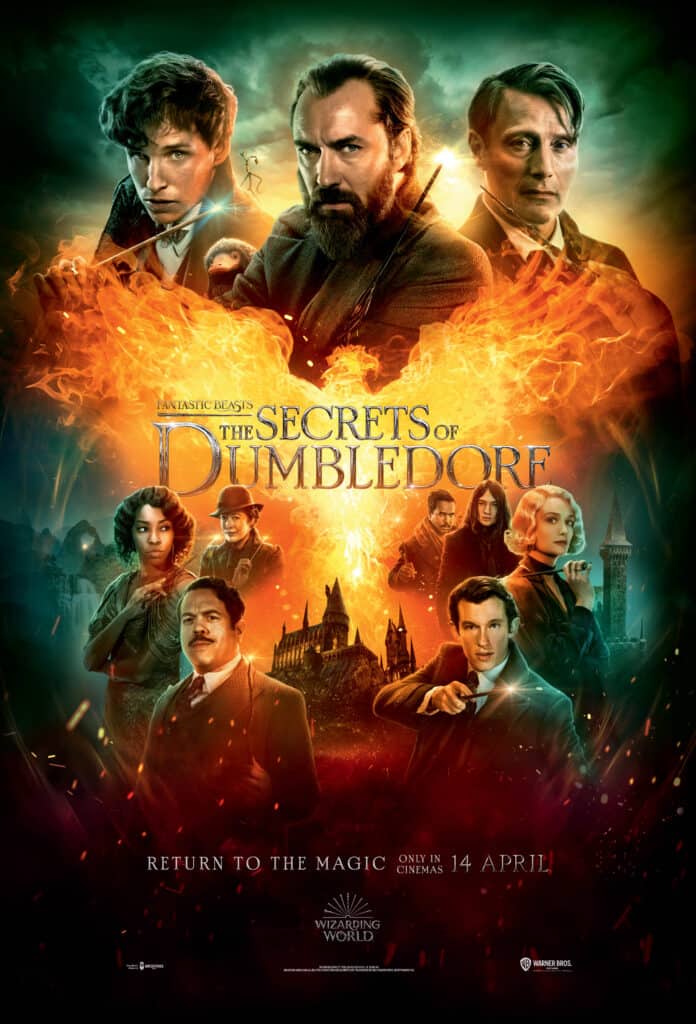 What are critics saying?
The first reactions to Fantastic Beasts: The Secrets of Dumbledore have surfaced and they're very positive.
#SecretsOfDumbledore is the best Fantastic Beasts movie so far. Harry Potter fans will laugh, get emotional and feel the magic of the Wizarding World once again. – Thiego Novais
The #SecretsOfDumbledore is an exciting and enjoyable Wizarding World adventure. Thankfully, leagues above the previous, it's probably the best Fantastic Beasts so far. – Dave Lee
I LOVED #SecretsOfDumbledore so much. This movie is what the first Fantastic Beasts should've been. Jude Law is incredible as Dumbledore and the Grindelwald change? I'm fine with it. – Miriam Tapia
#SecretsOfDumbledore is a big bounce back for the #FantasticBeasts series for me! Back to enjoying the group dynamic & caring about the main mission. – Perri Nemiroff
What is Fantastic Beasts: The Secrets of Dumbledore about?
Directed by David Yates from a screenplay written by J.K. Rowling and Steve Kloves, the new film arrives at cinemas on April 15, 2022.
Professor Albus Dumbledore (Jude Law) knows the powerful Dark wizard Gellert Grindelwald (Mads Mikkelsen) is moving to seize control of the wizarding world. Unable to stop him alone, he entrusts Magizoologist Newt Scamander (Eddie Redmayne) to lead an intrepid team of wizards, witches, and one brave Muggle baker on a dangerous mission, where they encounter old and new beasts and clash with Grindelwald's growing legion of followers. But with the stakes so high, how long can Dumbledore remain on the sidelines?
About the screening
DATE: Wednesday, 13th April 2022
VENUE: JOHANNESBURG: Movies@ Montecasino – Cine 4
CAPE TOWN: Cavendish – Cine 5
TITLE: FANTASTIC BEASTS: THE SECRETS OF DUMBLEDORE
TIME: 7.30pm
To stand a chance of winning (double movie tickets) to attend the pre-screening of Fantastic Beasts: The Secrets of Dumbledore:
Please share the post on social media (Facebook, Instagram or Twitter), tag us, and let us know if you're attending CT or JHB in the comments section below.
The competition closes on 12 April 2022. Winners will be contacted via email on this date. Please use a working email address.
The giveaway is restricted to readers who reside in South Africa only. Terms and conditions/Site disclaimer rules apply. One entry per person. The winners will be contacted via email. The prize excludes travel, is non-transferable and cannot be redeemed for cash.
© 2022 Warner Bros. All Rights Reserved.