Last weekend fans got their first look at the trailer for Matt Reeves' The Batman. Robert Pattinson as the Dark Knight was a hit, as were the various other iconic citizens of Gotham City that made an appearance in the brief clip.
But amid all the fanfare the absence of the Joker didn't go unnoticed.
While there's been no official word on whether The Clown Prince of Crime would make an appearance in The Batman, all the signs suggest that a new version of the character will be arriving eventually – just not in this film. After all, the trailer did feature some of Joker's henchmen.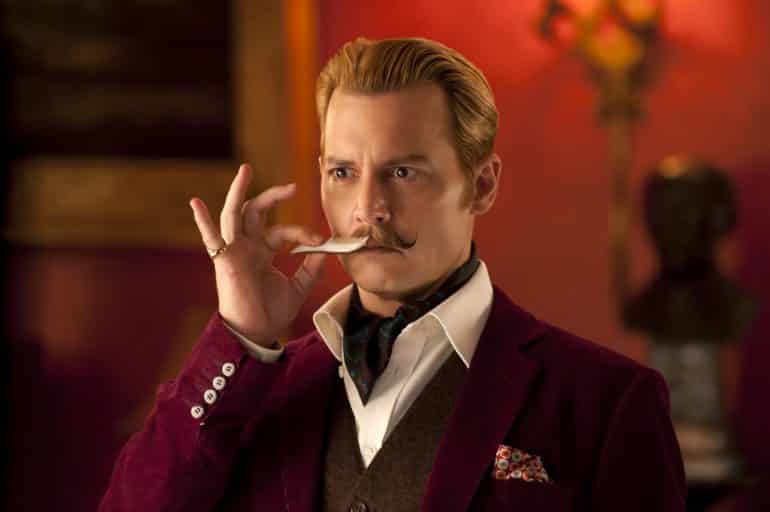 In the meantime, fans have been left to theorise and speculate about which actor would be the perfect antagonist for this version of the Caped Crusader. And the most popular contender for the role is Johnny Depp.
The idea of Johnny Depp as the Joker was floated around social media and became such a hit, that one fan created their own rendition of what the Pirates of the Caribbean star could look like as Batman's nemesis.
Digital artist, BossLogic shared a hypothetical poster for The Batman featuring Depp as the Joker. The image includes a few classic touches like the familiar makeup, a dark tone and a red tint, which is the theme of the movie's current promotional material.
Start of a new joke #TheBatman

Bosslogic / @LineageNYC pic.twitter.com/6ncx2HpZkg

— BossLogic (@Bosslogic) August 25, 2020
Support for Depp's potential casting goes beyond fans. In an episode of his podcast, director Kevin Smith said he thinks the actor would be perfect for the role. He added that it would be a lot of fun for Depp to land on this terrain, whether for this movie or in a future sequel.
Even if Joker doesn't make an appearance in The Batman, Reeves does have plans for a full trilogy, which means he could be the primary villain in a future instalment.
https://youtu.be/aKqASQSUIkM