WWE superstar Mike 'The Miz' Mizanin is shooting his shot for a chance to star as Johnny Cage in Mortal Kombat 2 – and the former WWE Champion may have the support of one of the franchise's original creators!
Guy makes a compelling case 👍🏻 https://t.co/pasFn3LiNn

— Ed Boon (@noobde) April 24, 2021
The professional wrestler and reality tv star recently took to Twitter to share a picture of himself that had been photoshopped to look like the iconic fighting game character along with the caption, "No Johnny Cage? I AM the special effects. Let me do the casting for you. Say cheese #MortalKombat @MKMovie @noobde"
In a response to The Miz's tweet, the co-creator of the Mortal Kombat franchise, Ed Boon, seemingly gave his approval for Mizanin to be cast as the popular video game character. "Guy makes a compelling case", Boon tweeted.
Boon's tweet was then met with a stream of replies from fans who were all for the idea of Mike 'The Miz' Mizanin being cast as Johnny Cage in Mortal Kombat 2.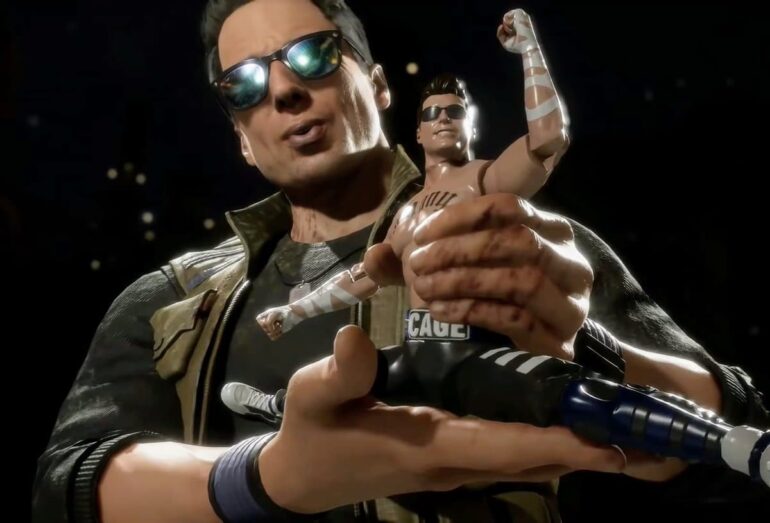 @da_ezzo responded, "Yes definitely perfect for the role of Johnny cage."
@thebigvato tweeted "He's the Johnny Cage the fans want."
"He is kind of born for the role." @Kingoftheping wrote.
However, not all fans agreed that The Miz would be a good choice for the role of Cage.
@Stewart75101818 disagreed by saying, "Please no hes not even a good wrestler ffs let alone an actor."
While @saboteurDS wrote, "I would pick @ZacharyLevi @VancityReynolds @StephenAmell seriously Ed Miz only copies the personality and looks he doesn't have the physique, martial arts or actual decent acting portfolio to be Cage."
The Miz and Mrs. star would not be the first pro wrestler to join a popular movie franchise, so perhaps the idea of him playing Cage isn't too far-fetched. The wrestler has already used Johnny Cage as inspiration for his own wrestling style and persona and, with Boon on his side, perhaps we will be seeing him in the sequel.
Do you think The Miz would be a good choice to play Johnny Cage in Mortal Kombat 2? Who do you think should play Johnny Cage?