For the longest time, DC fans have been complaining that filmmakers haven't found creative ways to introduce new Superman supervillains into the live-action films. It's almost always Lex Luthor and Zod at the forefront of the movies, while enemies like Bizarro, Brainiac and Metallo take a seat. A new fan cast post making the rounds on social media is asking us to imagine Brendan Fraser or Patrick Warburton as Bizarro in a possible Man of Steel 2 DCEU movie.
And when you think about it, it kind of makes perfect sense. They'll be absolutely great in the roles.
But isn't it also an insult to both Brendan Fraser and Patrick Warburton to cast them as Bizarro, most famously known as the strange Frankenstein-like mirror image of Superman, alongside the DCEU's Henry Cavill? Isn't it an insult to the actors who were once considered to play Kal-el in the movies?
Well, yes and no.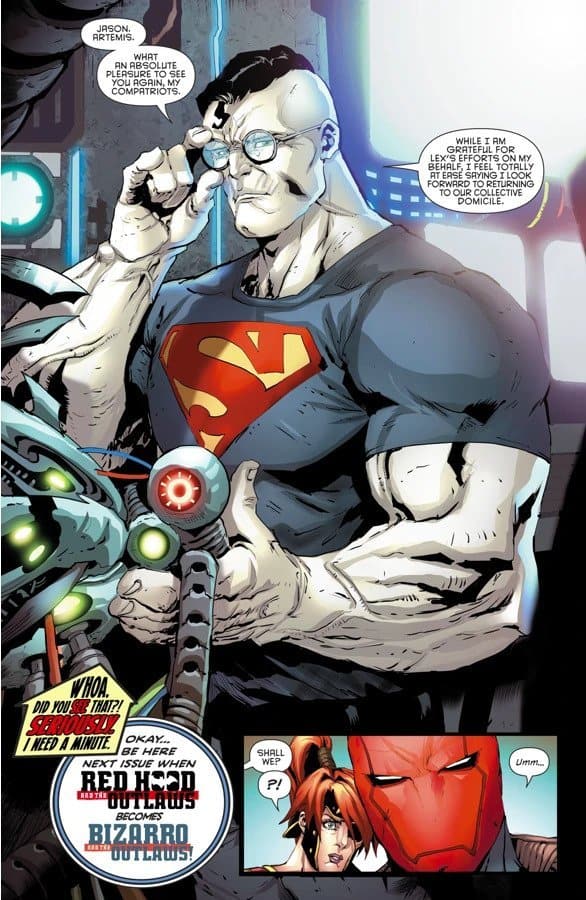 Most people know Bizarro (who also has powers of strength, invulnerability, and supersonic flight) to be a popular Superman villain, but at times he has also been an anti-hero who fights alongside Superman to defeat various enemies. Bizarro, who first debuted in Superboy #68, has a long history with the Kryptonian and is more like a tragic figure than a dumb bad guy. Yes, he might have grey or chalk-white skin, sometimes wears sports a purple costume with a reverse S, and is often drawn as a zombie-like character, but he also has a lot of heart.
"Me not human… me not creature… me not even animal! Me unhappy! Me don't belong in world of living people! Me don't know difference between right and wrong – good and evil!"
It will take a very charming actor to bring Bizarro (not the ones created by Lex Luthor, please) to life, and that's where Brendan Fraser and Patrick Warburton come in. Both actors have the acting abilities and the likeability to pull it off. Depending on which version of the Superman doppelgänger they decide to use, they're going to need an actor who can evoke sympathy and form an attachment with the audience.
Brendan Fraser is currently playing Robotman (Cliff Steele) on HBO Max's Doom Patrol but, considering all the make-up he wears as that character and the make-up he would have to wear as Bizarro, it could still definitely work.
Imagine a live-action version of Alan Moore's Whatever Happened to the Man of Tomorrow? and The Destruction of Bizarro World, where Bizarro destroys his own world as an adult because Superman's world was destroyed as a boy. Bizarro's twisted logic sees him send his son to the centre of the planet to die first — instead of escaping as baby Kal-El did. See Bizarro Superman has never really been an all-bad kinda guy. He's more confused than anything else. So he doesn't need to be depicted as a horrifying and ugly monster.
If the DCEU is to become more lighthearted, then Brendan Fraser and Patrick Warburton would do an amazing job as Bizarro. If not, then they might need to use a CGI version of Henry Cavill to create a darker version of the character.
Still, it's nice to imagine what Bizarro and other Superman villains could or would look like in the DCEU. We'd love to see Mr. Mxyzptlk, Parasite and The Toyman in live-action Superman movies.
Tell us, do you want to see Brendan Fraser and Patrick Warburton as Bizarro in the DCEU?