Warner Bros faced a backlash from various quarters of the film industry after they shelved another one of their upcoming new releases. Coyote vs Acme was a hybrid live-action and animation feature film starring John Cena; James Gunn co-produced and co-wrote the script. The beleaguered film studio had been in financial straits, struggling with debt and cash flow for some time.
RELATED: Why Rambo & Wolverine Are the Same Person
The decisions to shelve Batgirl, Coyote vs Acme and the animated Scoob! Holiday Hunt for alleged tax write-offs have sent ripples throughout the industry. Many filmmakers and creatives have questioned WB's motives and claim the studio damaged its relationship with artists who do not want to work with a studio that cancels upcoming films on a whim, despite the hard work poured into making these movies.
Hollywood Economics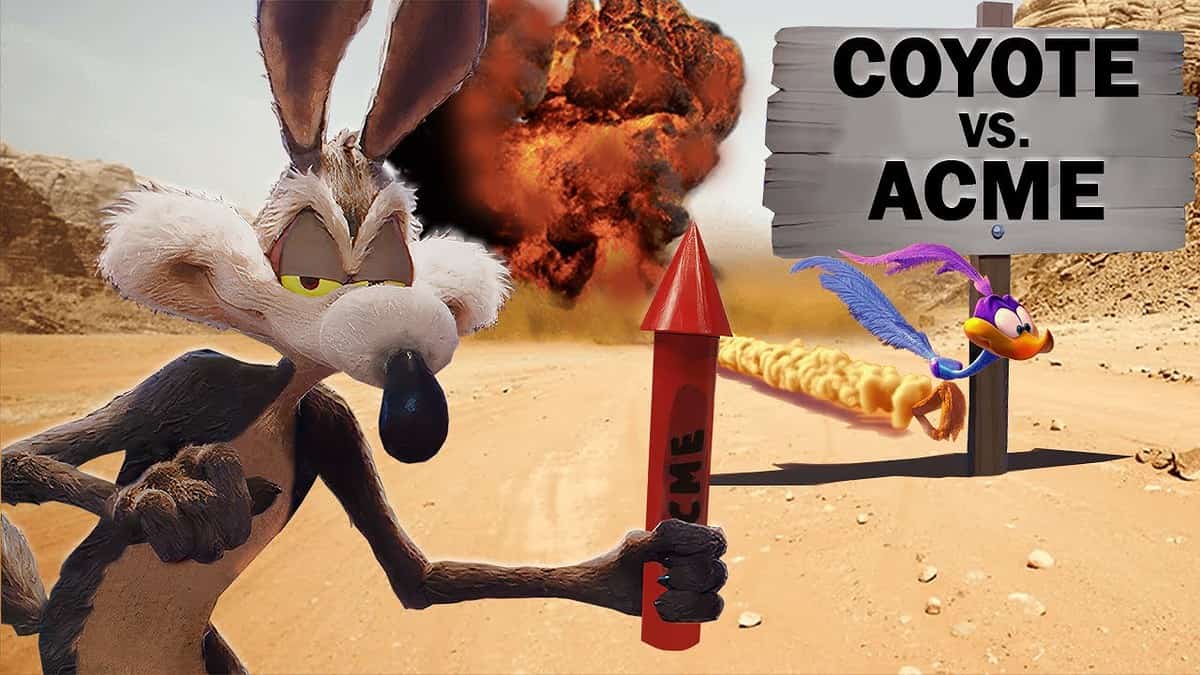 Deadline reported the shelving of Coyote vs Acme and accused Warner Bros Discovery CEO David Zaslof of 'killing movies' because of the drastic decision to bury the film. Deadline's Anthony D'Alessandro wrote that,
'Coyote vs. Acme is a completed movie with very good test scores, 14 points above the family norm. We're told that the cash-strapped Warner Bros finds that it's not worth the cost to release the film theatrically or to sell to other buyers (and there are parties who are interested for their own streaming services; we hear Amazon kicked the tires).
RELATED: "I Have An Idea For A Sequel" – Ari Aster Talks Hereditary 2
After reporting a mixed third quarter, the best means for Warner's money is a tax write-off. At one point, Coyote vs. Acme was dated for theatrical release on July 21, 2023, before getting pulled; that date was taken by Barbie, which went on to become Warner Bros' biggest hit of all-time at $1.4 billion worldwide.
Backtracking
Puck ran an exclusive report that Warner Bros Discovery has reversed their previous decision to cancel the release of Coyote vs Acme. The studio was reportedly looking for potential bidders by setting up film screenings for streamers, with Amazon a prime bidder. After the Coyote vs Acme debacle, the studio reportedly received upset phone calls from various Hollywood creatives. A storm of online backlash also pressured the studio to reverse its decision.
Batgirl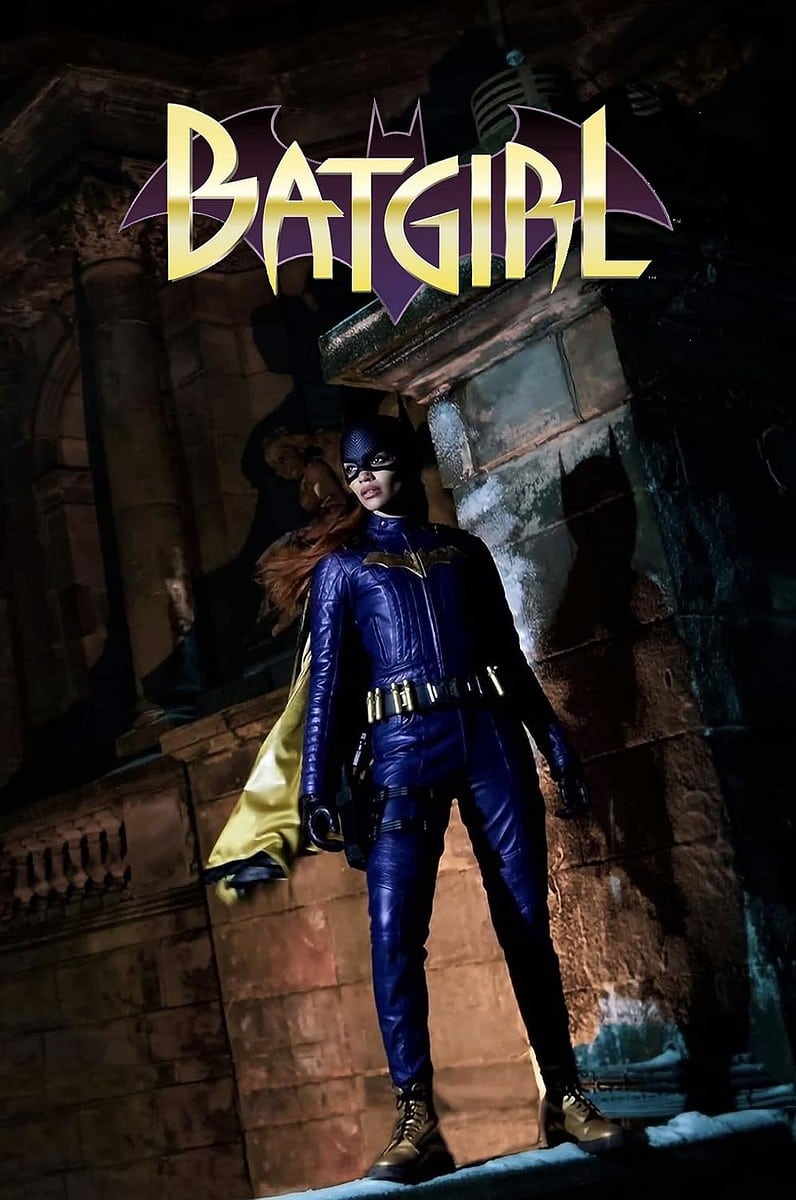 The abrupt reversal on the part of Warner Bros Discovery has ignited calls for the other two shelved films, Batgirl and Scoob! Holiday Hunt to be released as well. Last year, The Wrap quoted a spokesperson for Warner Bros who said of Batgirl's cancellation,
RELATED: 33 Strongest Anime Characters Of All Time, Ranked
"The decision to not release Batgirl reflects our leadership's strategic shift as it relates to the DC universe and HBO Max. Leslie Grace is an incredibly talented actor and this decision is not a reflection of her performance. We are incredibly grateful to the filmmakers of Batgirl and Scoob! Holiday Haunt and their respective casts and we hope to collaborate with everyone again in the near future,"
At a press conference on the Warner Bros lot, DC Studio co-CEO Peter Safran spoke to Variety and added more context for the film's cancellation, saying,
"On the Batgirl front, it's not about late in the process of the film getting cancelled. I saw the movie, and there are a lot of incredibly talented people in front of and behind the camera on that film. But that film was not releasable, and it happens sometimes.
RELATED: The One Thing Ben Affleck Hates About Matt Damon
That film was not releasable. I actually think that [president and CEO of Warner Bros. Discovery David] Zaslav and the team made a very bold and courageous decision to cancel it because it would have hurt DC. It would have hurt those people involved."
According to Warner, the films were canned because they were not good enough; while this may be true, the press also reported that Warner's financial woes also factored into the equation to cancel the films in return for a tax write-off.
The studio may have viewed the footage, found all three films as a liability, and considered them potential box-office bombs. The studio's disappointment and lack of faith in the movies may have been leveraged against Warner's financial difficulties, with the studio cutting their losses rather than accruing more debt by releasing the films as well as possibly avoiding further embarrassment after a string of bombs with Black Adam, The Flash, and Blue Beetle.
RELATED: Denzel Washington to Play Hannibal
Warner has a tough decision to make at the moment. The online chorus that spoke out against the studio forced Warner's hand. Warner relented and is offering Coyote vs Acme to potential bidders. The same voices are now calling for the release of Batgirl.
Peter Safran has said the film was not good enough for release, and the media said tax write-offs were also behind the decision to cancel the film. Should Warner backtrack and release Batgirl, or should they double down and stick to their guns while courting the wrath of Hollywood creators and Batgirl fans?
If they concede and release the film, and it turns out the film is not as good as some hoped, Warner may gain back some credibility. The current administration at Warner can ease tensions with the public and the film-making community. If the film contradicts Peter Safran's words and is good enough for release, then Warner will have egg on their face and further damage their reputation with film fans and Hollywood creators.
TL;DR
Warner Bros Discovery cancelled the upcoming live-action animated hybrid, Coyote vs Acme.
Online backlash and pushback from Hollywood filmmakers backed Warner into a corner.
The studio also cancelled Batgirl and Scoob! Holiday Hunt.
Warner quickly changed course and is releasing Coyote vs Acme to streaming platforms.
Fans are upset and asking what about Batgirl.
What do you think about Warner Bros cancelling and then allowing Coyote vs Acme to be released but not Batgirl? Please let us know in the comments.