Fans have been campaigning for Alexandra Daddario to be cast as Zatanna in a DCEU movie for years now. With the new live-action film announced, will Warner Bros. finally make it happen?
It's not easy to compete against the juggernaut that is the Marvel Cinematic Universe, and the DC Extended Universe knows that very well. While some fans might argue that the overall quality of the DCEU has been outstanding as of late (especially compared to the MCU,) there's no denying that the MCU has Warner Bros. beaten in terms of sheer scope.
The massive world of the Marvel Cinematic Universe is always expanding — and the DCEU has begun its own process of reinvention and development in response. That's why many characters who had been conspicuously missing from recent films — like Matt Reeves' version of the Riddler — are making some unexpected comebacks, and also why fans are already clamouring for their favourite overlooked characters to join DC's cinematic universe.
A character that's been notably missing so far in the DCEU is every fan's favourite magician, Zatanna. A long-standing character in the Justice League, Zatanna is the heir to a character that originates from the Golden Age of comic books, and is also an integral part of the DC comics universe in her own right, making her debut all the way back in 1964.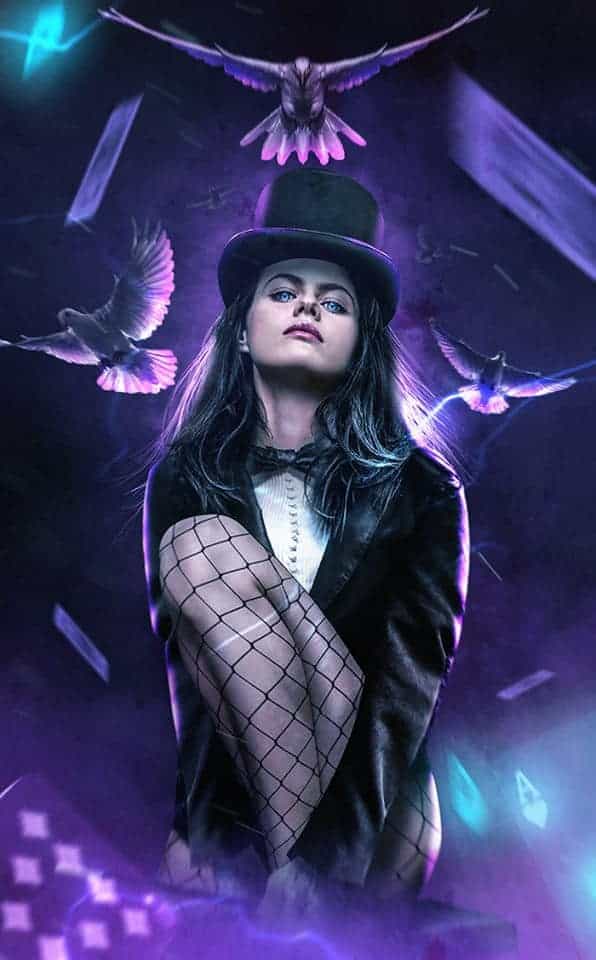 The trope of a stage magician that's also a real magician is something that only could come from the Golden Age of comics, and Zatanna's popularity within the DC fandom only makes her absence from the live-action films all the more noticeable. After all, Zatanna has long been a part of DC's animated multiverse, with some very notable appearances in the beloved Batman: The Animated Series and Justice League Unlimited cartoon shows. She's also a central protagonist in DC Superhero Girls, and it's only reasonable to hear that DC might be bringing the character to live-action sooner later than later.
If there's one name that's been making the rounds lately as to who should play Zatanna in a live-action movie, that would be Alexandra Daddario. The stunning American actress is no stranger to heroism, as she rose to popularity because of her role as Annabeth Chase in the Percy Jackson film series.
Casting Alexandra Daddario as Zatanna in the upcoming Zatanna live-action flick would no doubt be a dream come true for many DC fans. Some pictures have begun circulating online dressing Alexandra Daddario as Zatanna, showing that the actress has the perfect look for the iconic character.
There are still many questions that remain unanswered about the upcoming live-action Zatanna movie. All we know so far is that J. J. Abrams is set to produce, with the film's plot being penned by Promising Young Woman's Emerald Fennell. No cast members have been revealed so far, which sounds like good news for fans hoping that the part of Zatanna goes to Alexandra Daddario.
The film won't be the first time that a live-action version of Zatanna has appeared in mainstream DC continuity. She appeared in the final three seasons of Smallville, where she played a minor role in some episodes. In the show, the role was played by Canadian actress Serinda Swan, who would later join the cast of Marvel's Inhumans.
As we all know, the internet can be a massive decision-maker when it comes to casting lead roles. We've seen it happen before with Dwayne Johnson as Black Adam, and it seems like it might just be Alexandra Daddario's turn to become Zatanna in the DCEU's world of live-action films. After all, she looks like she was born to play the part, just as Robert Downey Jr. fit Tony Stark's character so perfectly.
Tell us, would you like to see Alexandra Daddario as Zatanna?