The Super Mario Bros. Movie stands out as a true gem among video game adaptations, garnering unanimous approval from audiences. It successfully captures everything fans could desire from a Mario film, delivering immaculate character designs that are a feast for the eyes. This remarkable achievement sets it worlds apart from the majority of video game adaptations.
RELATED: Pedro Pascal Would Be The Perfect Live-Action Mario
Getting the ball running with a billion-dollar box office run has all but confirmed that Nintendo and Illumination Entertainment are ready to get back to work as soon as possible. While we haven't gotten an official sequel announcement yet, there's no doubt that it's coming. After all, there was even a post-credits scene hinting at the arrival of Yoshi.
Jérémie Covillault Reveals More
Jérémie Covillault, the French voice actor who voices Bowser, recently let it slip that Nintendo is actually working on a Super Mario Bros. movie trilogy. This is the first time someone involved in the film has made that statement, so it's likely that he has some insider information. This format makes a lot of sense, especially because there's a tendency for animated movies to step things up with multiple sequels.
In the video, Zycario approaches Covillault with the question: "Did you expect the success of the French dub?" To which he responds, "Not at all." He continues to mention that a lot of American audiences enjoyed the French dub of the film more than the original.
When asked if there will be more The Super Mario Bros. movies, he confirms, "I know it will be a trilogy."
As for when we can expect the next two films, Covillault wasn't so sure. "I have no idea. I think they're already working on sequels because of the success of the film."
Keep in mind that studios tend to hire voice actors on a contract for multiple movies. This is a way to avoid the hassle of constant renegotiations, especially when it's cheaper for non-English dubs. It's possible that Covillault's contract stipulates at least three movies.
RELATED: The Super Mario Bros. Movie – Should Luigi's Mansion Be Next?
What Could the Sequels Be About?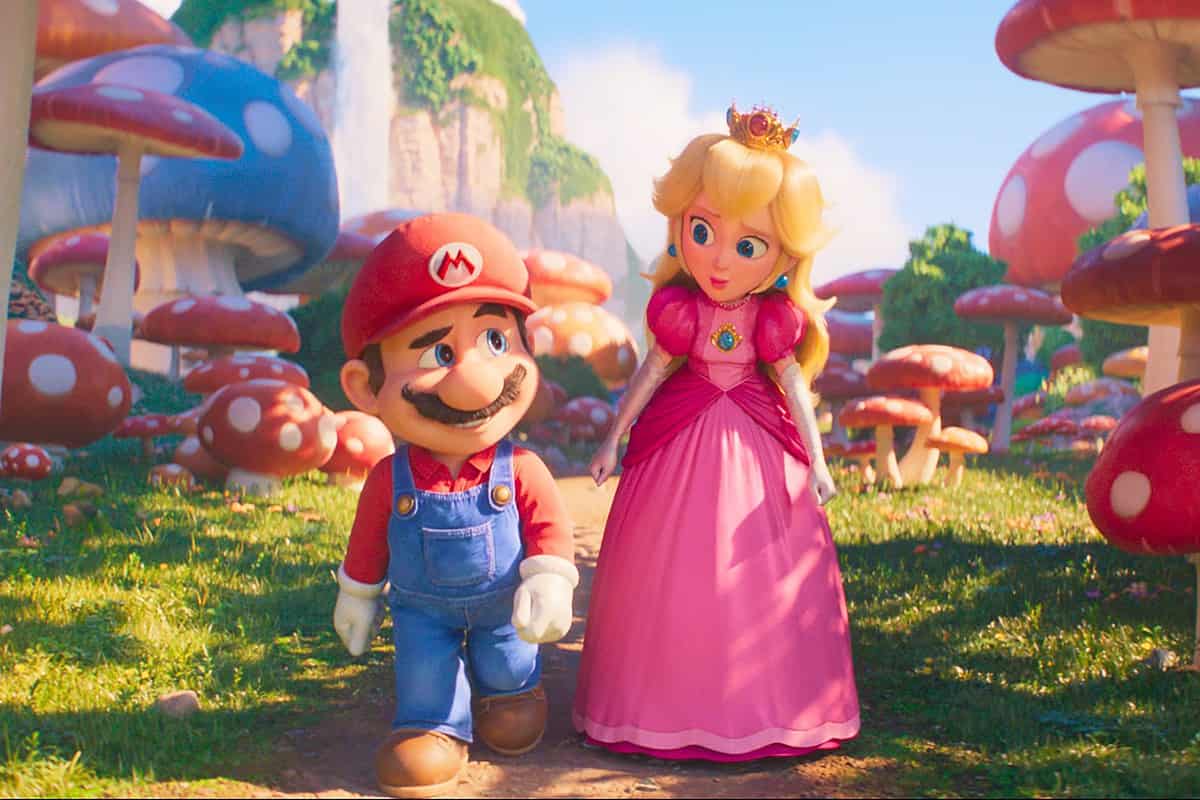 Using source material as rich as Nintendo's Super Mario, there's a lot of potential that can come from three main movies. We didn't get to spend time with a lot of iconic Mario characters like King K. Rool, The Koopalings, Princess Daisy and Rosalina.
Because it's a trilogy, they can build up Mario and Princess Peach's romance as a slow burn. With three movies, there's no need to rush things. Even though the first film never really had them confirm anything, watching their relationship develop can culminate in a finale where they are together.
More Villains in The Super Mario Bros. 2 and 3
One thing many fans have clamoured for since the Mario movie was announced, is the inclusion of Wario and Waluigi. Bowser receives a good amount of the spotlight in the first movie, but what if the second film relegates him to the background a little? Allowing Mario and Luigi's evil doppelgangers to cause a bit of mayhem. The dastardly pair are already quite popular, even outside of Mario fan circles, so these bad guys can turn up the mayhem. While Mario and Luigi begin to settle into a new life in the Mushroom Kingdom, they'll be needed once more for heroic duties against the evil duo.
With every studio focusing on generating spin-offs, the Mario animated universe is likely to expand pretty soon. An easy choice for a new film is Luigi's Mansion. Luigi gets a fair bit of screen time in The Super Mario Bros. Movie, but he truly gets his own shine when facing deadly ghosts in his own spin-off franchise from the games. Charlie Day already does a fantastic job voicing him, and fans can't wait to see what's next for his character.
RELATED: The Super Mario Bros. Movie – Should Donkey Kong Be Next?
Tell us, are you excited about The Super Mario Bros. Movie trilogy?