It's been almost five months since season 5 dropped, and Netflix has finally announced the sixth and final season of the show. Cobra Kai fans have already started discussing what they think will happen, and most believe there will be at least one major character death: Daniel or Johnny.
RELATED: 3 Cobra Kai Spin-Offs We'd Like to See
Despite the high level of violence in the show, there haven't been any major character deaths so far. Instead, we've seen a character deal with temporary paralysis, many characters beaten within an inch of their lives and one character fake their death to escape prison, but never an actual death. Fans are beginning to think that this means that Cobra Kai's final season will end devastatingly: with the death of Johnny or Daniel.
Let's look at each character's chance of death and the impact that it'll have on the show.
The Impact of Daniel LaRusso's Death
Daniel LaRusso was the original karate kid. Fans grew up watching him go from a kid who had no idea what he was doing to becoming a master of karate and winning multiple tournaments under the tutelage of Mr Miyagi. He now has a wife, two kids, and a successful business and takes time out of his life to train a troubled kid the way Mr Miyagi taught him.
While it would be sad to see him go, his death would be understandable from a narrative perspective. Daniel has successfully bonded with his kids after struggling because of the loss of his mentor. For the most part, all his story arcs have reached a good ending point.
After achieving all that he has done and passing on Mr Miyagi's training to his own students, Daniel would be reunited with his old master. Naturally, his family would be sad to see him go, but if the writers decide to kill him off, it'll be in a blaze of glory that will honour his character's past.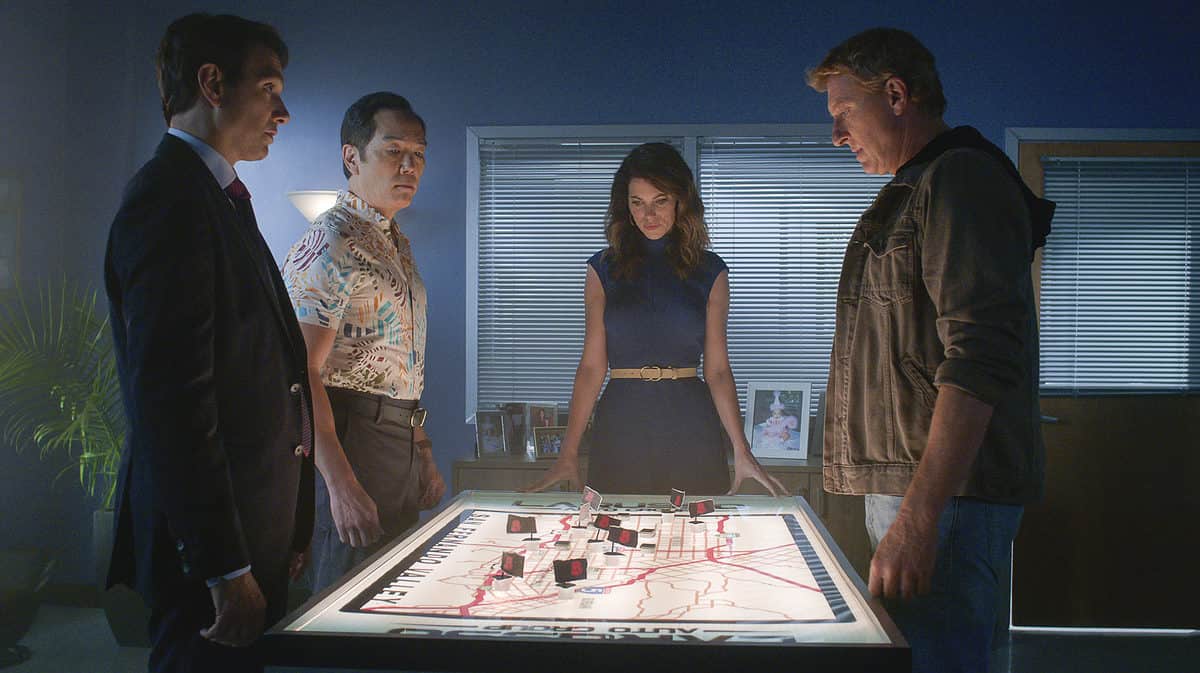 RELATED: Cobra Kai Season 6: Here's 8 Things That Have To Happen
The Impact of Johnny Lawrence's Death on the Cobra Kai Characters
Johnny Lawrence has gone from a character you hoped Daniel would destroy in a tournament to a man you felt sorry for when you saw how miserable his life became. Over the course of the show, Johnny has grown out of that misery, and his life finally seems to be going somewhere.
He's restored his relationship with his son and his son's mother, bonded with the boy he first started mentoring, and now he and his girlfriend are expecting a baby. Everything is finally going right for him.
From a writer's perspective, now would be the most devastatingly perfect time to kill off his character. Not only would it destroy the characters in Cobra Kai, but it would also be a horrible shock to the system for audiences who have been routing for Johnny to get back on his feet since the beginning.
Neither character's death would be fun for audiences to watch, these are characters some people grew up with, but one would be a lot harder to deal with than the other.
RELATED: Cobra Kai: Why We Desperately Need A Mr Miyagi Origin Spin-Off Series
Who do you think the Cobra Kai writers will kill off in Season 6, Johnny or Daniel?