With 10 years under its belt, Facebook has solidified its place among the greats in the world of Information Technology. Boasting over 1 billion users today, as a reader, you're likely familiar with the social media company. Given its recent issues that have surfaced for the past few years, it's important for users to familiarise themselves with Facebook beyond the posts you're heavily encouraged to interact with.
Additionally, there are some cool perks you can begin to take advantage of, boosting your Facebook experience to an even more pleasant level.
1. Find out who's been snooping
Has your detective radar been bugging you recently? Feeling sceptical about the safety of your account? Well, you can scratch that itch on Facebook through a conveniently tucked away feature within the settings menu. Simply navigate to Settings > Security and Login > When You're Logged In. In this area, all the devices logged into your Facebook account, alongside their locations will be revealed to you.
If you find any that seems fishy, you can log out the individual to disable their access to your account. This feature also allows you to see all logins across a variety of platforms such as on the Facebook App, browser version, messenger app etc. To log them out, click on the three dots > Log Out. This is especially helpful in moments where you used a friend's device to quickly gain access to your account, and you forget to log out.
2. Restrict who can view your posts
On Facebook, it's possible to control who sees your posts. Yes, even down to the people you have added as friends. There can even be specific people you can restrict. The best part about this feature is the fact that it can be used without blocking a user. Thereby sparing any hard feelings that may build up from being blocked. However, sometimes, certain people are too troublesome to have viewing and judging every. Single. Post.
To use this feature, head over to the profile of the friend you'd like to restrict. Click on the three dots > Friends if you're on mobile. Select Edit Friends List > Restricted. After this, your friend will no longer have access to your post except its public. To refresh your memory, you can always check who you've placed on this list by clicking on Restricted in your bookmarks.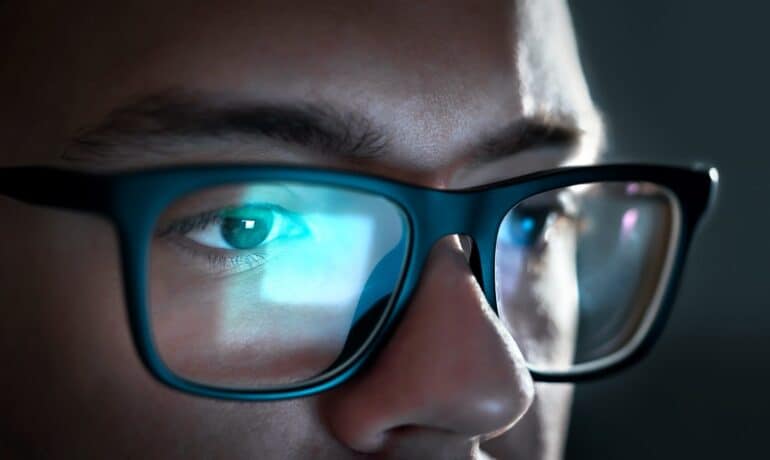 3. Find out how much time you spend on Facebook
Have you recently found yourself getting bothered by how much time you spend on Facebook? If so, this feature will help to put a number to your time spent, giving you the chance to take actionable steps to reduce it.
In the mobile app, tap on the Hamburger menu > Settings & Privacy > Your Time on Facebook. After this, you can view a bar chart under See Time which will display how many minutes you've spent on Facebook every day for the past week. Additionally, swiping left allows you to view your data on Daytime vs. Nighttime usage, including a total number of visits.
Furthermore, under Manage Your Time, there's an option to set a Daily Time Reminder which is especially great for notifying you when you've spent a lot of time on the app.
4. Download a copy of all your Facebook data
Sure, Facebook might have a lot of your data, but there's still a way to access everything Facebook knows about you. Yes, every post, image, video, message, chat conversation and interaction is recorded within the Facebook database. There are even things you don't consider, that they have your information for. To access all this, go to Settings > Your Facebook Information > Download Your Information.
Here, all you'll have to do is specify what time frame you'd like to see, and the format the data should come in. Once this is done, select Create File. Here, depending on how often you've saved stuff on your account, you'll find that it might take a while for Facebook to compile the information.
5. Customise your Ad preferences on Facebook
Although Facebook's business model is based on supplying marketers with precise information on its users' interests, you have the power to manage your ad experience. Navigate to Settings > Ads. The first tab is Advertisers, which begins with Ads that have appeared on your feed recently, and you can choose to hide those ads one by one, or hide all of them. When you go to Ad Topics, you'll see a few ads that are tailored to you. To reduce the occurrence of this, click See Fewer, but you can't actually turn them off.
6. Save some posts for later
It's nearly hard to go back and retrieve something you skipped over during a recent browsing session on Facebook. Save that tasty-looking dish or informative article for later. Tap the ellipsis menu in the upper right corner of any article and then choose Save link from the drop-down menu. The URL will be saved to your Saved folder as a result of this action. What happened to your Saved folder? You won't notice it unless you save anything. Then, on the desktop, a small purple Saved ribbon appears in your left-hand favourites bar; on mobile, hit the hamburger menu. Saved posts do not expire, however, they may be removed if the original poster deletes them.
7. Stop getting Facebook birthday notifications
Every morning, Facebook will notify you who among your friends is celebrating the day they were born. This is cool and all, but if you despise it, as well as birthdays in general, turn off the alerts. Navigate to Notifications > Settings. Many things may be disabled here, such as highlights of what you did on that day in the past, activities of your closest friends, the creation of new local Pages, and so on. However, there is an option to turn off the birthdays not far down the page. You can always keep up with the birthdays of your closest friends.