Why aren't there more games like Shadow of the Colossus? You could say that it's a difficult formula to replicate, but already, there are a few games that have done it successfully – the beautifully hand-drawn Jotun and rather challenging Titan Souls to name but a few. We can't forget about the highly anticipated Praey for the Gods, either. Iron Galaxy's Extinction was definitely aiming for something similar, sort of, and could have been great had it stuck the landing, but unfortunately, it's fallen a little flat.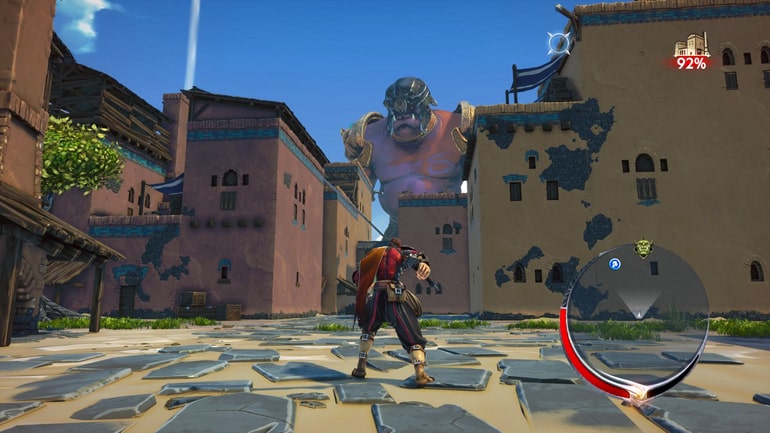 To the game's credit, Extinction does recreate the exhilarating feeling you get from facing down larger-than-life bosses – in the case of Extinction, colossal (150-feet tall) ogres determined to pulverise everything in their path. The problem isn't with the idea but the execution, and I mean that quite literally. Killing giant ogres can be a fun experience, the first couple times, but then it starts to feel a little samey.
Killing giant ogres can be a fun experience… but then it starts to feel a little samey.
The marketing blurb's promise of "innumerable battle scenarios" doesn't really hold up. It quickly becomes clear that each scenario involves some combination of rescuing citizens from impending doom, protecting watchtowers and ultimately defeating the ogre – ogres in some cases. Smaller ogres offer additional obstacles to overcome, and your character is capable of some seriously impressive traversal abilities, but that's about it really.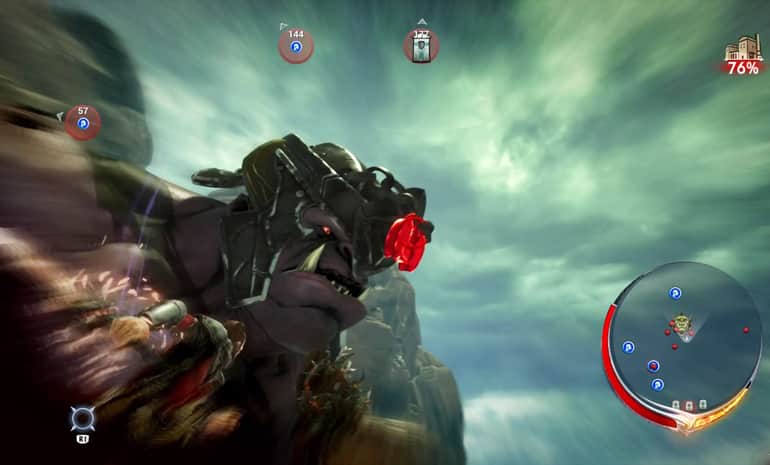 Don't get me wrong, you will be using every traversal tool at your disposal to, ahem, dispose of the ogres, but even with the imperfect controls, the ogres don't pose much of a challenge. Just attack the clearly telegraphed weak points, rinse and repeat. It's unfortunate that Extinction doesn't offer much in the way of enemy variety, which wouldn't be such a problem if each ogre presented the player with unique challenges, attack patterns, behaviours and abilities, but they're all much of a muchness.
Extinction will test your patience from time-to-time, either because villager or ogre AI has decided to act dim-witted or irrationally, or because you'll be killed by some cheap attack that occurred off-screen. But, that's not exactly the challenge I'm looking for in a game.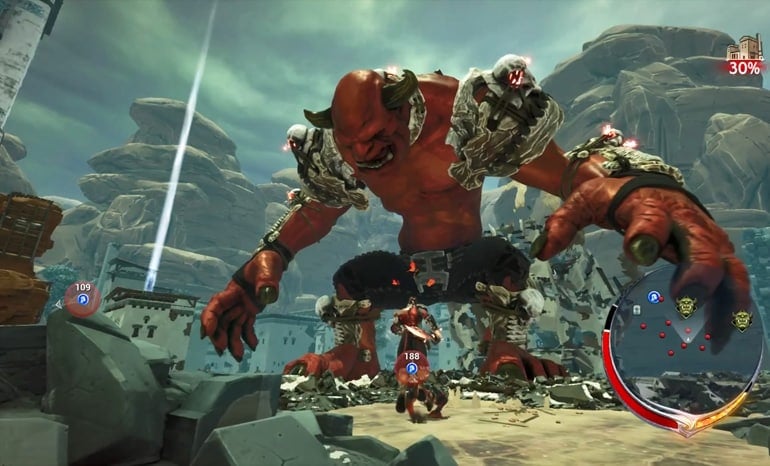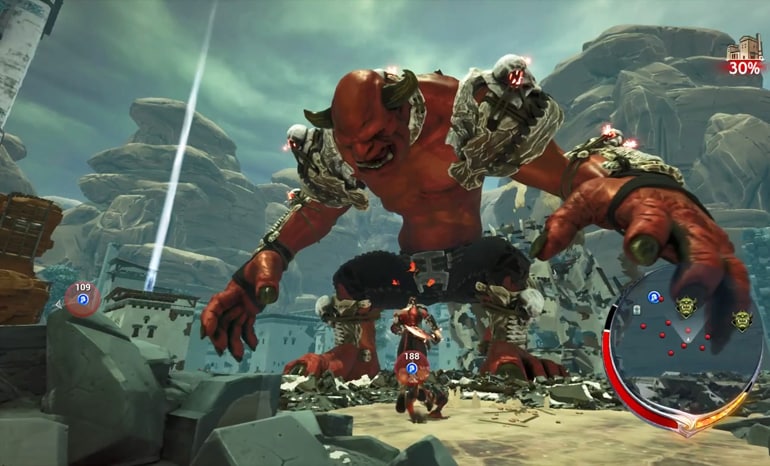 You may have noticed that I haven't really discussed Extinction's protagonist, but that's because the character you play, Avil – the last of the sentinels, doesn't inject enough personality to keep me invested. Neither does his companion, Xandra, whose main purpose seems to be exposition, either narrated to you as you play or during the game's multiple cutscenes. Her contribution during gameplay doesn't feel as impactful as I would have liked either.
Extinction's protagonist…doesn't inject enough personality to keep me invested.
Outside of the main campaign, Extinction offers a few additional modes, and if you find yourself enjoying the campaign, I'd highly recommend them. If it didn't keep you enthralled, however, then the additional modes (which offer much of the same) won't do it for you either.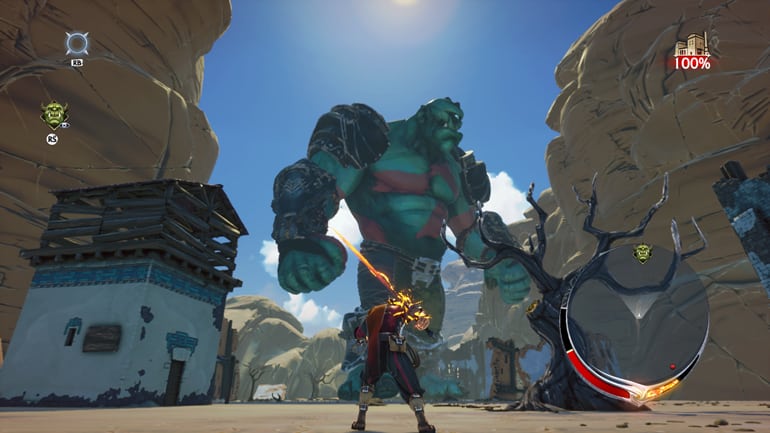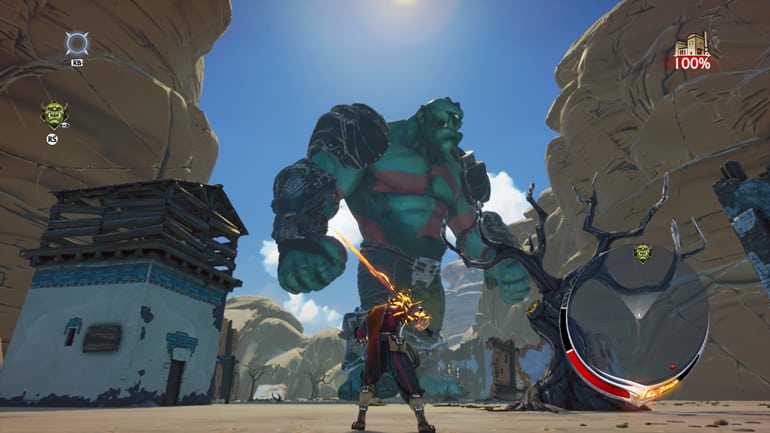 I really wanted to like Extinction. It's a colourful adventure that tries really hard to impress, and throughout its development, the developers seemed very enthusiastic. But, that's hardly enough to justify the asking price. In my honest recommendation, play Titan Soul and Jotun instead. They're cheaper, prettier, more enjoyable games.