Because of his iconic style, many of Tim Burton's films, whether live-action or stop-motion, could easily be from the same universe. His 1988 horror-comedy Beetlejuice introduced the Maitlands, a pair of ghosts tasked to haunt their home for 125 years, and the Deetz, the family who bought their house after their death.
RELATED: Casting Tim Burton's Addams Family TV Show
Adam Maitland spent much of his life working on a giant model town in the home of his attic. r/Phyllis_Dick suspected that Edward Scissorhands, The Nightmare Before Christmas and Sleepy Hollow all took place in models that Maitland had built and connected to a different member of the Deetz family, specifically, "the family member that appears in each corresponding film."
They believed this would explain why each film seems so isolated from the outside world.
The Deetz Family and Their Models
Lydia Deets – Edward Scissorhands
Lydia Deets, the gothic daughter of Charles Deetz, is played by Winona Ryder, who also played Kim in Edward Scissorhands. She is a sweet girl who feels isolated from the world and feels like she is unseen. She has a dark sense of humour and quickly befriends the Maitlands, who she can see even though she is alive, though she has an easy explanation for that, "Well, I read through that Handbook For The Recently Deceased. It says, 'Live people ignore the strange and unusual.' I myself am… strange and unusual."
Given that Adam and Barbara Maitland quickly take on active parental roles in Lydia's life after meeting her, it makes sense that Adam would want to build her a little model town that she can put her own spin on. r/Phyllis_Dick imagined that Adam created a relatively simplistic town model for Lydia, not unlike his model in the attic and that the "hedge sculptures Edwards makes are just regular items from around the house, painted green."
Adam left Lydia responsible for creating the people and story for her model. Given her young age and that this is her first time world-building, most people in Lydia's town are regular suburban families.
Then she created Edward, "a representation of what she thought Beetlejuice was: a dark, sad character that wanted to connect with the outside world." She then uses her creation to tell a tragic beauty and the best story that left the best alone with nothing but the memory of his beauty.
Edward Scissorhands easily reflects her kindness towards isolated things, her brilliant sense of humour and the idea that not all dark things are evil. Sometimes they're just misunderstood.
RELATED: Beetlejuice 2 Might Have Missed the Boat Already
Delia Deetz – The Nightmare Before Christmas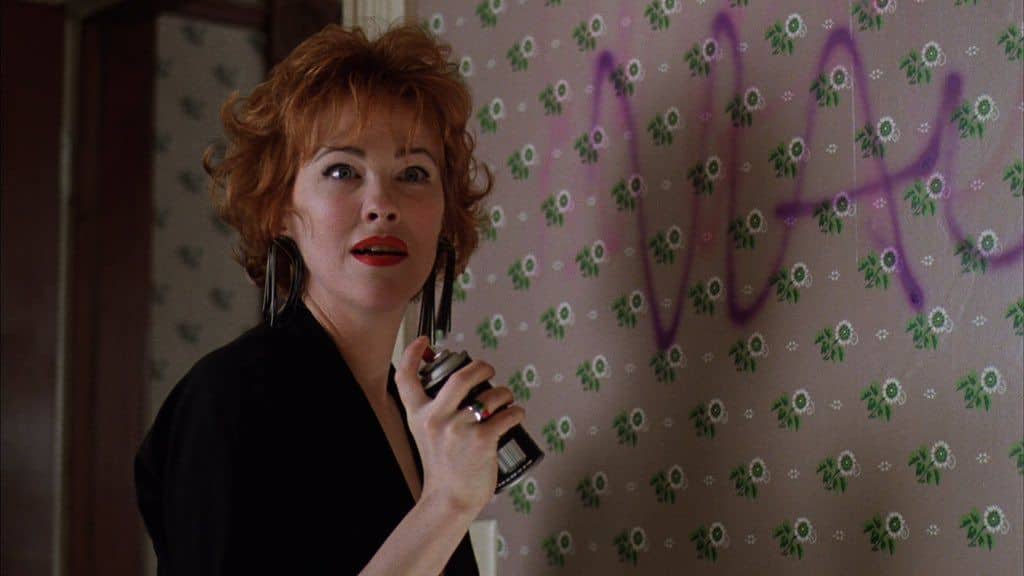 Delia Deetz is the stepmother of Lydia Deetz and wife to Charles Deets. She is an overly dramatic person who dreams of being a modern artist and is portrayed by Catherine O'Hara, who voices Sally in The Nightmare Before Christmas. r/Phyllis_Dick imagined that Adam created a rather different model to the one he became used to making, one that looked strikingly similar to Delia's art style and worked hard to keep up with her.
Delia used repurposed Halloween and Christmas decorations for certain set pieces and the population of Halloween Town. Delia also took inspiration from Beetle Juice for her main character, Jack Skellington, giving the lanky character a striped suit and a skull for a head, which could be seen on Beetlejuice's carousel hat during the wedding.
Jack's wanting more than what he had in the confines of his world and "Sally being Dr Finkelstein's prisoner " reflect the trapped feelings Delia felt upon moving into the new house with Charles and Lydia.
The end of the film sees Jack's love for Halloween reignited. However, his settling back into the way things were and professing his love for Sally could be a reflection of Delia learning to be content with her life and the house she agrees to share with the Maitlands.
Jack's original dream is somewhat fulfilled through Santa bringing snowfall to Halloween town, which acts as a reflection of how Delia's experience with Beetlejuice inspires her to create a sculpture that is far more intricate than anything she made before, which she uses to prank her husband, showing that she has developed a sense of humour.
r/smcarre added, "Christmas Town could have also been an elaborate Christmas decoration and the town where Jack goes to deliver presents could be another generic model nearby".
RELATED: Why Does Tim Burton Get All Credit For The Nightmare Before Christmas?
Sleepy Hollow – Charles Deetz
Charles Deetz is the husband and father of Delia and Lydia, respectively. However, he is more than happy to relax and clip away at coupons while being unable to resist continuing with his real estate career. He is portrayed by Jeffrey Jones, who plays Reverend Steenwyck in Sleep Hollow.
r/Phyllis_Dick imagined that during their time living together, Charles and Adam had bonded over their love of literature and shared many discussions on the topic in the study. These discussions lead to the discovery of a mutual admiration for the Legend of Sleepy Hollow, which is bound to be somewhere in the vast collection of books.
Charles decides to take a back seat, giving Adam more control over this model, and it's quickly easy to see the influence Delia has on the design of the model. Not wanting to play a foreground character but still wanting to be of importance, Charlies casts himself as Reverend Steenwyck, a man with authority in the community of Sleepy Hollow.
Those who read the theory loved the idea of three of Tim Burton's most beloved creations taking place inside his most enjoyable one.
RELATED: Is Disney's 1949 Sleepy Hollow Better Than Tim Burton's?
TL;DR
A Tim Burton fan suggested that Edward Scissorhands, The Nightmare Before Christmas and Sleepy Hollow all took place in models created by Adam Maitland.
A member of the Deetz family inspired each model.
Other fans loved the idea of using the different actors to link some of Tim Burton's most beloved creations.
What do you think of Edward Scissorhands, The Nightmare Before Christmas and Sleepy Hollow taking place in Adam Maitland's models?