More fans of classic RPG games are discovering its online version: the MMORPG. It stands for "massively multiplayer online role-playing game". Like in the old pen-and-paper version, in MMORPG adventures, players can impersonate various characters and races, fight monsters and demons, and explore new worlds. A few years ago, what was only up to imagination now counts on top-notch graphics, sounds, and gameplay. However, if you're completely new to this world, there are better games than others for you to start your adventures. This article is about those games: MMORPG for beginners.
Well-Travelled Roads
There weren't more than a handful of MMORPGs in the early 2000s, and they were as rudimentary as you can think, graphic-wise. Nowadays, there are countless options for fans and professional competitions.
It's possible to play MMORPGs in online casinos, where it shares space with slots, roulette, and other table games like poker and blackjack. It's also commonly found in sportsbooks and other real or fantasy sports.
The first decision a first-timer must make is about the game's genre. There are only too many genres to choose from these days. The most popular ones include post-apocalyptics, sci-fi, Japanese RPG, and fantasy games, the last one the most popular still.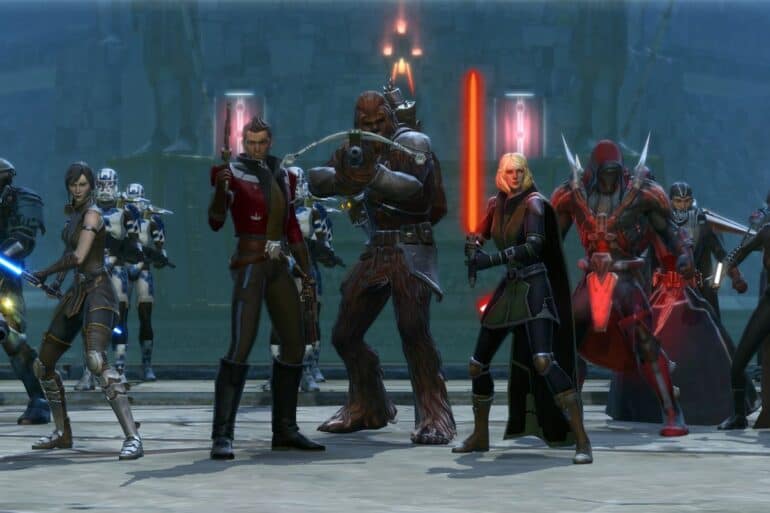 Top 5 Adventures for MMORPG Beginners
Put a cloak on, grab your armour, weapons, and amulets together because it's time to head to your first adventure! In which world would you like to become a fearsome hero?
World of Warcraft
One of the most popular MMORPGs in the market, WoW was released in 2004 and shows no signs of ageing. Due to its age and importance, WoW has set the standards for most of the games we see today. Gamers can thank it for combat-optimised toolbars, Dungeon Finders, and a thriving Auction House.
Final Fantasy 14
The Final Fantasy franchise is an even older one. It dates back to the arcade video games of the late 80s. Players who have been following the franchise's evolution from the old NES to PS5 will feel at home in this RPG version. It keeps its tradition of engaging and intricate storylines and brings back the early games' Classes and Jobs.
Guild Wars 2
Guild Wars 2 is the sequel of ArenaNet's great success. Unlike other examples in this list, there are many paid features in this game. In this game, players must fight the Elder Dragons, as Destiny's Edge is back to the world of Tyria.
The Elder Scrolls
The Elder Scrolls is another video game classic that has made it to the MMORPG world. Fans of its classic version will adapt seamlessly to the MMO one. Players can build their characters according to Class, Race, and skills.
Star Wars – The Old Republic
Star Wars fans: that's your chance to become a Jedi Knight, Sith Lord, or a Smuggler in this cinematic RPG. Characters and storylines follow those of the movies, and even some Easter eggs were included in the game. This a perfect MMORPG game for beginners.
Conclusion
Those who aren't used to RPG dynamics, but have tried a few video game classics, can find a foothold in the games listed above. They keep most of the gameplay and storylines of their original versions. Also, they're familiar enough for MMORPG beginners to start already with a knack for the game.
What other MMORPG would you recommend for beginners?