In the last few years, escape rooms have become quite popular. It's only natural then that there would be a board game to cash in on the trend. Introducing EXIT: The Game.
So what is an escape room?
These are rooms filled with environmental puzzles that players have to solve using clues provided and hidden in the same room. The overarching goal usually is to escape the room, hence the name.
With EXIT, husband and wife Inka and Markus Brand have taken this concept and condensed it into one small box. But does it offer the same experience?
I'll be taking a look at three of the games in the series: The Cemetery of the Knight, The Mysterious Museum and The Sinister Mansion.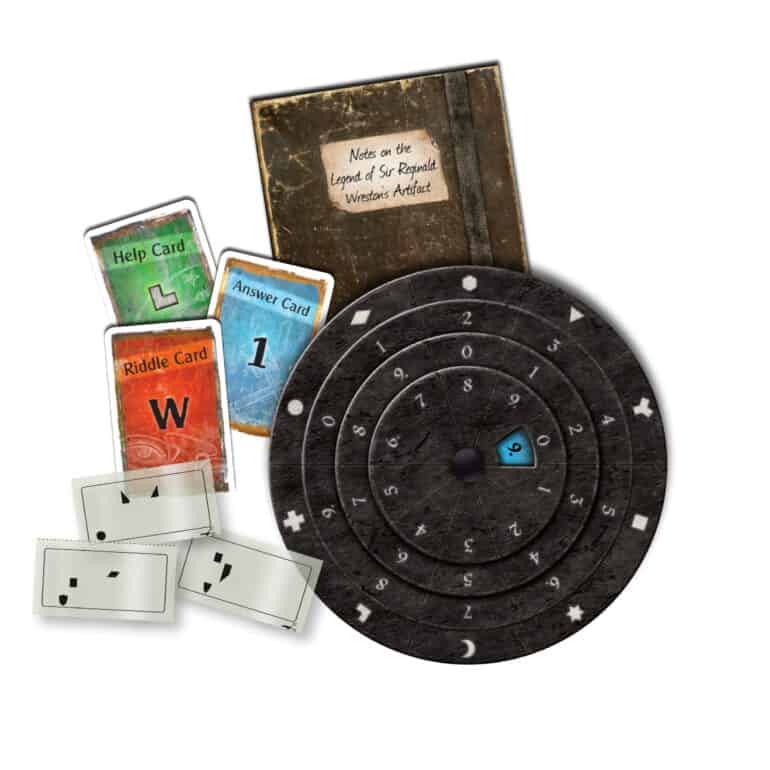 What's in the box?
Each small box comes filled with the prerequisite guide that tells you how to set up the game.
Seeing as each box contains a separate mystery to solve, these components vary quite a bit. There are dials, rope, transparent pieces of plastic and a whole range of items in each box designed to perplex and enthral the player.
The quality of these components does vary too, with the cards being made of a nice thick quality stock while some of the other items can feel a bit flimsy. Having said this, it is important to note that you might be asked to cut up some of the components (yep, you read correctly) in order to solve a specific puzzle.
Overall, the EXIT: The Game contents do suck you into the world they are trying to create and the narrative does make solving the puzzles more enjoyable. Of course, if you suck at puzzle solving (like I tend to do) each game does come with help cards to make things a tad easier on novice puzzle solvers.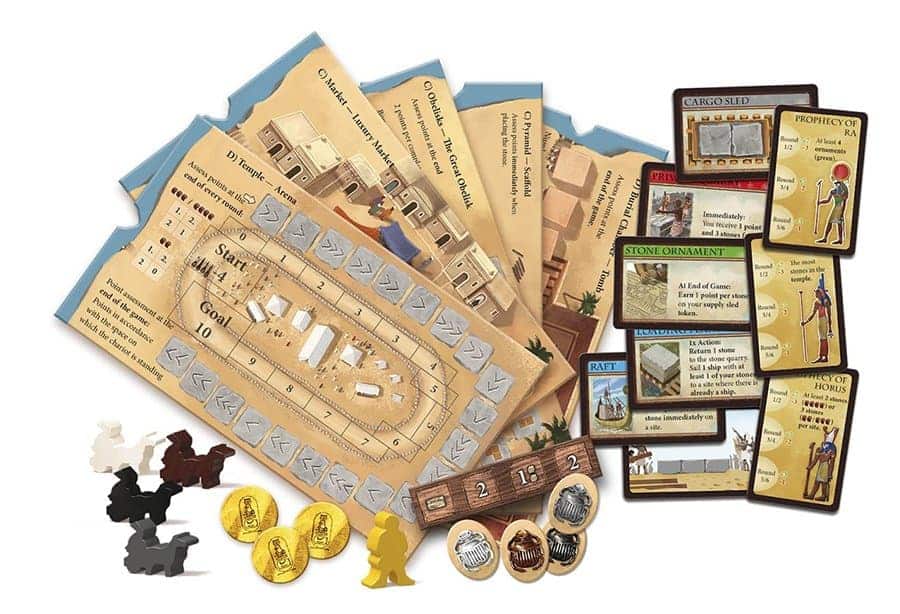 How do you play it?
Each Exit: The Game box contains a separate mystery waiting to be solved.
In The Sinister Mansion, players are invited to be guests at a mansion. As soon as you arrive things take a turn for the macabre. Can you escape before it is too late?
The Cemetery of the Knight has you and your friends trying to find a mysterious relic.
The Mysterious Museum tasks you to help solve its peculiar puzzles as you head off on an unforgettable journey.
All three of the games have their own unique rules, components and puzzles that need solving. It sounds easier than it is and we did find ourselves grabbing a help card on a few occasions.
As mentioned, unlike many board and card games out there, the game might require you to cut or even destroy a component in order to get the next clue. It's difficult to say more beyond this for fear of spoiling too much but, once you've finished each game, you can see how well you did by how quickly you solved the riddles and how many help cards you used. It is great to have this as a benchmark of how smart you and your team were.
What did we think of Exit: The Game?
All three games did a great job of making us feel invested in the adventure we were on. The variety of puzzles we had to solve helped keep things fresh from one game to another, making it possible to play more than once during our gaming evening. The puzzles are not too obscure but do take some thinking to complete.
A great addition is that each box indicates the game's difficulty level. This allows you to decide just how much you feel like wrecking your brain.
Although the Exit: The Game series does bring across the same, albeit more condensed, experience one would get taking part in an escape room, it is by no means perfect. The biggest issue is also one of the series' biggest strengths. Seeing as you'll be cutting and destroying some of the components, it means that each game can in effect only be played once.
Keeping this in mind, the games offer enough bang for your buck and gave us a unique experience that many of the other board games in our collection could not.
The game also doesn't work as well with more players, and we found that two (at most three) was the sweet spot as it gives all the players the opportunity to get involved.
For more information on Exit: The Game, visit solarpop.co.za. The games retails for around R200 – R300 locally.
The Review
Exit: The Game
These are really fun games for the whole family. While they can only really be played once, they are still worth purchasing. Highly recommended!
PROS
Escape room in your pocket
Variety of interesting components
CONS
Each game in the series can only be played once
Review Breakdown
Gameplay

0%

Components

0%

Complexity vs. Depth

0%

Theme

0%