With the release of Morbius inching ever closer, it feels like we now know less than we did a year ago when Sony released the first trailer for their newest superhero movie. Considering that the movie is set to be a new entry into Sony's own version of the MCU, fans are still wondering what role will this film play in the Sony-Marvel universe post Spider-Man: No Way Home and pre Doctor Strange in the Multiverse of Madness.
The film's official synopsis reads: Dangerously ill with a rare blood disease, and determined to save others suffering his same fate, Dr. Morbius (who won the Nobel Prize for outstanding achievement in biochemistry) attempts a desperate gamble. What at first appears to be a radical success soon reveals itself to be a remedy potentially worse than the disease. Will good override evil – or will Morbius succumb to his mysterious new urges? Academy Award winner Jared Leto transforms into the enigmatic antihero Michael Morbius.
There are some central elements of Morbius' mythos that have been confirmed to be appearing in the film, and yet, there are some other elements that will still be most definitely absent from an origin story like this one. Before we dig into the few details we have about the Morbius film, let's take a look at what we know about the character itself — and what elements of the comics have been confirmed by the movie's trailers (which seemingly connects the film to three Spider-Man timelines, which includes The Amazing Spider-Man movies and the original Tobey Maguire movies).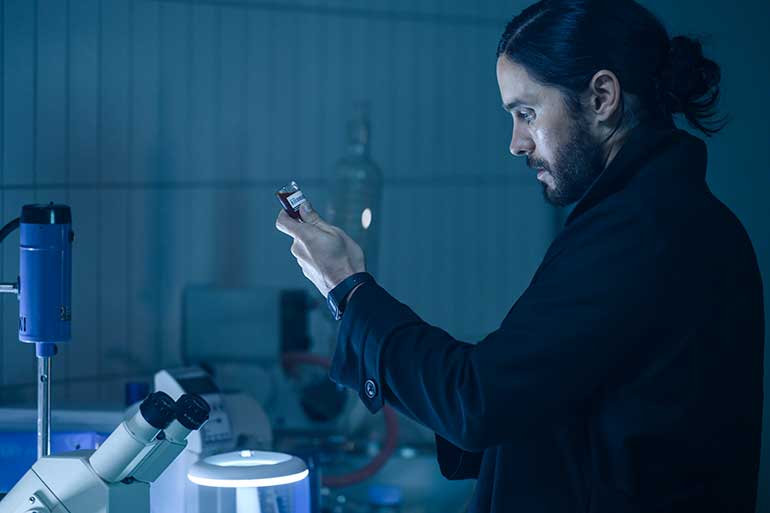 Who Is Morbius?
Unlike Dracula or some other creatures of the night of classical literature, Morbius The Living Vampire (created by Roy Thomas and Gil Kane) is a man-made entity. As the previous trailer shows, the creature is the result of a science experiment gone wrong, as Dr. Michael Morbius tried to cure himself of a rare blood disorder.
Originally planned as a Spider-Man villain, Morbius has since transcended his status as a common baddie for Peter Parker and turned into a more complicated character with standalone stories to tell. It's safe to say that Morbius has never been on the same level of popularity as Iron Man or the Hulk, but that doesn't mean that the Living Vampire doesn't have its legions of fans, being in the same circles as the Ghost Rider and Moon Knight.
As we know, the role of Michael Morbius will be played by Jared Leto. This is not the first time Leto has been associated with a superhero project, either. The actor played a highly controversial version of the Joker in 2016's Suicide Squad, reprising the role in some of the extra scenes filmed for Zack Snyder's Justice League. Now, Leto is making the jump from the DCEU to the Marvel Cinematic Universe, or at the very least, to the realm of movies based on Marvel franchises.
And even though we know that Sony and Disney have a complicated deal that only allows some parts of the Sony-Marvel universe to cross paths with the MCU, we can expect the Marvel film to at least allow him to at least cross paths with Michael Keaton's Vulture, Venom (Morbius director Daniel Espinosa might have dropped a big hint regarding the character's cameo), The Daily Bugle's J. Jonah Jameson (J.K. Simmons), Loxias Crown, and maybe even one of the Spider-Men. There's also the possibility that the upcoming superhero movie introduces us to new bad guys like Kraven the Hunter, Black Cat, or even Alessandro Nivola's mysterious villainous MCU character.
Thanks to the vampire bat DNA, Morbius' powers include genius-level intellect, superhuman strength, speed, senses, durability, flight Hypnotism and accelerated healing.
Watch The New Morbius Trailer Below
Friend Or Foe?
Seeing someone like Morbius, it would be obvious to think of the Marvel Comics character as a villain right away. However, if we have learned anything from Marvel films outside the MCU, is that they love their anti-heroes.
Movies like Deadpool and Venom had reluctant hero characters as their leads — characters perpetually questioning their motives and how do they fit into a society that won't understand them. Morbius fits the bill of "misunderstood character" to a T, so it seems clear that that might be one of the pivotal themes of the upcoming film.
Information about the actual plot of the movie has been elusive. The only thing we know for sure so far is that the film seems to be using more or less the same origins story for Morbius as in the comics. We also know that Matt Smith (Doctor Who's Eleventh Doctor) will be playing the role of Milo, who is a friend of Morbius that suffers from the same blood disease.
In the past, we've seen superhero origin stories where the bad guy is some sort of "evil version" of the main character. Black Panther had Killmonger, Ant-Man had the Yellowjacket, and Iron Man faced off against the Iron Monger in the first movie. Following this tradition, it would seem like Milo could be shaping up to be one of the film's main antagonists.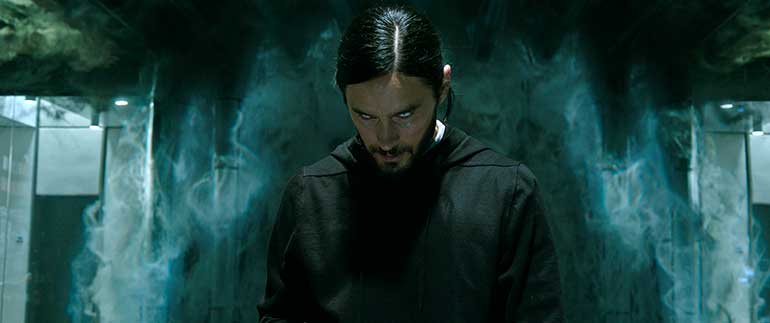 Where In The Multiverse Does Morbius Take Place?
That's a tricky question. Early in 2018, Sony revealed that Venom was set to be the starting point of a whole new cinematic universe based on Spider-Man characters. So far, the only new characters that have emerged from this new deal have been Venom and Carnage, with Morbius set to be the latest player in this new " Spidey villains" cinematic universe.
Further proof that this movie forms part of the new franchise of Spider-Man villains can be found in the movie's cast, as Michael Keaton's Adrian Toomes (aka Vulture) has been confirmed to be in the film. This would be the first time we'll get to see Toomes since 2017's Spider-Man: Homecoming. Coincidentally, that film's after-credits scene also teased some more iconic Spidey villains we might get to see in the future, like Michael Mando's Scorpion.
Morbius' inclusion in this new "pocket universe" of villains might come as a slight disappointment for fans of what a shared Sony/Disney MCU might look like. It's a bit improbable (at least right now) that we'll get to see Morbius crossing paths with Spider-Man.
The good news is that, since we know that Adrian Toomes is in this movie, that might mean that Morbius is living in the main MCU/Spider-Man universe, and not in the one inhabited by Tom Hardy's Venom. After all, the after-credits scenes in both the second Venom movie and No Way Home made it clear that Venom doesn't live in the same universe as Spider-Man, but Adrian Toomes does for sure.
Some fans have also noticed that the final trailer for the film contains some rather discreet easter eggs that seem to reference both the mainline Spider-Man universe and the Venom one. In the immortal words of Deadpool, "these timelines can get so confusing."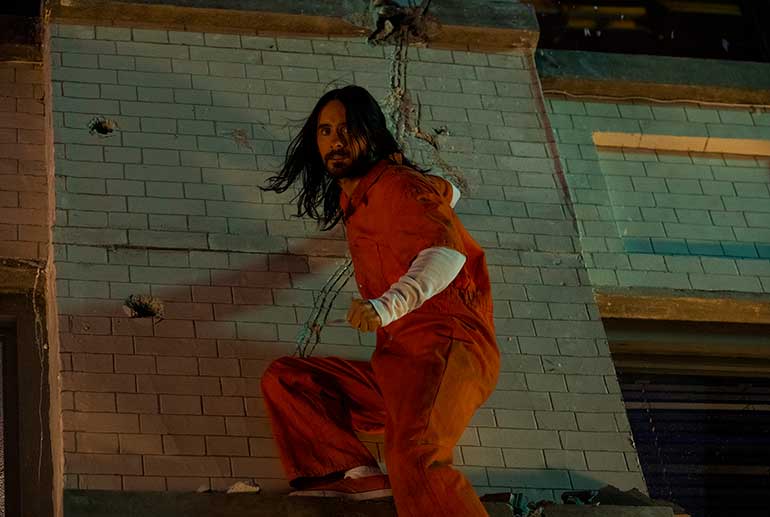 Cast And Reshoots
Morbius reportedly finished shooting all the way back in 2019. That leaves us with three years worth of Marvel content that the movie will be missing, so it would be safe to think that, at the very least, some scenes had to be reshot to retcon some elements of the plot and tie it to the current status of the MCU post-No Way Home.
The COVID pandemic was to blame for most of the film's delays, and it seems like the producers (which includes Avi Arad and Matt Tolmach) have ultimately set April 1st, 2022 as the date when Morbius will finally hit theatres. If there are no further setbacks, this would be the first movie set in the Sony/Marvel universe since Venom: Let There Be Carnage, and the first one since No Way Home caused the Multiverse to temporarily converge.
The good news is that the filmmakers behind the film have had plenty of time to polish the film. They've brought in some of the best in the industry to ensure quality. In fact, Sony's Morbius uses the same VFX tech as Avengers: Endgame did for Thanos, according to VFX supervisor Matthew E. Butler.
Aside from Jared Leto, Matt Smith, and Michael Keaton, Morbius counts with the acting talents of Adria Arjona as Martine Bancroft, Morbius' fiancée. Actor Jared Harris is also set to appear as Morbius' mentor, and Tyrese Gibson will play Simon Stroud: an FBI agent armed with a bionic arm that hunts Morbius. Interestingly, Gibson signed a three-picture deal when he accepted the role, which means that the character we'll see in Morbius will eventually appear in other Sony/Marvel movies.
As for Morbius' immediate future after the first movie, both Jared Leto and Kevin Feige have voiced their interest in seeing Leto's character (Dr. Morbius) in a big screen movie with Mahershala Ali's Blade, which would be the second major collaboration between Sony and the larger MCU. The two have a long's history in comic books, so it will be great to see them together on-screen.
The rest of the cast includes Al Madrigal as Alberto Rodriguez (an FBI agent hunting Morbius), Corey Johnson, and Michael Keaton reprises his role as Adrian Toomes / Vulture. But don't be surprised if we get a glimpse of Tom Holland's Spider-Man (or some version of Spider-Man) too. When asked if fans can expect to see the vampire face off against the iconic Spider-Man in the upcoming film, Morbius star Jared Leto smiled and said that "[he'd] love to get in the ring with Spider-Man." Like Disney's MCU, anything is possible in Sony's universe right now.
Morbius Opens In Cinemas April 1.