Do you dream of Nicolas Cage? Well, in his newest film, Dream Scenario, this is precisely what happens to unsuspecting people worldwide.
RELATED: Why Wes Anderson Could Direct a New Charlie and the Chocolate Factory Movie
In the upcoming A24 film, Cage stars as Paul Matthews, a regular family man and academic who, overnight, becomes the star of millions of people's dreams. Suddenly, his life, together with his wife Janet and his young daughters, is thrown into chaos as they begin to wonder why so many people find him sneaking into their subconscious during their sleep.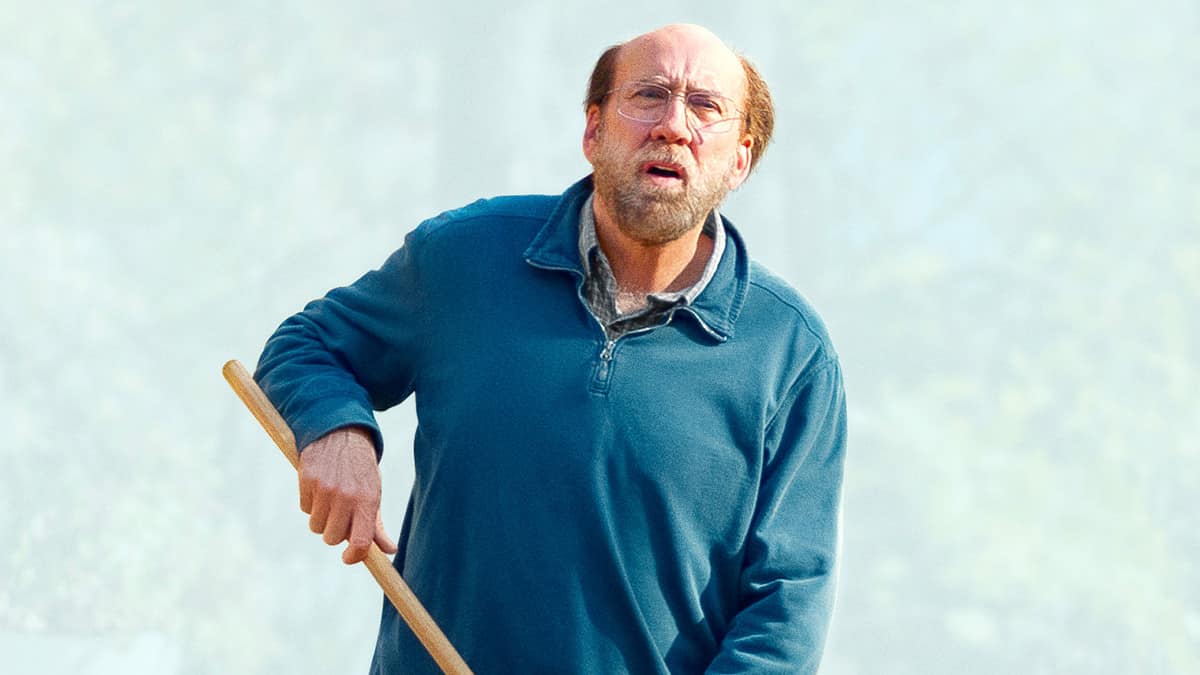 Of course, things take a turn for the bizarre as the "remarkable nobody's" nocturnal appearances somehow become a widespread occurrence. And, as his mundane life transforms into a celebrity whirlwind, he's met with both admiration and perplexing stares.
"Why me? Uh, I don't know! I'm special, I guess," Matthews declares in the trailer for the thrilling R-rated comedy. However, soon after, the dream scenario turns into a real-life nightmare.
RELATED: The Continental Review
Regular dreams escalate into horrendous ones where Matthews – rather like Freddy Krueger, but without the actual murder – haunts people's sleep. To Paul's exasperation, the newfound fame and adoration suddenly flip into terror. "I'm not actually doing anything to them," Matthews pleads as he navigates through a notable backlash.
Amidst the ensuing nightmare, the zoology professor encounters a society that both idolises and fears him. He deals with deranged impersonators and angry mobs and must grapple with the unexpected consequences of his fame. But you've really got to see the trailer for yourself to fully appreciate the complexity of his situation. You can watch the trailer below, set to The Cranberries' hit '90s anthem Dreams.
Despite the somewhat dystopian spin of its premise, Dream Scenario is a brilliantly daring, R-rated comedy that delves intently into our modern-day social media culture and its wide-ranging influences on our daily interactions. In a scenario where the latest barometer of success rests on viral fame, the film astutely highlights how easily admiration can teeter on the brink of obsession and even flip into something else entirely. And if there is anyone who knows about the complexities and pitfalls of social media, it's Nicolas Cage.
RELATED: "I Was Surprised" – Steve Martin Discusses His Co-Star's Startling Accusation
In a candid interview with Deadline, Cage opened up about how his own personal run-ins with the world of the internet and YouTube (where his performances were often turned into meme fodder) played a critical role in his decision to take on this character.
"I felt like in the name of Thespis I had the life experience to play Paul Matthews. What happened to me as Nic Cage with the internet, nothing could have prepared me… It was confusing, it was irritating, it was stimulating, it was confounding…" Cage admitted.
To bring this intriguing story to life, A24 has assembled a "dream team" of talents helmed by Norwegian writer and director Kristoffer Borgli of Sick of Myself. Dream Scenario boasts a stellar cast including Julianne Nicholson, Michael Cera, Tim Meadows, Dylan Gelula, Dylan Baker, and Kate Berlant. The production team includes Jacob Jaffke and Cage himself.   
For the upcoming movie, you can forget about counting sheep. Dream Scenario will keep you on the edge of your seat- that is, if critic reviews are anything to go by. You can even catch some highlights of these reviews displayed in the latter half of the trailer. So, don't sleep on this thrilling film, hitting the big screens on November 10th. You may miss out on a "dream performance" by our favourite Nic Cage.
RELATED: How The Conjuring Could Become the Most Frightening Video Game Ever
Will you be watching Nicolas Cage infiltrate everybody's dreams in the upcoming horror comedy Dream Scenario?
Source: A24