The early '90s was a great time for video games. The gaming industry was in its third decade, transitioning from sprite-based to 3D graphics. The fourth and fifth generations of video game consoles, including Super Nintendo, Sega Saturn, Nintendo 64 and Game Boy, were introduced as the decade rolled. The 16-bit era was in full swing, with the Super NES and Neo Geo ruling over most other consoles. Popular games released at the start of the '90s include Sonic the Hedgehog, Doom and Super Mario Bros. 3.
RELATED: Growing Up In The '90s Was The Best
Television and Video Games Collide: Video Power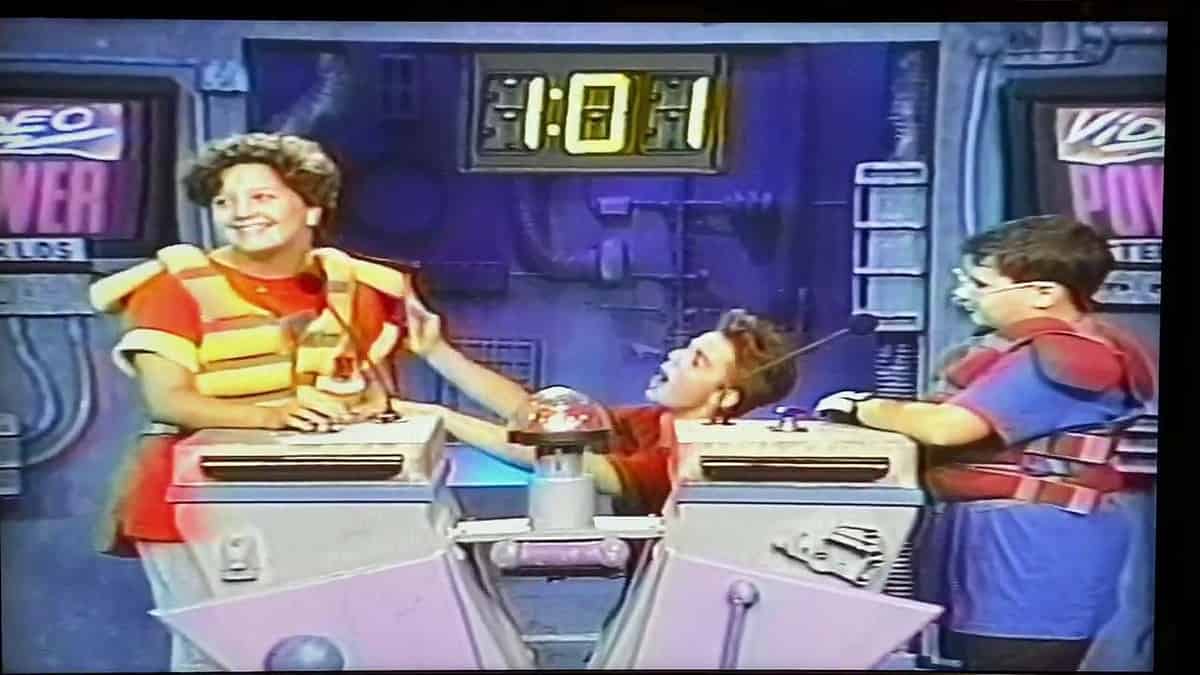 With the increasing popularity of home-based video game consoles, the world of TV soon came calling. Video Power was a kids' TV show devoted to NES games. It was hosted by video game master Johnny Arcade, real name Stivi Pastoski and Terry Lee Torok.
Allan J. Bohbot was the co-creator and co-executive producer of Video Power with Saban Entertainment. The first format of the show consisted of both live-action and cartoon segments.
The Power Team
The Power Team was an animated series interspersed between the live-action segments during Video Power's first season. Acclaim Entertainment produced the series. The cartoon featured five main characters from five console video games published by Acclaim Entertainment. They are Kuros from the Wizard and Warriors series, Max Force from NARC, Tyrone, a basketball player from Arch Rivals, Kwirk from the eponymous Game Boy title and Bigfoot from the game of the same name.
RELATED: Why Action Movies Were Better in the 90s
The cartoon also featured a cartoon version of the host, Johnny Arcade, alongside the other five as they fought against villains from Acclaim's lineup of bad guys, especially Mr Big and his lackeys Spike Rush and Joe Rockhead.
Every Kids Dream
Stivi Paskoski had the best gig in the world. As Johnny Arcade, Paskoski lived every gaming kid's dream; hosting Video Power meant he could preview and review new or forthcoming games. He could play any game he wanted. During the live-action segments, Johnny would also give hints and tips to struggling gamers who were having difficulties achieving specific tasks in the games they were currently playing.
Game Time
Watching Video Power meant that you probably wished you were Paskoski, but you also envied the kids who were lucky enough to be a part of the live audience. The show didn't just take questions from the audience but let them play a great selection of NES games. Usually, four kids would ask a question, and afterwards, they would come onstage and compete.
RELATED: The 8 Best 80s & 90s Cartoon Toys Everyone Wanted
The two highest-scoring players were given 'power vests' and a 'power helmet' to wear, and Johnny would test their NES knowledge. Watching this was too much for a video game-obsessed kid.
It seemed unreal, especially if you didn't have the latest console or video game. The last two kids would face off in a final video game challenge, and the winner played a bonus game. The player ran through a maze with various video games stuck to the wall. The player could grab whatever they wanted, which they stuck to their velcro-laced power helmet and vest. Sometimes, a player would be lucky enough to win a secret prize, often a gaming console.
Real Kids Television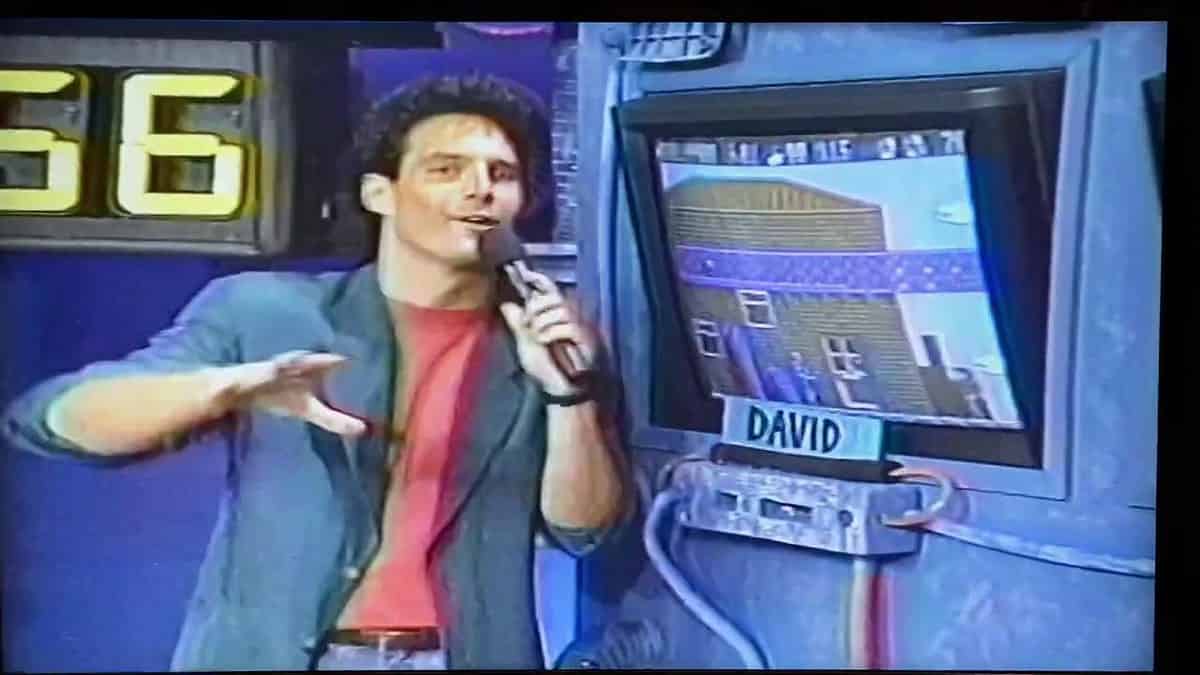 The show's production quality could have been better, and Johnny Arcade's answers to the gaming questions were probably scripted and fed through a teleprompter. However, it's hard not to feel a sense of nostalgia reviewing old episodes on YouTube. You get a wave over you, reminiscing about daytime television in the early '90s.
RELATED: What The Avengers Would Have Looked Like With A 90s Cast
As a kid, shows like Video Power transported you to another world. Programmed television has disappeared, but weekly broadcasts of your favourite show meant, as a kid, you had something to look forward to. Streaming has given kids more access to content, but having a ton of shows on tap has removed the excitement of waiting for your favourite show to air.
Lights, Camera, Video Games
Video Power was a rare type of show for kids at the time. While it competed with another kids' show of the time, Captain N: The Game Master. Video Power took the gaming aspect further by turning the entire show into a gaming extravaganza and using a live audience and live games to enhance the show's appeal. These two shows were the only real standouts that made the popularity of video games the premise of their content.
A Golden Age for Gaming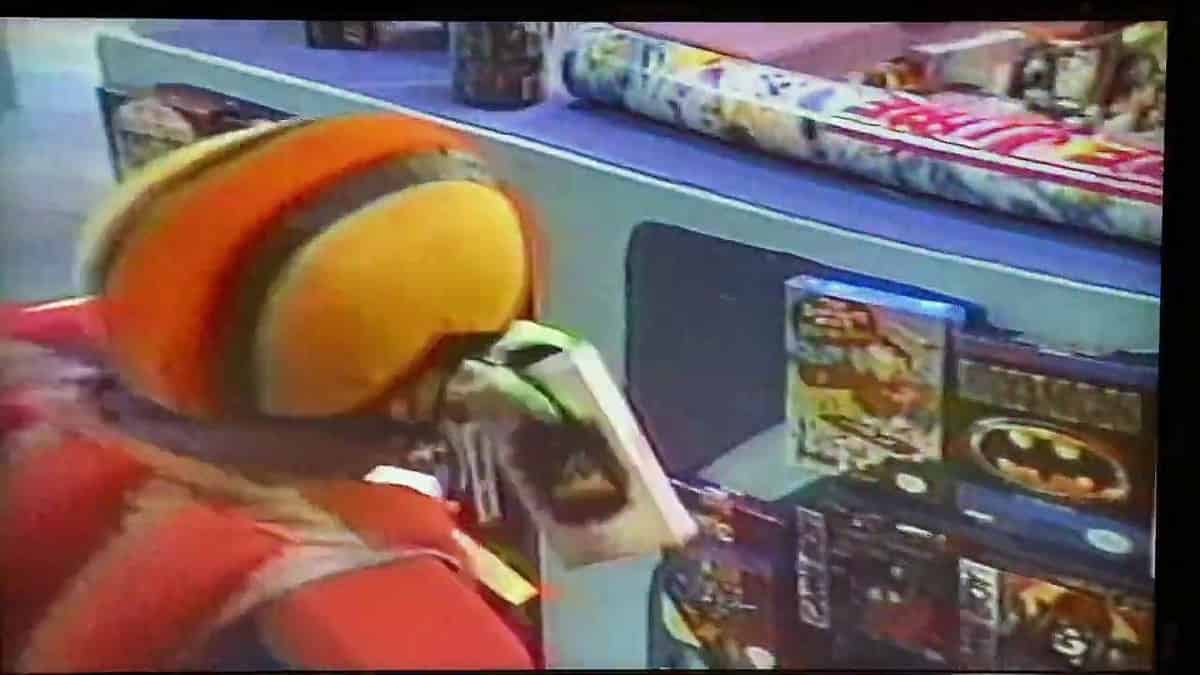 The charm of simple 16-bit graphics and straightforward gameplay like in Sonic the Hedgehog or Super Mario Bros seems archaic and outdated today,but to a ten-year-old kid, it was mesmerizing. There was no internet, so companies had to release a finished game. There were no half-finished games that could be patched down the line.
RELATED: Relive the Magic of the '90s With The Gargoyles Animated TV Series – An Animated Classic
The '90s was when gaming started to explode. Nate McGillicuddy, writing in Medium, argues that "The early '90s somewhat formed the bedrock for games to come with powerhouse franchises such as The Legend of Zelda, Warcraft: Orcs vs Humans, Doom, the list goes on. All these franchises innovated in their own respect in respect to game type, storytelling and artistry."
He writes that if you played these games in their heyday, you probably sat cross-legged on the floor playing them with your friends for hours. McGillicuddy argues that there is too much choice in today's gaming world. When you want to buy or play a game, you must ask yourself, "What kind of game do you want to play? Do you want to play an MMO? or an FPS? Battle Royale? etc. "
He says that friends who are gamers tend to branch off from one another and lack a common interest or shared pool of games. It becomes problematic when you want everyone to play the same game. Another problem is the high cost of gaming. New games are not just expensive, but many titles have versions from standard, deluxe to ultimate edition.
RELATED: The Best Old Classic Cartoons – How Could We Forget These Shows?
His definitive point is that modern gaming has become lonely. He laments that he used to have massive gatherings at friend's houses and hook up television sets to connect their consoles and have a tournament with lots of friends.
Watch an episode of Video Power below.
Nostalgia
TV shows like Video Power tapped into the zeitgeist. You and your friends all watched the show and would all play the same games together at a friend's house. There isn't anything close to it anymore because of streaming and the death of programme television. We all still enjoy a game together, but not in the same way kids and teens did in the '90s and like McGillicuddy describes.
Growing up in the '90s and playing on an N64 was magical, and having shows like Video Power made it more so. Ask any young gamer at the start of the '90s who he wanted to be or to trade places with, and without question, and he would say Johnny Arcade.
What do you think about Johnny Arcade and Video Power? Comment Below.