Event Leviathan #5 continues to delve deeper into the mysterious Leviathan. Lois Lane assembles a secondary detective team. Consisting of Zatana, Deathstroke, Elongated Man, John Constantine, Harvey Bullock and The (other) Question. The other primary investigative team led by Batman failed to get the answers everyone was hoping for. Lois hopes this second unit, using their unique skills, will get to the bottom of things. With few leads, Batman and Superman chase after Batgirl who claims to have infiltrated the secret organisation.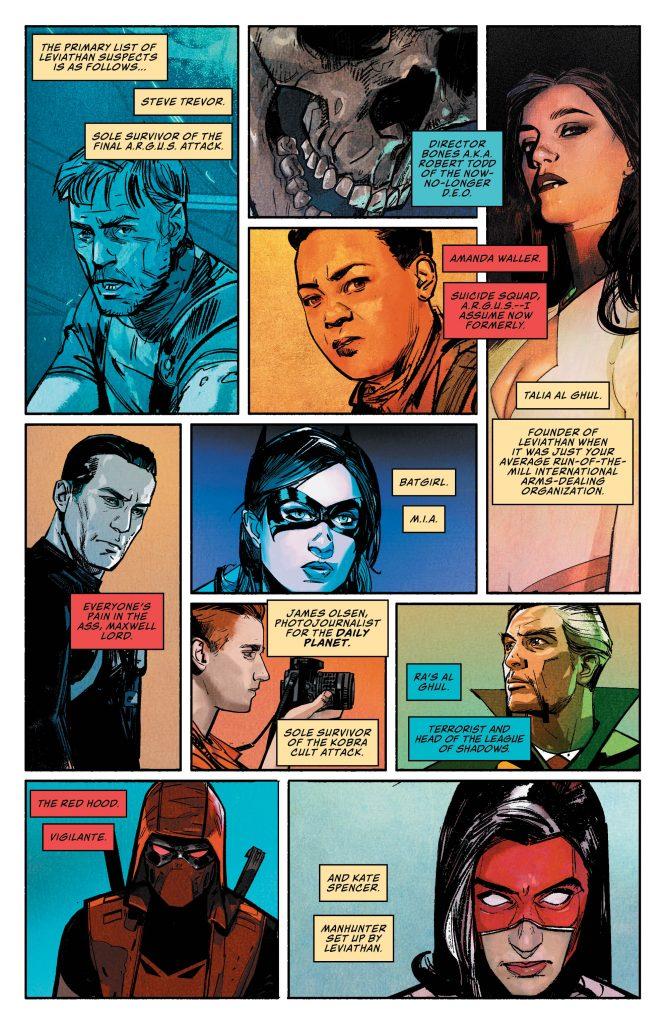 The Leviathan mini-series is a slow burner for sure. We're still clueless as to who Leviathan is. The delay has been frustrating but Bendis compensates for the lack of pace by using the mysterious storyline to keep readers guessing. Those who enjoy tangled mysteries and detective storylines might enjoy the meandering plot, but others perhaps won't appreciate the snail-paced revealing of Leviathan's true ambitions.
The second team's investigation uncovers an interesting revelation that may not be to Lois' liking. Furthermore, Zatana and co.'s conclusion might not be as true as we are led to believe. Empty leads or leads that lead to other leads continually crop up in the plot, which in this case works to strengthen the sleuth storyline.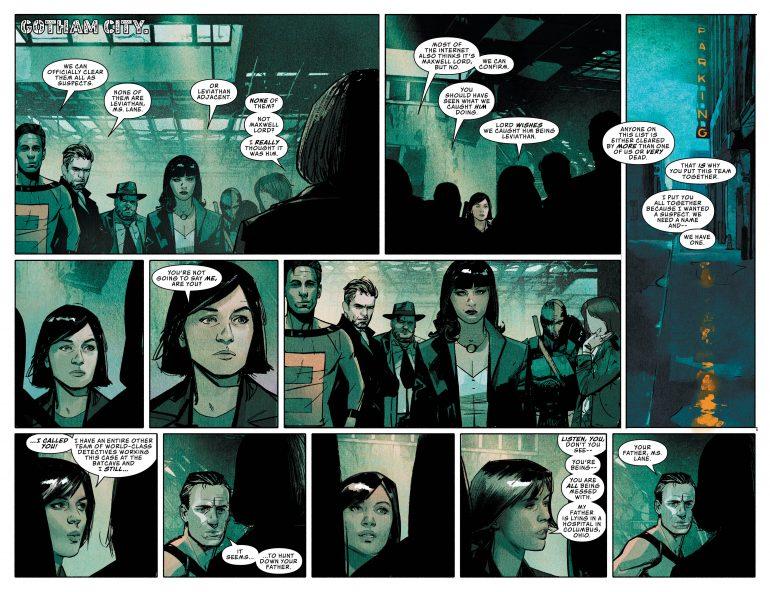 Alex Maleev's watercolour looking artwork is awash in dark tones of blue, brown and green which complement the mysterious espionage elements of the plot. A few panels are underdone in terms of detail but, for the most part, his work is of a high calibre.
With one issue left in the Event Leviathan series, will Bendis be able to adequately connect the dots and offer a satisfying conclusion to the Leviathan mystery? Will the villainous organisation, after overwhelming all other spy networks, live up to the juggernaut it has been made out to be? Time will tell.
The Review
Event Leviathan #5
Another slow-burn issue in the Leviathan series. Some comic book readers might find the mystery frustrating.