Marvel Studios has released the first teaser trailer for Chloé Zhao's Eternals, the third film in the MCU's Phase Four. Premiering November 5th, the film stars Angelina Jolie as Thena, Salma Hayek as Ajak, Richard Madden as Ikaris, Kumail Nanjiani as Kingo, Brian Tyree Henry as Phastos, Lauren Ridloff as Makkari, Lia McHugh as Sprite and Don Lee as Gilgamesh.
Based on the popular comic book characters, Eternals tells a story spanning thousands of years and will follow a group of ancient alien superpowered beings, the result of experiments by the Celestials, who are forced to reunite against mankind's oldest enemy, The Deviants.
But in this first trailer for Eternals, you'll mostly see them enjoying Earth, dancing and sitting down to dinner.
While the footage doesn't show much action and remains scant on plot details, it does do a great job of introducing us to all the lead characters.
Plus, it's beautifully shot and looks really epic!
"We have watched and guided. We have helped them progress and seen them accomplish wonders," an off-screen voice says. "Throughout the years we have never interfered, until now."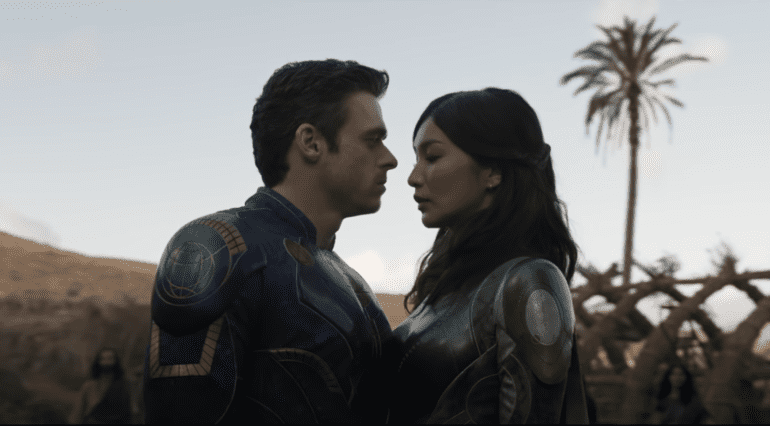 The Eternals were created by Jack Kirby, the legendary writer/artist who co-created many of Marvel's most popular characters, when he returned to Marvel in the 1970s. It's great to see them finally being added to the MCU.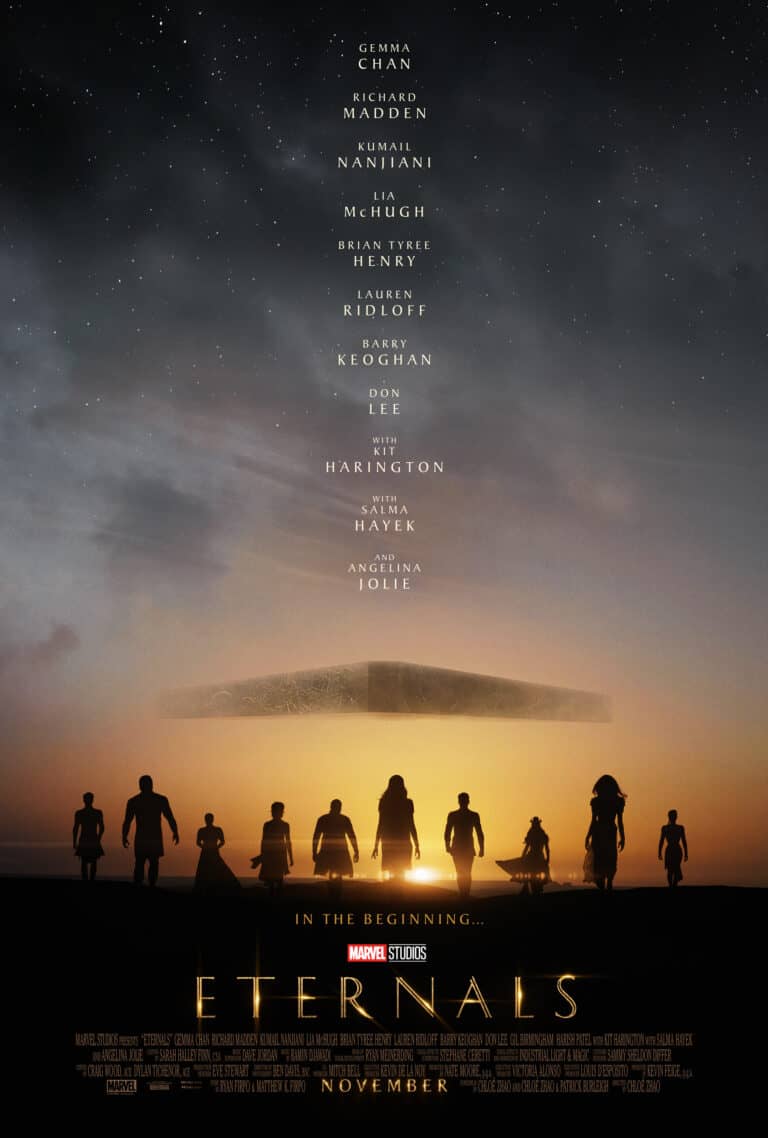 What did you think of the Eternals teaser trailer? Are you excited for more Marvel movies?