If you're looking for an honest review of Marvel's Eternals, look no further.
As the MCU's next phase unfolds, many new heroes and villains are set to be introduced. Eternals marks a brand-new chapter in this journey, but does it tread the same old road as before or create new paths of exploration for Marvel fans?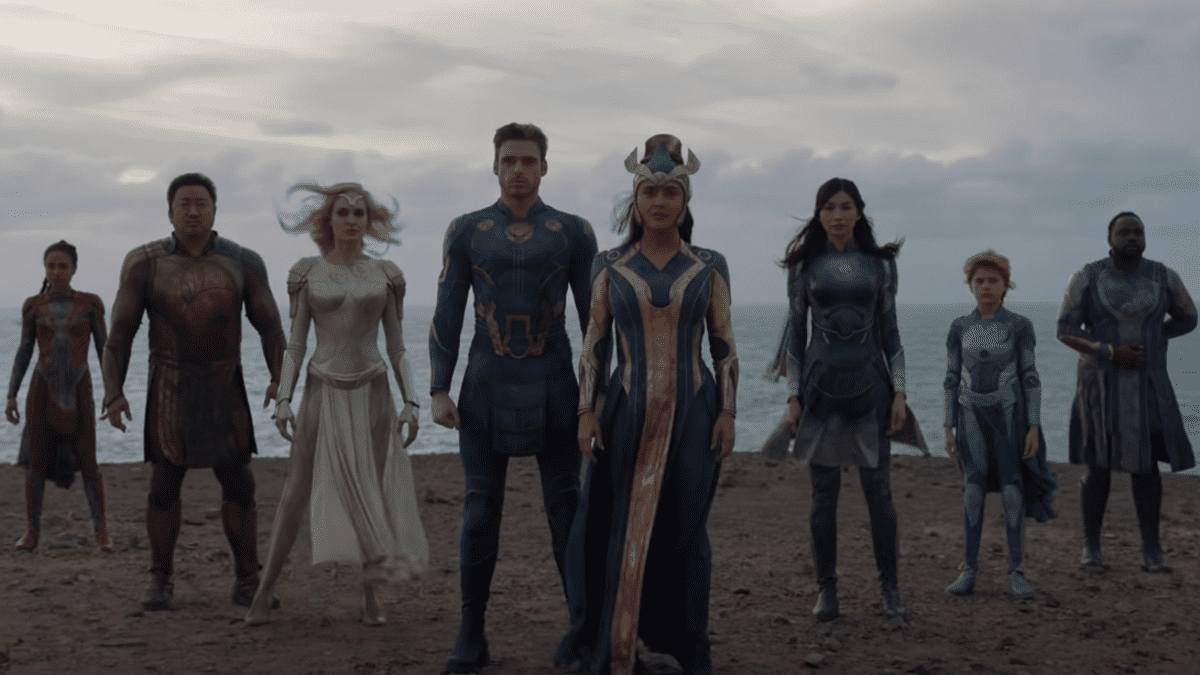 Directed by Chloé Zhao, and starring Gemma Chan as Sersi, Kumail Nanjiani as Kingo, Richard Madden as Ikaris, Angelina Jolie as Thena, Salma Hayek as Ajak, Lia McHugh as Sprite, Brian Tyree Henry as Phastos, Barry Keoghan as Druig, Lauren Ridloff as Makkari, and Don Lee as Gilgamesh, Eternals is the 26th film in the MCU. Having been announced in April 2018, the superhero film has been a long time coming.
Created by the legendary Jack Kirby, the Eternals first appeared in 1976 and featured in different comic books throughout the years. However, this film marks the debut of the characters in a live-action format—but does it do the team the justice they deserve?
Watch the video below for our Eternals review.
https://www.youtube.com/watch?v=omWxn5LM9IE
Make sure to subscribe to the Fortress of Solitude YouTube channel for the best entertainment news, commentary, and exciting videos about all your favourite comic books, movies, TV shows and video games from around the world.