If you love horror, Escape Room: Tournament of Champions is a must-see — especially for Saw fans.
In fact, the Escape Room franchise owes everything to Saw. That much is obvious. The Saw franchise, which regularly features kidnapped civilians forced to perform and participate in intense and violent tasks for their life, is one of the most successful horror franchises in recent years, and, like all successful horror franchises, it was sure to have its fair share of imitators after a certain point.
Escape Room: Tournament of Champions, releasing this month (27th August in South African cinemas across the country), all but confirms the fact that Sony Pictures' new franchise is the spiritual successor (or, perhaps even the direct successor) to the Saw franchise.
But Escape Room does far more than just rip off Saw. It innovates on the formula and, while its structure is familiar, its execution is slick, exciting and unique.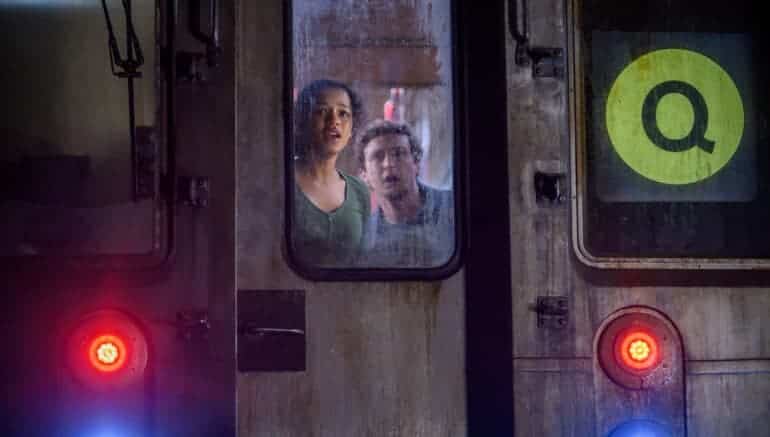 The Saw franchise has been losing steam for some years now. Reboots and spin-off films have consistently underperformed for the franchise in the last decade, and excitement for the series as a whole seems to be winding down. That's where Escape Room comes in hot.
The puzzle-box horror landscape was ripe for a new contender and, with this second film, Escape Room: Tournament of Champions, that is as good if not better than the competent first one, it seems like Escape Room is ready to dethrone Jigsaw and his games.
Although the films are rated PG-13, and therefore are not nearly as gruesome as the Saw films (you won't find any bloody bathrooms here) they still scratch an itch in a way that few other horror franchises can.
In Tournament of Champions, six people once again find themselves locked in a series of escape rooms, and once again, as in the first film, they must explore their pasts and discover what they have in common in order to survive. The catch-all of the players have played the game before and survived.
Taylor Russell and Logan Miller reprise their roles from the first film, and newcomers Indya Moore, Holland Roden and Thomas Cocquerel join as new players.
The team-based mechanics and the general public's familiarity with the advent of escape games at large serve as a great distinction from the Saw franchise. Though there are dark forces pulling the strings in both franchises, sure, but Escape Room keeps itself separate and different from Saw to not just be written off as a shameless imitation.
Fans and critics alike consistently seem to be pleasantly surprised by the franchise. A few more hits like the first two, and Escape Room may well replace Saw in modern pop culture.
See it on the big screen.
Escape Room: Tournament of Champions arrives on the 27th August.