Epic Games has revealed an impressive new browser-based tool powered by its Unreal Engine called MetaHuman Creator. The new software enables creatives to design and optimise highly realistic human faces and facial animations.
MetaHuman Creator can also be used in combination with motion capture which will no doubt lend itself to video games, TV and even movies.
Epic says that these photorealistic "MetaHumans" can be created in a matter of minutes and, more impressively, can be manipulated in real-time. They can also be equipped with unique hairstyles and various clothing items.
We all know that the uncanny valley effect (an eerie feeling of unfamiliarity people get while observing robots) has been the bane of most video games. However, according to Epic's Vice President of Digital Humans Technology, Vladimir Mastilovic, the company is hoping to put at an end to the problem.
"Up until now, one of the most arduous tasks in 3D content creation has been constructing truly convincing digital humans. Even the most experienced artists require significant amounts of time, effort, and equipment, just for one character. After decades of research and development, and thanks to bringing companies like 3Lateral, Cubic Motion, and Quixel into the Epic family, that barrier is being erased through Unreal Engine, and we're thrilled to introduce MetaHuman Creator."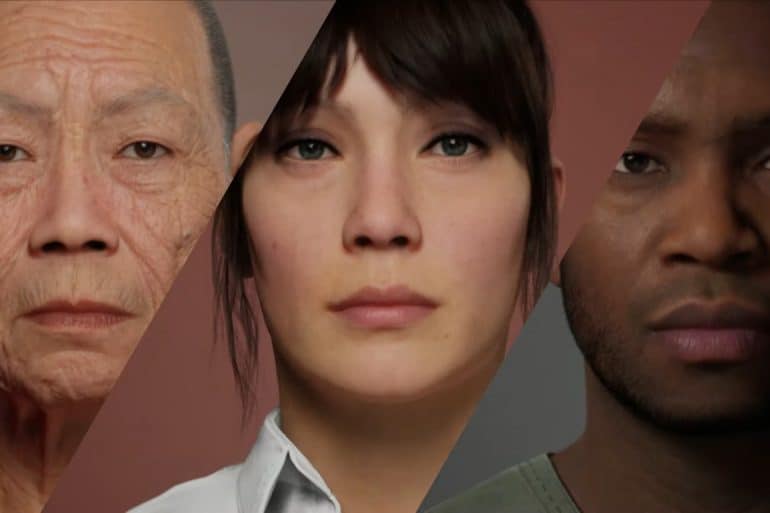 Sure there are ways to create more lifelike looking digital characters, but the ease of use and the realism, along with the fact that the technology works with motion capture, means that this could make photorealistic humans in media more affordable and mainstream. Consider what some of the smaller game studio's or even an independent filmmaker could accomplish with this technology.
We will have to wait and see how the tool fares when used by third parties and whether or not it is indeed as easy to use as Epic Games claims. The developer intends to release MetaHuman Creator sometime during 2021.