There's no doubt that Encanto is clouded in mystery and filled with a lot of secrets (some we're only discovering now), but it would have been really nice to see inside Luisa's secret room.
Disney's Encanto is a film that introduces us to an engaging cast of characters. The main cast includes members of the Madrigal family, a household with supernatural abilities that they use to help around their village. All the members of the family have unique abilities with the exception of our protagonist, Mirabel Madrigal. Among the members of the household, we are also introduced to Mirabel's sister Luisa who has super strength. Her ability allows her to move buildings, carry donkeys and display some awesome feats of physical abilities.
In addition to superpowers, the Madrigals also get to enjoy custom magical rooms that are tailored to fit in with their abilities. This is seen with Antonio who has a magical room that is a full-fledged jungle with several animals and locations for the animals to walk around and have a good time. This room is a perfect match for Antonio thanks to his ability to speak with animals, allowing him to give them instructions and hear their voices.
RELATED: Who is the Best Character in Encanto?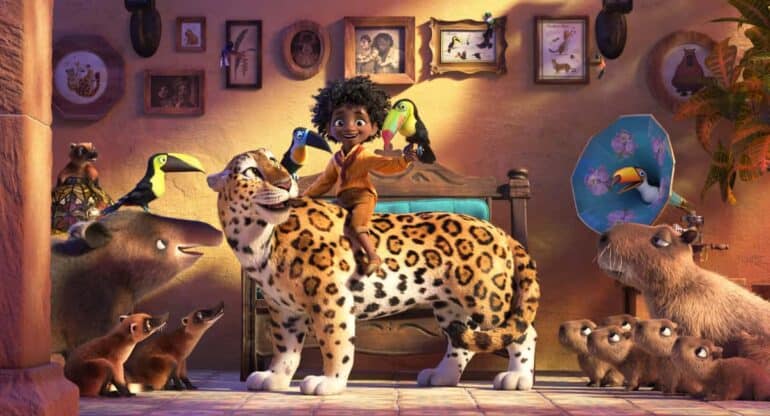 Similarly, Isabela has the ability to create plants, so her own magical room is full of plants and is basically like something out of a really cool greenhouse.
As for Luisa, her secret room does exist but it never made the final cut of Encanto — and we think we've found the reason.
A popular song from the movie is "Surface Pressure" sung by Luisa who details her struggles with being strong for everyone in the family. Her lyrics basically explain the mental toll of being the one expected to carry the family's burdens. While this makes for a powerful song, judging by its popularity and resonance with a lot of viewers, it might not have been possible if we got access to her secret room.
Revealed by the film's Production Designer, Ian Gooding in the Art of Encanto, Luisa had a secret hidden room within her regular room that nobody actually knew about. This room is perhaps the coolest of all the custom magical havens the Madrigals possess. For Luisa, her secret room has a theme park where she gets to have fun all to herself and release some stress and enjoy the joys of life, embracing the kid within.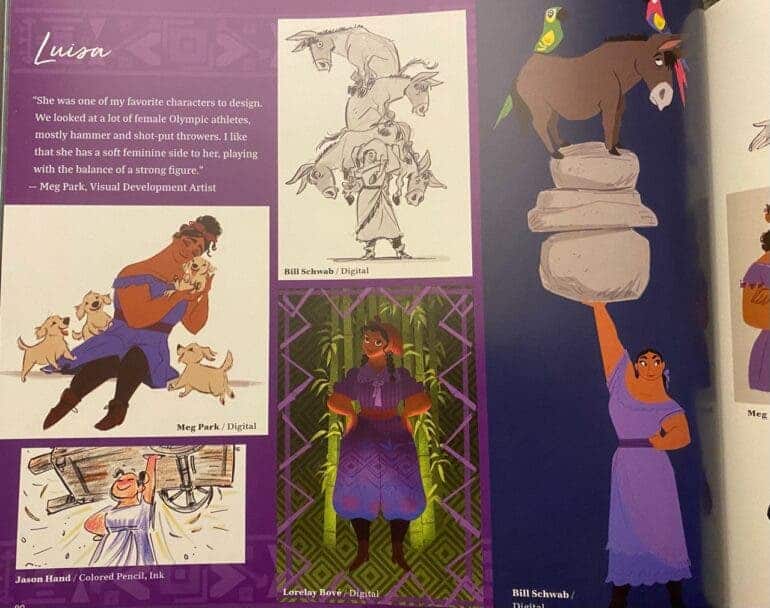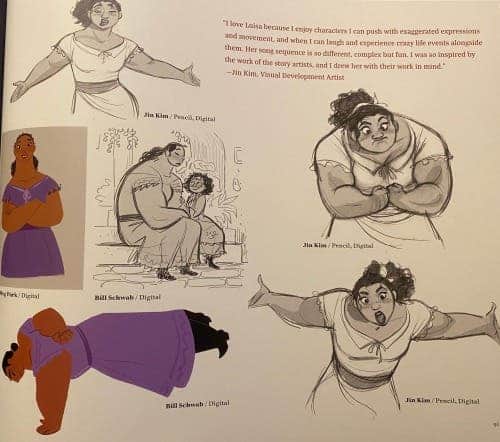 Luisa's secret room would have been cool to see in Encanto, but, in a sense, it would have combatted the message of the "Surface Pressure" track. Her character is one that is burdened with the pressure of overdoing things and helping around. If she was shown enjoying a secret room while the song was also included in the movie, the impact of this track might not have been felt as vividly as it was.
Although there is a chance that Luisa's secret room might have slightly messed with the tempo of the song's lyrics, there is a way that her room could have been included while also keeping the song. Disney could have included the room, but shown that Luisa is totally unable to enjoy it. However, that sequence of events might have been a little too on the nose for grownups that just can't catch a break anymore.
RELATED: Encanto 2: Is Disney Working On A Sequel?
What do you think? Would you have liked to have seen Luisa's secret room in Encanto?