FromSoftware's latest video game is an absolutely massive hit that has taken the gaming world by storm. Across various corners of the internet, there are people sharing their experiences with the game so far, and this particular Reddit user has an interesting story concerning her boyfriend and Elden Ring.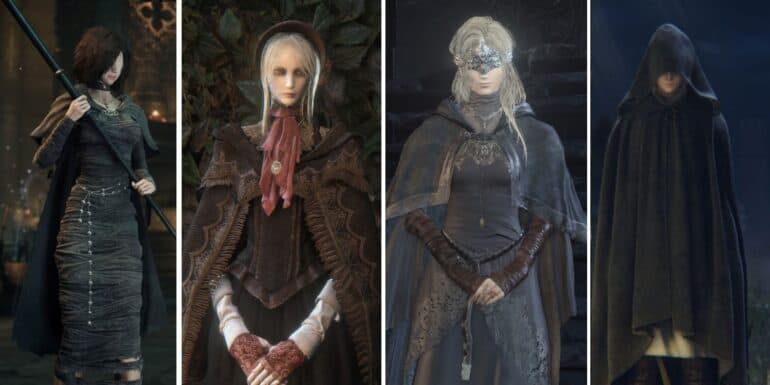 A concerned girlfriend took to Reddit to express her disappointment at her boyfriend who has been captivated by a new video game. Without explicitly stating the name in the post originally, Redditors were pretty quick to deduce that the game distracting this poor user's boyfriend is none other than Elden Ring.
On r/relationship_advice, the user explained that she recently had the chance to spend a night with her boyfriend for the first time in ages. To her surprise, she was met with a man on a mission. Understandably confused by his lack of attention towards her after spending so much time apart, this Reddit thread was her first step towards understanding the situation.
According to her, "We finally got a chance to be together and even had a date yesterday. He picked up a new game while we were out and started playing as soon as we got back to his place." While the subreddit is dedicated to helping users figure out the right course of action for their situations, this case is a pretty interesting one.
Many users were quick to post their takes, with most of them largely referring to the fact that the game in the topic was likely Elden Ring. Further increasing the unhelpful nature of the thread, Elden Ring's in-game lore doesn't do much to help. At the start of the adventure, players are met with an NPC that chastises the fact that you, the player character are "maidenless". Essentially disregarding your potential to be the hero of The Lands Between because you lack a partner.
That element of Elden Ring has quickly become a viral internet meme within the gaming community. For the naïve boyfriend being discussed within the thread, many users were quick to point out that he was veering towards becoming maidenless. Whether that's due to a lack of emotional maturity, or an ascended level of gaming immersion, this boyfriend sure takes his gaming time a little too seriously. As he heads down a path of becoming more identical to his in-game character, his girlfriend is working towards becoming the best version of herself.
According to the girl that posted the thread, she confronted him on his behaviour the next morning, telling him how she felt. However, he apparently responded in a way that made her feel like she was being unreasonable.
What a bloody surprise pic.twitter.com/IW8DfOSJ9R

— Lance McDonald (@manfightdragon) March 4, 2022
Within the sea of unhelpful comments, there were a few users that addressed her concern on whether or not this was a normal thing in a relationship. Indicating in the title of the thread that she is 19 while her boyfriend is 22, she pointed out that this is her first relationship. People highlighted the fact that it was not ok for him to not at least communicate with her on his intentions, even if he was excited to play Elden Ring.
What do you think? Is Elden Ring to blame? Let us know in the comments.