Elden Ring is real! After years of yearning, we finally have a full trailer and release date for From Software's enigmatic game — and it is as beautiful as I have been imagining it would be. From the homages to Berserk, grotesque monsters, a dragon wielding lightning, giant redhead knight lady, and an exhilarating score, the trailer delivered years worth of anticipation and excitement.
A dark fantasy action RPG from the minds of Hidetaka Miyazaki and George R.R. Martin, Elden Ring is set to be From Software's biggest game yet.
With a vast open-world that is seamlessly connected, time of day progression and dynamic weather, you'll be fully immersed in this new world. Fantastical landscapes, gloomy dungeons, green fields, spiralling mountains and suffocating swamps (yes, plural) make up the world known as the Lands between. On foot or horseback, alone or with friends, you'll traverse this magnificent and brutal landscape.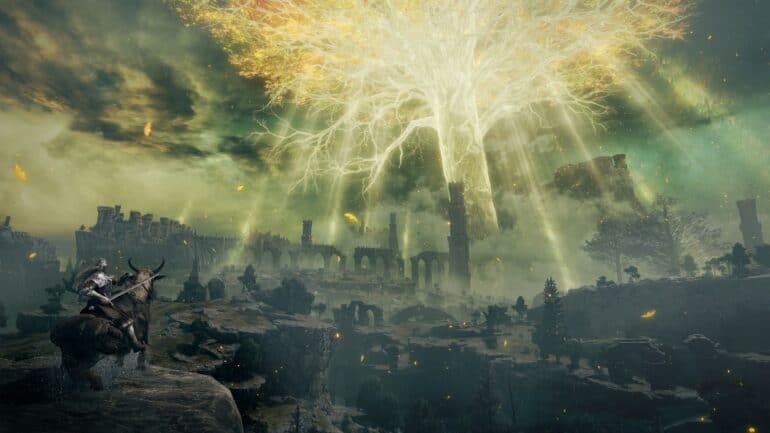 "A tale by Miyazaki and Martin"
The Elden Ring story has been painstakingly weaved into a world drenched in blood and deception, brought about by a cast of characters with their own individual motivations for assisting or hindering the player's journey, as well as opponents with interesting backstories and terrifying animals.
Players will decide the fate of this cursed region by unravelling its secrets and myths throughout their journeys.
Boss Fights will undoubtedly be excruciatingly brutal, causing players all across the world to rage. I'm looking forward to yet another punishingly difficult masterpiece from Hidetaka Miyazaki.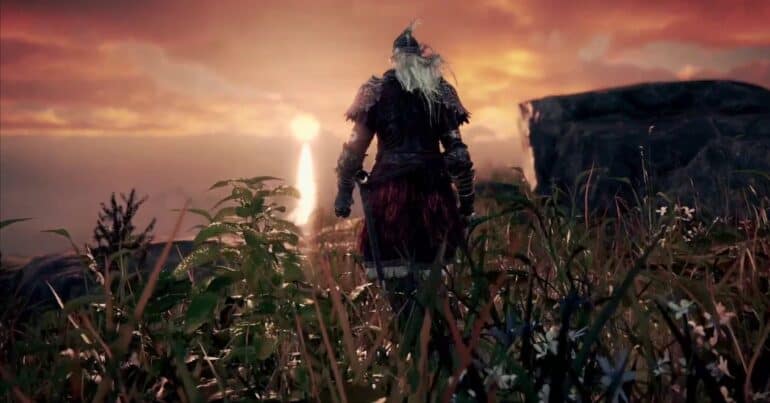 Elden Ring official synopsis:
"The Golden Order has been broken. Rise, Tarnished, and be guided by grace to brandish the power of the Elden Ring and become an Elden Lord in the Lands Between. In the Lands Between ruled by Queen Marika the Eternal, the Elden Ring, the source of the Erdtree, has been shattered.

Marika's offspring, demigods all, claimed the shards of the Elden Ring known as the Great Runes, and the mad taint of their newfound strength triggered a war: The Shattering. A war that meant abandonment by the Greater Will.

And now the guidance of grace will be brought to the Tarnished who were spurned by the grace of gold and exiled from the Lands Between. Ye dead who yet live, your grace long lost, follow the path to the Lands Between beyond the foggy sea to stand before the Elden Ring.

And become the Elden Lord."
"Now! Feast your eyes on the trailer!"
Elden Ring arrives on PlayStation, Xbox and PC on January 21st, 2022.