Finn Wolfhard is back to saving a haunted town, again, in Ghostbusters: Afterlife. Those hoping to catch a glimpse of the original cast will be sorely disappointed. They're not the stars here. In fact, they never show up.
Unlike Paul Feig's 2016 failed reboot starring an all-female lead cast, Jason Reitman's Ghostbusters: Afterlife is a continuation of the original series — although you might not think so after seeing the first trailer. The only evidence is the presense of the Ecto-1, which is found by Egon Spengler's grandkids, and some strange paranormal activity. Bill Murray, Dan Aykroyd, Ernie Hudson, Sigourney Weaver and Annie Potts are not seen, at all. In fact, it looks like Paul Rudd is getting the call instead.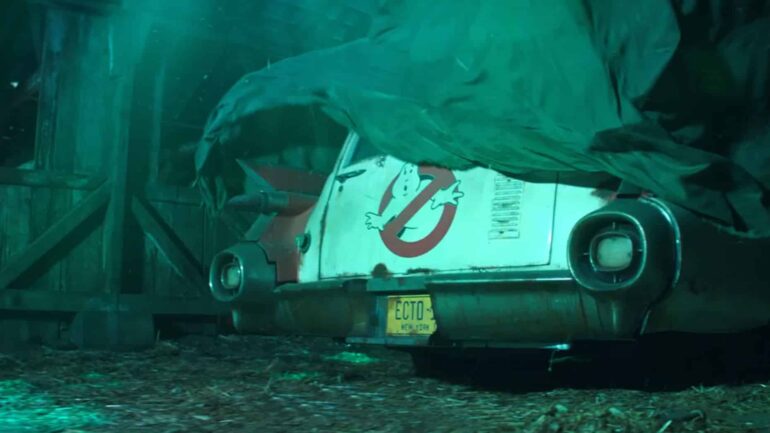 Still, it looks promising. There's an awesome sense of nostalgia, but the film also looks like it stands on its own. I'm glad Reitman isn't trying to repeat the success of the first films with the same formula.
A single mother and her two children move to Summerville, Oklahoma after inheriting property from a relative. When the town experiences a series of unexplained earthquakes, the children discover their family's link to the original Ghostbusters, who have become something of a myth as many have long-since forgotten the events of the "Manhattan Crossrip of 1984", and the secret legacy that their late grandfather left behind.
Ghostbusters: Afterlife will hit theaters on July 10, 2020.