2022 was a rough year for South Africans when it came to stable energy supply to households and small businesses. Having built a solid reputation in the country with its first generation of energy products, EcoFlow has released three new portable power stations into the local market. The EcoFlow DELTA 2 and RIVER 2 series headline the new lineup of power solutions to ease loadshedding woes in South Africa.
RELATED: EcoFlow Brings An Amazing Loadshedding Survival Kit to South Africa
EcoFlow has built its brand as a renowned sustainable energy solution company. It was established in 2017. Its first-generation products gained global recognition with reputable options for many users. With its second-generation release into the market, the brand aims to enhance its offering and capabilities.
Each of the new EcoFlow power stations is equipped with high-capacity lithium-ion batteries. What makes these truly stand out is their estimated 3,000 full charge cycles. The new series of power stations are more capable than ever before. The DELTA 2 can support up to 90% of household appliances. This is thanks to its 1,800W output, which can be pushed up to 2,200W with X-Boost mode.
A Power Solution Whenever and Wherever It's Needed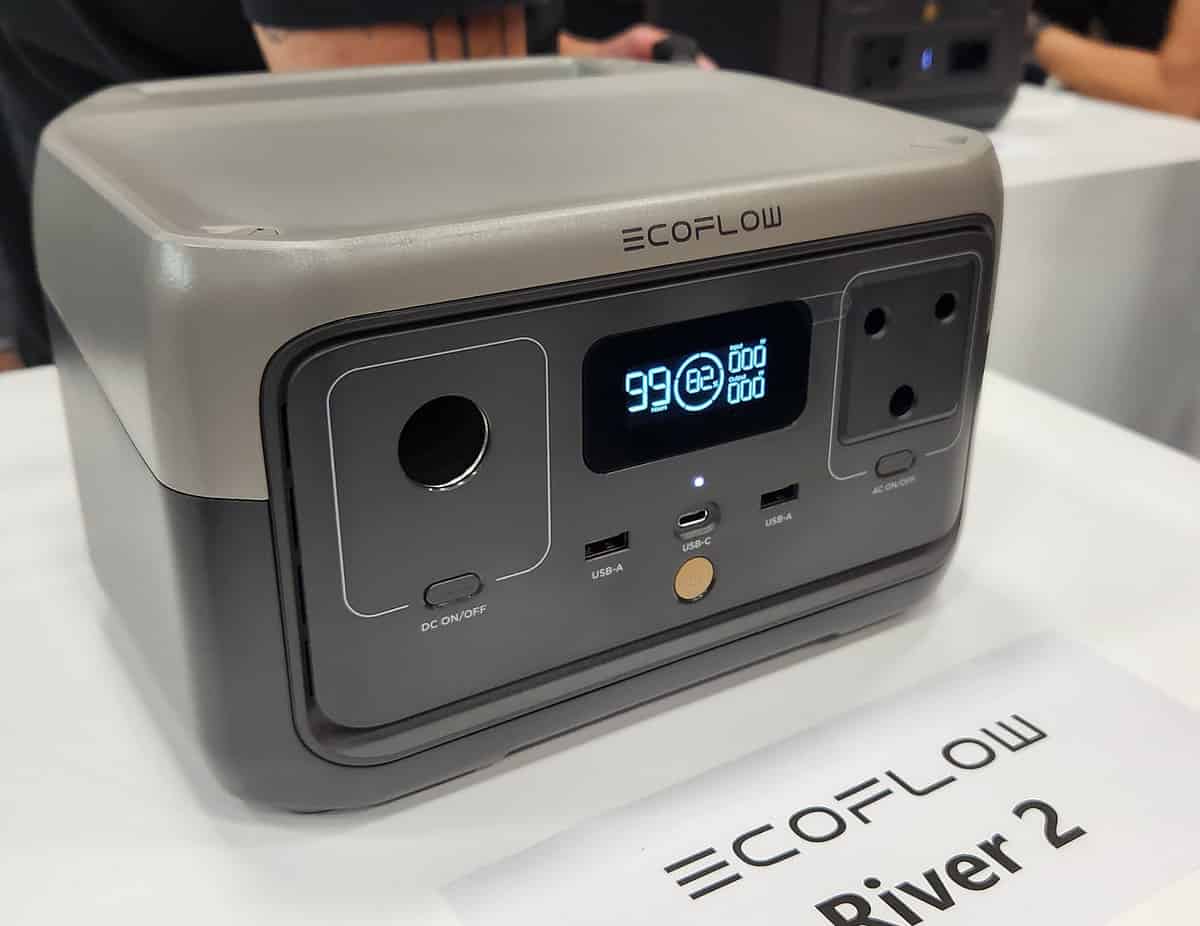 Another aspect that makes the DELTA 2 solution a great asset to any household is the expansion options. The base unit comes with a 1kWh capacity, which is expandable to 3kWH with the use of additional batteries. This is ideal even for those extended power outages. The RIVER 2 series is also available in various storage options.
Furthermore, both the DELTA 2 and RIVER 2 series can be charged to full capacity in less than two hours. This is thanks to its increased AC charge speed. The DELTA 2 is capable of up to 1,200W charging, which completes in less than 90 minutes. So, even on those days with Stage 6 loadshedding and potential two-hour gaps between extended outages, you'll be sure to be fully powered for the next slot.
Ideally, these power solutions should be portable. Each of the three new power stations can be easily carried between destinations. The DELTA 2 weighs 12KG, while the RIVER 2 Max and RIVER 2 units weigh 6.1KG and 3.5KG, respectively. Users also have the luxury of connecting to their power stations via an app and connecting over Bluetooth or WiFi to access important stats.
The EcoFlow DELTA 2 is More Than Just a Battery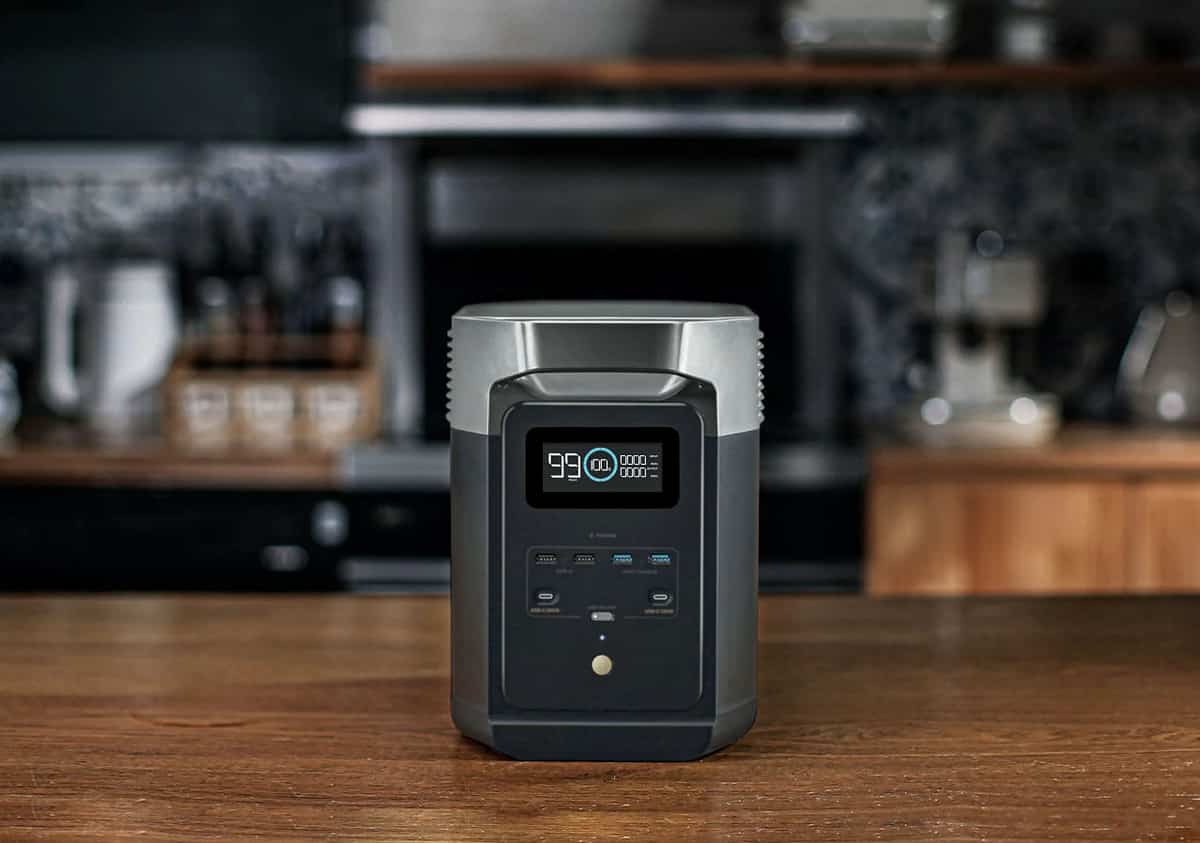 The EcoFlow DELTA 2 is the pinnacle of the new range launched in South Africa. It is a robust energy solution cable of providing users with ample power during loadshedding. With up to 3kWh of capacity, you can power quite a large portion of your household for hours during power outages. You can become your own power utility.
Users can power their 150W fridges between 7 and 10 hours or their 110W TV for more than 8 hours at a time using the base 1kWh unit.
While it's designed for home and small office use, its reduced weight makes it ideal for outdoor adventures and long journeys. There are four AC outlets on the rear of the unit, designed to take up to a total of 1,800W output. In total, there are 13 ports for all your devices to be plugged in at once. It's output is even capable of running your washing machine during loadshedding.
As already mentioned, with 3,000 recharge cycles, the lifespan of the DELTA 2 is quite impressive, with some estimates between 8 and 10 years. It can be recharged from 0 to 80% in just 50 minutes and to full in 80 minutes. Additionally, it can be powered using Solca Panels, with a full charge taking three hours using EcoFlow's optional solutions.
EcoFlow RIVER 2 Series for Power on the Move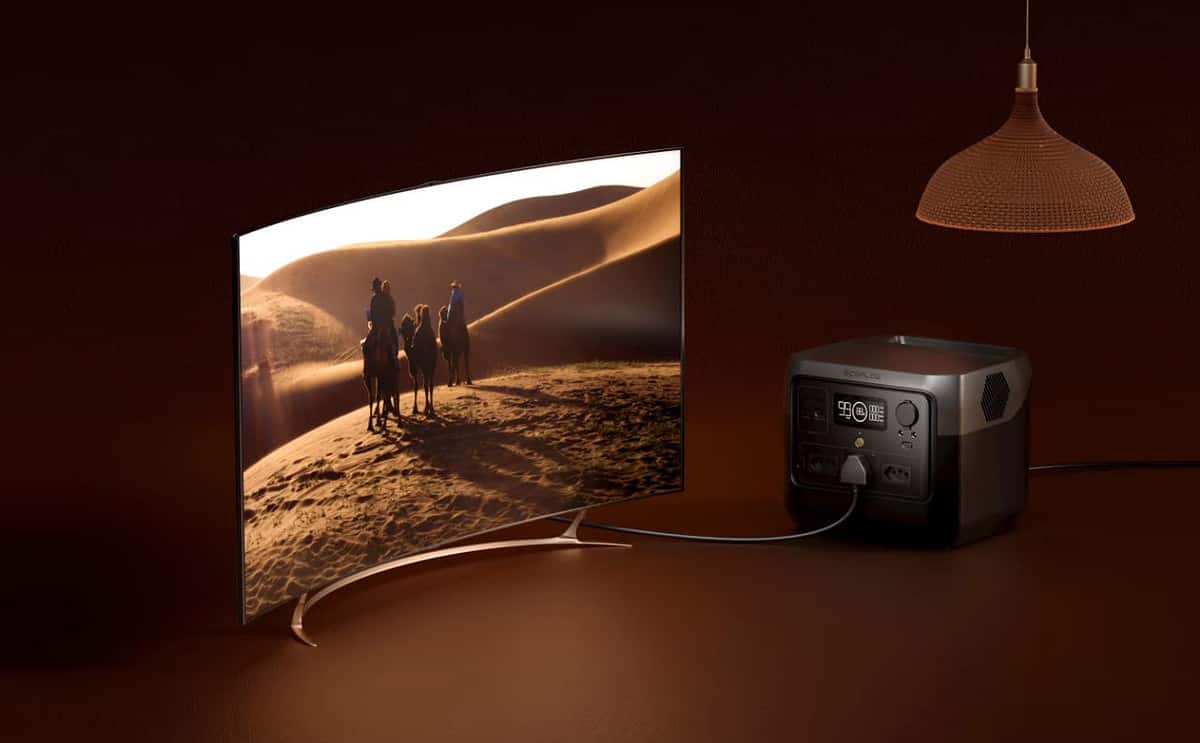 The RIVER 2 series is the more portable of the two ranges. Two variants were launched for the range, including the RIVER 2 and RIVER 2 Max. These are perfect entry units for those on more of a budget looking for an power solution.
The RIVER 2 provides a capacity of 256Wh with a rating of 300W output, up to 600W using X-Boost. Additionally, the RIVER 2 Max generates up to 500W (or 1,000W using X-Boost) with a capacity of 512Wh.
Both of these units have a lifespan of 3,000 charges, giving it around 10 years of use. Charging takes less than one hour for both units connected to AC power. Recharging via solar panels take around 4 and 3 hours for the RIVER 2 Max and RIVER 2, respectively.
Pricing and Availablity
The new lineup of power solutions are available at various retailers across the country and are already in stores nationwide. You can also purchase these DELTA 2 and RIVER 2 series units in South Africa via the official EcoFlow website.
Pricing for the series 2 units are as follows:
RIVER 2 – R6,999
RIVER 2 MAX – R12,999
DELTA 2 – R24,999