Earthworm Jim, a series which hasn't seen a new title release for over two decades, is finally burrowing his way out of the abyss with a brand new gaming title. In an effort to attract new players to the fanbase, and quell longtime fan's thirst for a sequel, Earthworm Jim 4 has been announced.
Based on the reception of the new trailer, however, this might be the end of the earthworm's adventures.
The trailer, which is only 40-seconds-long, shows us the popular worm arriving on a beach and wandering off to Heck – all in glorious 60fps too.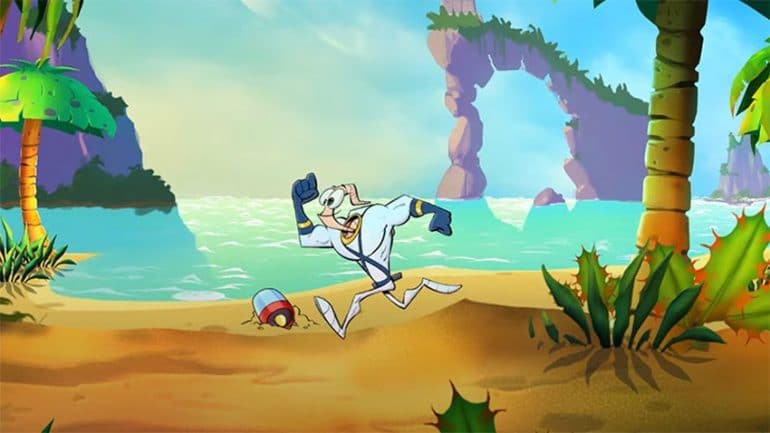 So, what could possibly be the problem you ask?
Well, the final 10 seconds are only there to remind us that the game is only going to releasing on the Intellivision Amico – a family-friendly console designed for cheaper games.
That means longtime fans that were considering adding Earthworm Jim 4 to their collections may need to fork out a few extra bucks for the Intellivision Amico.
Other reactions were angrier about the fact that the trailer barely showed anything, aside from a 30-second clip of Jim running along a beach. The marketing team will definitely need to put some more effort into the promotion for the sequel if they want people to be buying a whole new console.
The video's synopsis:
The original team that brought Earthworm Jim 1 & 2 to the world has reunited over 25 years later to bring a brand new Earthworm Jim experience to the masses! Using the unique Amico controller design and unique multiplayer capabilities, the new Earthworm Jim 4 game will only be available on Intellivision Amico. This first look sneak peek shows off the beautiful hand-drawn animation by the original team running within the game engine and within the gameplay experience.
Personally, I'll probably give this one a skip.
Will you be purchasing Earthworm Jim 4 and take the gamble on the console? Or will you be skipping and watching all the gameplay on YouTube?