Another week, another Star Wars game leak.
A new Star Wars action game is currently in development at EA Motive. The news comes by way of an accidental leak in a job listing posted to the company's website.
The advertisement has since been edited, but it initially called for a Build Programmer to join the Motive team and start work on an "upcoming Star Wars action game". The listing went on to reveal that the development team is starting on the project immediately, which will give the programmer the opportunity to "contribute to an exciting new IP".
As expected, EA hasn't commented on the leak or the speculation it's created due to the studio's strict "no comment" policy when it comes to rumours or anything unofficial.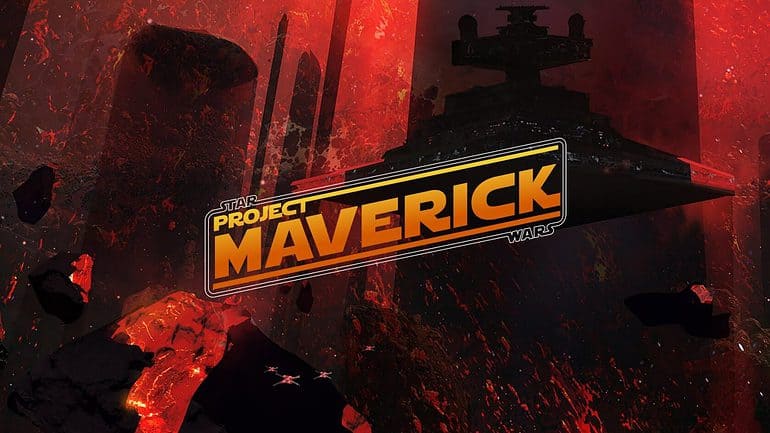 However, EA Motive is no stranger to the Star Wars franchise. The studio recently developed Star Wars: Squadrons which was released at the beginning of October.
At that time, a blog post on the official Motive site stated that the studio is currently working on several unannounced projects.
"In addition to Star Wars: Squadrons, we're also working on several unannounced projects. Innovation is tough, but it's also exciting and energizing. With our new mission, we're trying a lot of things and testing many ideas which you can't get attached to, as iteration and experimentation are healthy and a key to finding something great. The team is super talented and we're all striving to make inspirational games that push the boundaries of what players expect now and into the future."
Star Wars: Squadrons
Naturally, the mention of unannounced projects had people excited about the possibility of another Star Wars game. Now, the leaked job listing appears to unofficially confirm that a new game set in a galaxy far, far away is in the works.
While the exact nature and details of the new Star Wars game remain to be seen, it will likely be available on PS5, Xbox Series X, Xbox Series S, and PC.
What could the Star Wars leaked game be? What title would you like to see EA announce?