Dying Light 2: Stay Human is a massive game with loads going on – from politics and factions to countless side quests and missions, an impressive, evergrowing skillset and, of course, the infected. Techland's latest title has it all.
Aiden Caldwell thrusts us into a fast-paced world of survival, politics, scheming and fantastic combat. The game world is massive and thus it is easy to get lost for hours and hours with either the story mode, side quests or brutal combat — and, of course, running for dear life as nighttime chases keep you on your toes (parkour!).
Dying Light 2: Stay Human is a very enjoyable experience that grants the player a very satisfying sense of accomplishment with every hidden mystery found, unique infected defeated and even new map areas unlocked.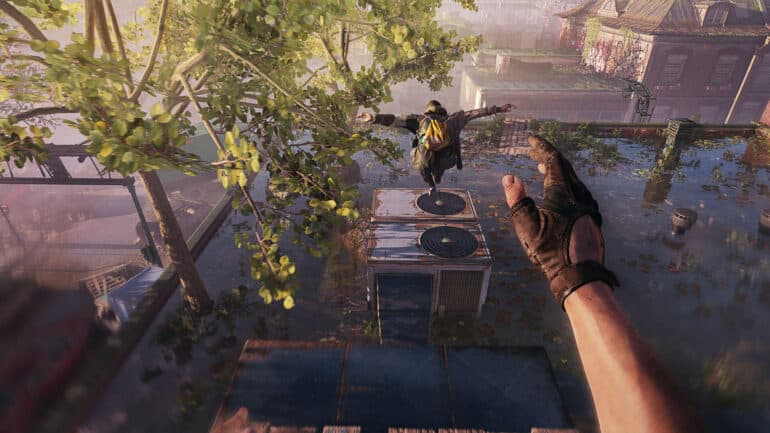 That said, I did find the story itself to be a little on the light side. Thankfully, it does not in any way detract from the awesomeness of the overall experience. I found it very easy to get lost in trying to help everyone with their side quests and requests that I would put off the main story mission for hours. Even so, nothing felt like wasted effort or pointless running around.
The world of Dying Light 2 is massive. You can play around for hundreds of hours without really getting over it or even finishing the game. That's of course if you are an explorer and collector like me, who prides themself on finding all collectables and Easter eggs on offer. No, I have not unlocked everything I can yet, I won't for a while still and that's part of what makes this such a great game.
Stay Human revolves around the concept of every decision you make shaping the world and story narrative, so you need to try and be strategic in how you choose your factions and who gets control of which part of the city.
With the vastness of the game world and all the vertical space available to explore, Aiden's evergrowing parkour skills are truly fantastic. You are always on the move in this game and possibly the most valuable asset you have is your parkour. Focusing on improving and upgrading that skill tree is very important, almost imperial. Being able to gradually mix and incorporate your parkour movement skills into your combat is another trick that this game gets just right. The combat itself is quite brutal and rather satisfying, and so the infusion of that movement takes that required little bit over the top.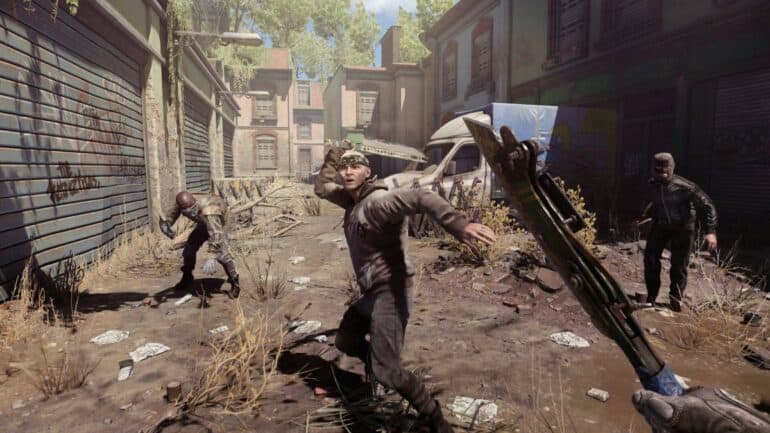 The gameplay feels very fluid with most mechanics working exactly as they should. I didn't experience any major issues or bugs during any of my sessions.
When it comes to multiplayer mode, some of my best gaming memories are shared experiences with real-life friends and help random strangers in an open world who clan up and eventually turn into good friends. Dying Light 2 has a very helpful feature of "calling for help" when you are stuck. This calls on any other active online player to come and help you out. And who knows, that might be your next forever gaming buddy.
In as massive a world as Dying Light 2, the possibilities for exploration are nearly endless. From Villedor to The Central Loop, you are constantly traversing a beautiful post-apocalyptic concrete jungle with many nooks and crannies and countless secrets waiting for you to discover. From the moment you pick up this game, it's very easy to get the sense that you will be fully immersed for the foreseeable future.
One can easily clock hundreds of hours playing and replaying Dying Light 2: Stay Human, and I believe once you get started it will be very difficult to switch off. I'm not ashamed to admit the mornings spent in a stupefied zombie state, after a near all-night gaming session (way too many to actually be proud of).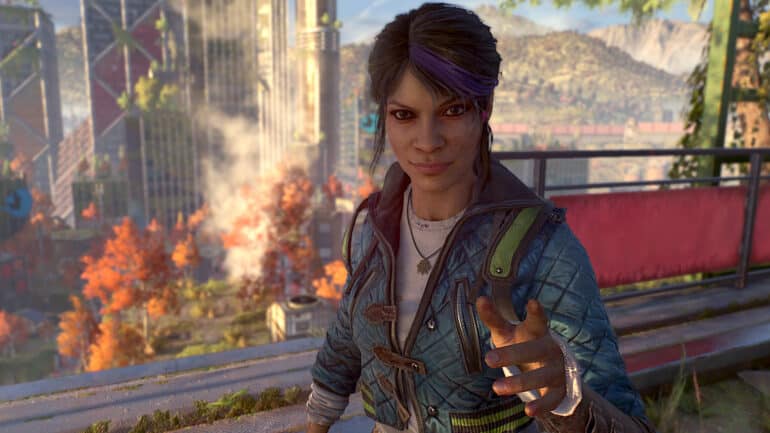 On the technical side, playing at 4K 60fps on a next-gen console only helps to enhance the gameplay experience. The incorporation of Playstation 5's haptic feedback to mechanics like throwable objects is a neat trick. It's much appreciated by a gamer who hasn't, thus far, come across a game designed with this system in mind.
For those wondering if you need to play the first game in order to fully appreciate this one, the answer is a very easy "no". Dying Light 2: Stay Human is a stand-alone story and can be enjoyed without ever having picked up Dying Light before.
In conclusion, Techland has nailed it with this latest iteration of the franchise. Dying Light 2: Stay Human is absolutely brilliant! A smashing success on game experience. Whether you spend your time navigating the political landscape and making decisions that affect your allegiances and physical landscape of the city, or out and about exploring, slashing and looting, there is no shortage of fun and meaningful things to do.
The side quests also help grant some great bonuses to help with your crafting and levelling your character and equipment. This game is a treasure trove of fun experiences. Buying a new game at the opening price point can sometimes be disappointing based on the amount of content you get. Dying Light 2 does not fall into that category. The game is jam-packed with just about everything you would want in a title of its kind, a true bang for your buck experience.
You can win a copy of Dying Light 2: Stay Human for Xbox Series X in our latest competition.
The Review
Dying Light 2: Stay Human
Techland has nailed the latest submission to the Dying Light franchise. Dying Light 2: Stay Human is absolutely brilliant. Its excellent world-building experience will keep you coming back for more, time and time again.
PROS
Fantastic, fluid gameplay
Parkour/parkour-combat is excellent
Engaging
Massive playable world
Review Breakdown
Graphics

0%

Gameplay

0%

Replay Value

0%

Sound/Music

0%

Story

0%