It's been almost two decades since The Rock made his acting debut as the antagonist of 2001's The Mummy Returns. Due to his popularity, Dwayne Johnson was cast as the lead in a prequel to The Mummy series, which told the story of the desert warrior Mathayus – also known as The Scorpion King.
The movie earned 178.7 million dollars at the global box office and turned Johnson into a full-fledged movie star. And now, the actor is teaming up with Universal Pictures and Dany Garcia's Seven Bucks Productions to re-launch The Scorpion King.
According to an exclusive report by Deadline, Jonathan Herman of Straight Outta Compton fame will be penning the script. Johnson and Garcia will produce the film along with Seven Bucks' Hiram Garcia. There is no director attached to the project at this time.
With Johnson booked until sometime in 2022, the studio will be casting a new actor in the lead role. However, due to how valuable the property is to Johnson and the studio, the Hobbs & Shaw star could make a cameo appearance when the movie eventually goes into production.
The 2002 version of The Scorpion King told the story of a desert warrior who rises up against an evil army, intent on destroying his homeland. While the reboot's plot details remain rather vague, reports suggest that unlike the original, it will be a contemporary take set in modern times.
Johnson has fond memories of playing The Scorpion King and said he's excited to bring the mythology to a new generation of fans.
"The Scorpion King was my very first role ever on the silver screen and I'm honoured and excited to re-imagine and deliver this cool mythology to a whole new generation. I wouldn't have had the career I'm lucky enough to have had it not been for The Scorpion King and I'm thrilled that we at Seven Bucks Productions can help create those same opportunities for other hardworking actors today. I believe Jonathan Herman will put in the hard work to deliver a fantastic script for our global audience."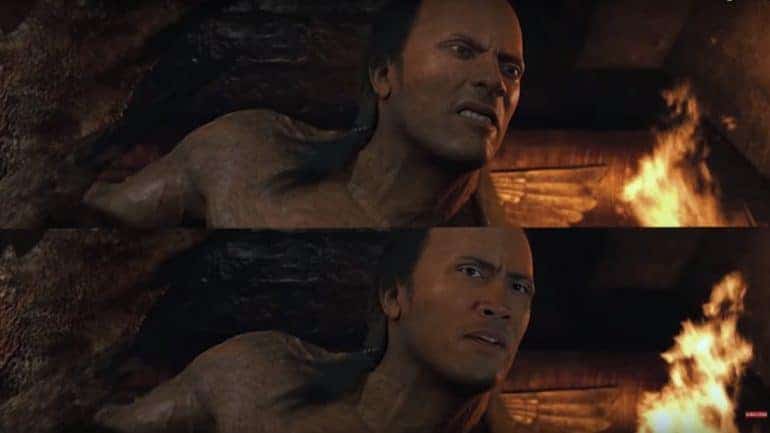 Dany Garcia of Seven Bucks Productions also expressed his enthusiasm about the new film.
"The original Scorpion King was a crucial catalyst helping to catapult us into the world of film. To be able to now produce the next iteration as part of our Seven Bucks Productions slate is a special, full-circle moment, a testament to what we have been fortunate enough to build for our audience and ultimately a humble reminder of the timeless value of authentic storytelling."
Universal's Senior Vice President of Production Jay Polidoro, and creative executive Tony Ducret will oversee the project on behalf of the studio.
Are you excited for a Scorpion King reboot?