Finally! The Rock has come back to us with news about the Black Adam movie. On his Instagram account, Dwayne Johnson confirmed that the film will be released on December 22, 2021.
To say it's about time is putting it lightly. This film has been in the pipeline since 2007 when Johnson first agreed to portray the character (and still had hair). Since then, there have been numerous false starts and promises, with many predicting the proposed film would disappear into the ether like many of DC's previously announced films.
Well, it's official now. Black Adam will star Johnson and be directed by Jaume Collet-Serra. The only question is, does anyone care about it anymore?
Shazam! would've proven to be the perfect platform to introduce Black Adam, but the movie avoided the temptation of even a cameo. Fair enough. The DC honchos probably didn't want to play all their cards in the first round, considering that Johnson has more than enough star power to attract audiences to his films, no matter how wild the concepts.
Also, with the success of Joker, DC and Warner Bros. are looking at accelerating another villain (or, in this case, an antihero) tentpole into production. Since Black Adam has been on the outside looking in for so long, they decided to give it a shot.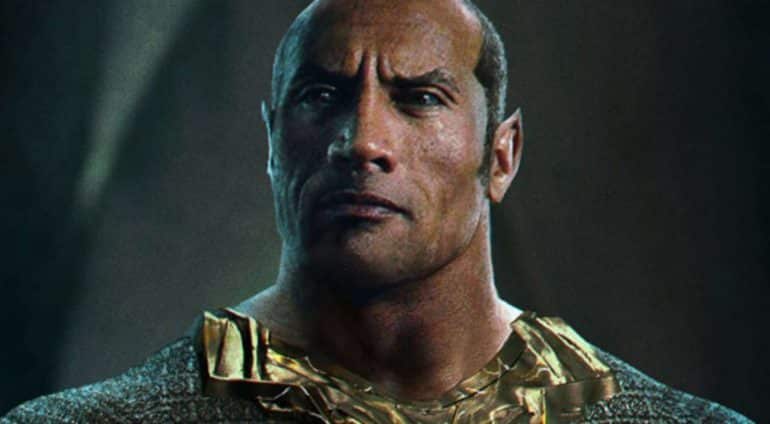 The thing is, Black Adam will have to fight off a plethora of bigger films for attention that year. There's a certain Matt Reeves film called The Batman being released in 2021, as well as James Gunn's The Suicide Squad. And let's not even talk about Marvel or Sony's release schedule…
While Black Adam's December release date might keep it away from other competing films, is there enough of a demand for this movie to get people into theatres? Besides Johnson's name being attached to it, there's nothing else really appealing to the average filmgoer.
Outside of the comics community, no one knows enough about the character. Heck, even in the comics, Black Adam has never really worked as a solo character. All of his best stories have involved him teaming up with other villains, battling Shazam!, or as a supporting member in Injustice.
Let's not beat around the bush here. The film's script and marketing will need to be exceptional to attract the necessary attention. Johnson's presence will be key to selling this movie to the public, but will it be enough to turn Black Adam into a bona fide success like Joker was? It's unlikely, but stranger things have happened. Maybe we should all listen to Johnson and shut our mouths and know our roles.
Tell us, are you excited about Black Adam? Let us know in the comments section.