Shrek, the beloved green ogre from the hilarious animated movie franchise of the same name, has been a fan favourite for kids of all ages for many years. But have you ever thought about who could play the role of Shrek in a live-action movie (if there were to be one)? Well, we think we've found the perfect actor for the job – Dwayne "The Rock" Johnson.
RELATED: House of the Dragon Is Really A Shrek Rip-Off. Here's All The Proof
Debates have been ongoing amongst fans for many years as to who could take on the iconic role of Shrek in a live-action adaptation, making it a popular topic of discussion. Of course, there are arguments for and against the idea of even developing a live-action film, as many believe that the original 3D animated films shouldn't be tampered with.
That said, here are 5 good reasons why Dwayne "The Rock" Johnson would be a great fit — should Dreamworks decide to develop a live-action reboot, of course.
1. Dwayne Johnson's Physical Appearance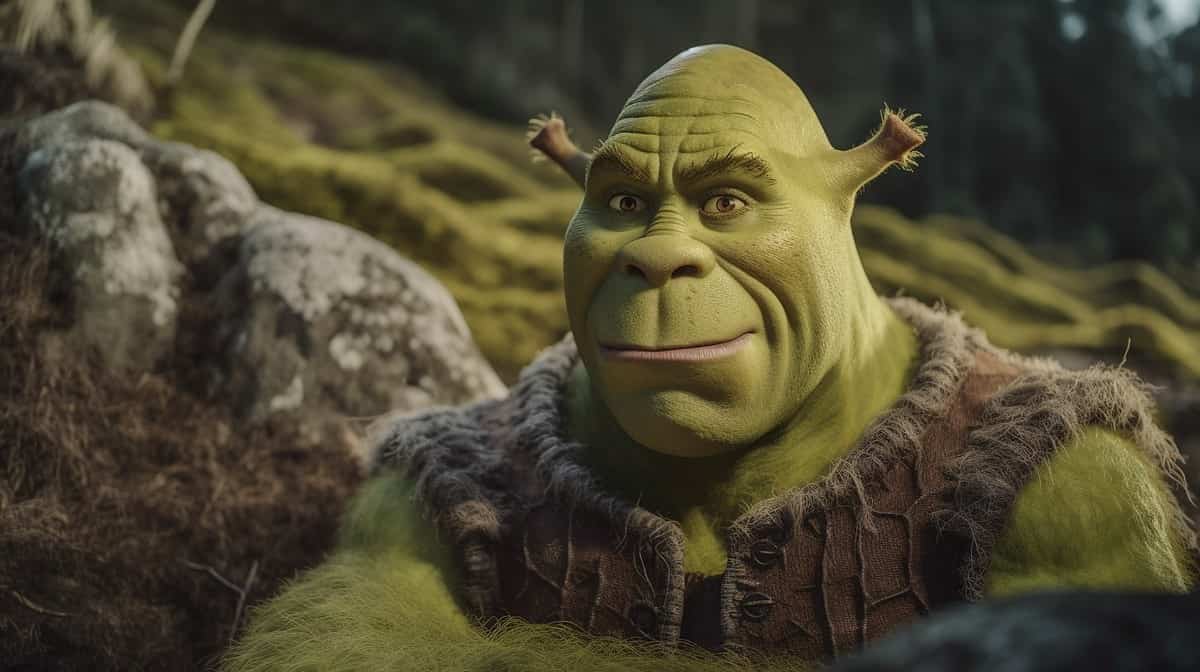 When you think about it, it's not hard to imagine The Rock as Shrek. In fact, you might only need to paint him green, and you're pretty much done with the prosthetics. Standing at 6'5″ and weighing over 250 pounds, Johnson's muscular physique is perfect for the role of the burly green ogre. He has a broad chest, big arms, and a thick neck – all physical characteristics that would make him look like Shrek come to life. Don't believe us? The AI artwork from Midjourney speaks for itself.
RELATED: 13 Films That Suffer From The 3rd Film Curse
2. Johnson's Acting Ability
While this is debatable, the former wrestler and athlete has shown off his acting chops in recent years by appearing in a wide range of films, including animated movies like Disney's Moana, for example. Johnson has a natural charm and wit that would be perfect for Shrek's character. He could easily bring the gruff and sarcastic nature of the ogre to life, while also adding his own unique comedic style. You can't tell me you don't see it, right?
3. Johnson's Voice
Another key aspect of Shrek's character is his distinctive voice. In the animated movies, Mike Myers provided the voice for the beloved ogre. But we think Dwayne Johnson could also do a fantastic job with the role. Johnson's deep, gravelly voice is perfect for the role of Shrek, and he could easily bring the character to life with his unique vocal stylings. While we're keen to hear it, we're not sure if the Scottish accent will work here though.
RELATED: A Terminator Movie Franchise Reboot With The Rock?
4. Likeability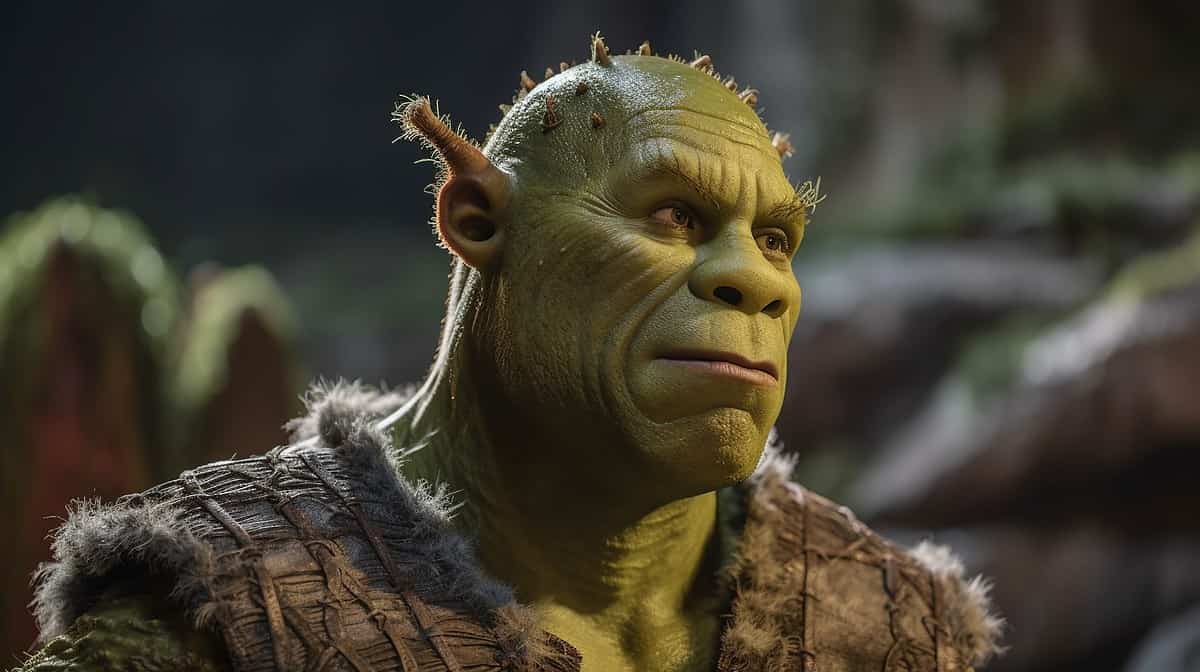 One of the reasons why Dwayne Johnson is so popular among fans is his likability. He has a natural charm and charisma that makes him stand out from other actors in Hollywood. And sure, many are complaining that he plays the same character in every movie he is in over and over again. But again, that hasn't stopped fans from flocking to see him at the movie theatres. To this day, he remains a highly bankable actor, and for good reason. Fans love his relatable personality, and he's known for his interactions with fans on social media. This likability factor would make him a perfect fit for Shrek, a character that audiences have grown to love over the years.
5. Experience with Action and Comedy
When you think about it, Shrek is pretty much an action comedy — which is something Dwayne "The Rock" Johnson knows a lot about. Just check his filmography. The Black Adam actor has starred in a variety of action movies, showcasing his ability to handle fight scenes and stunts. But he's also starred in several action comedies, including Jumanji: Welcome to the Jungle. This experience would make him the perfect choice to bring the humour and action of Shrek to life.
RELATED: The Rock Is The Only Hope For The RoboCop Franchise
As of now, there haven't been any official announcements about a live-action Shrek movie, but the idea has been talked about for years. Let's hope we get one sooner than later.
Tell us, do you want a live-action Shrek movie starring Dwayne "The Rock" Johnson?