Many of us think of the battery as a means to an end. But there's actually quite a bit of technology behind it powering your devices. In addition, there's also the notion that there aren't many improvements when it comes to the average alkaline battery. But, Duracell has just announced its biggest innovation for its range of alkaline batteries in 50 years. The Duracell Optimum battery aims to deliver breakthrough performances, keeping your devices powered for longer.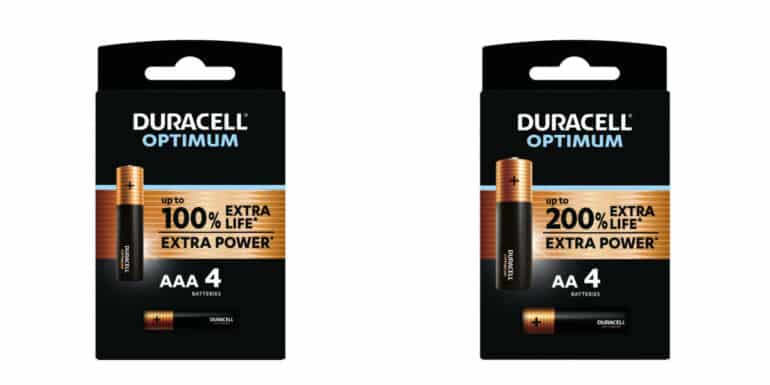 There has never been a greater need to develop longer-lasting batteries. Many of our gadgets today are powered by AA or AAA cells, with devices becoming increasingly demanding. As such, these devices require specific power requirements to perform to their potential. Moreover, households are using their devices more frequently – a result of being at home more due to the COVID pandemic.
This includes your keyboard and mouse, the controller for your console, motorised toys for kids or simply the batteries in your remote. The Duracell Optimum battery provides that "extra life" you require. Additionally, the Optimum pack was also redefined. More than just a transport vessel for your batteries, it doubles as a collection box for spent batteries to be kept before disposal. The box itself is made from fully recycled cardboard. This adds to a more sustained ecosystem for your batteries.
What is new with Duracell Optimum?
The Duracell Optimum has been re-engineered. This is across the cathode tech­nology and new active ingredients. Duracell states that it produces the highest energy across its AA and AAA disposable alkaline batteries. It has a higher energy density, allowing devices to have increased performance.
The results have been tested to verify its performance. It was tested under industry-standard IEC conditions. As a result, the Duracell Optimum AA delivers over 200% extra life, with the AAA over 100% longer.
The Duracell Optimum is available in select international markets. The battery expected to launch in South Africa in Q2.