Yesterday, DStv held their annual DStv Showcase event announcing a host of upcoming changes and additions to their service, along with new programmes and shows to add more value for their customers to enjoy.
Although the DStv Showcase event was held virtually, hosting a number of media online, the show was packed with a number of highs, which included surprise appearances from an international contingent.
With an increasingly tough market, even before the COVID-19 outbreak, DStv faced challenges across its portfolio. yesterday's announcement featured the company's largest offering of new products, programmes and value-adds to its customers in over a decade.
The latest offering has been powered by technology innovations, allowing it to bring the best of international content to viewers, along with an advanced digital user-experience.
Are you ready for a NEW WORLD OF ENTERTAINMENT? ? Find out more about our NEW products coming your way #WatchDStv pic.twitter.com/Czs5s3xgYh

— DStv (@DStv) August 19, 2020
Introducing New Tech for Customer Choice and Control
Thanks to their upgraded technology on the back-end, DStv is bringing a number of product enhancements to its offering. These upgrades will open up a new world of value and choice to consumers, which allows them to watch what, when, where and how they want. In addition to running its own service on new platforms, DStv has also opened up third-party streaming services to be enjoyed by subscribers from a single source.
The new products and services will be offered include the DStv Explora Ultra for third-party streaming apps, DStv Streama, Showmax Pro and Add Movies. Showmax Pro will bring new content to the streaming service, while also offering the addition of sport streaming options. Add Movies will bring M-Net's top three movie channels to various bouquets.
In addition to all the new products, DStv will also be releasing an updated DStv Now app, with enhanced features for greater ease of use.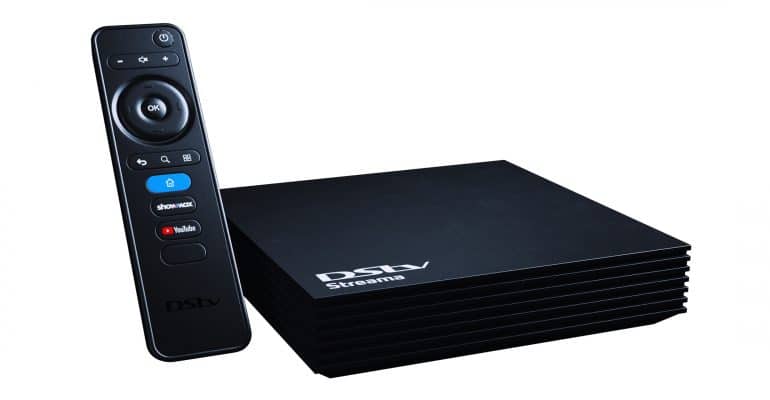 More Value for Customers
One of the more exciting announcements from the DStv Showcase was the newly added Rewards programme. The programme provides rewards such as live events and other exclusive benefits to enjoy. In addition to this, DStv continues to extend value to its customers with renewed DStv Communities offers.
Local Content Gets a Boost
DStv has been a great supporter of local content over the years and has highlighted its dedication to South African-based content by taking things up a level. While the renewed focus will bring more local content to the screens through African storytelling, it will also cater to wider audience preferences by having content in languages and genres that make sense culturally.
New International Channels
In recent years, DStv has offered same-day international content launched across multiple global broadcast networks. Bringing fresh content has been a mainstay for DStv, as they continue to offer customers even more value with five new channels for all subscribers. Along with the new channels will bring with it an array of fresh content on its flagship channel, M-Net.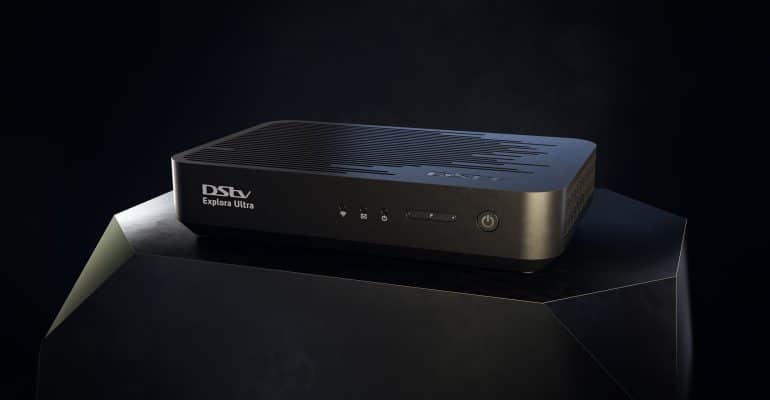 M-Net Continues to Bring the Magic
DStv will continue to spread the magic through its premium channel, M-Net, as it started off doing more than thirty years ago. During that time, the channel (and brand) has become renowned for broadcasting the best quality programming. The latest announcements for DStv also include:
DStv Explora Ultra – Bringing together the best of two worlds by introducing 3rd-party streaming apps to the Explora. This will allow for unprecedented levels of entertainment from a single streaming service through DStv. All of this while still offering its PVR features.
DStv Streama – DStv is making it easier to consume its services, allowing users to join without the need for a satellite dish, switching instead to streaming services. This means that users can now enjoy instant entertainment as soon as they sign up, without having to wait for any installations.
Catch Up Content Via DStv Now App – Offering new levels of flexibility in how you consume your content, whether it's live, or later by means of catch-up or recording. The services are available across more devices, including your Smart TV, browser, smartphone or even game console.
Showmax Pro – The new subscription options will enhance your Showmax entertainment experience, offering new music channels, news and even live sports streaming from Supersport. The service has gone live and is available to start streaming immediately. Pricing starts at R225 per month for the new option, with sports offerings from R450pm, with a great focus on football, including Champions League, Premier League, Serie A, LaLiga, and PSL games. Other sports will include athletics, boxing and marathons – but no rugby or cricket.